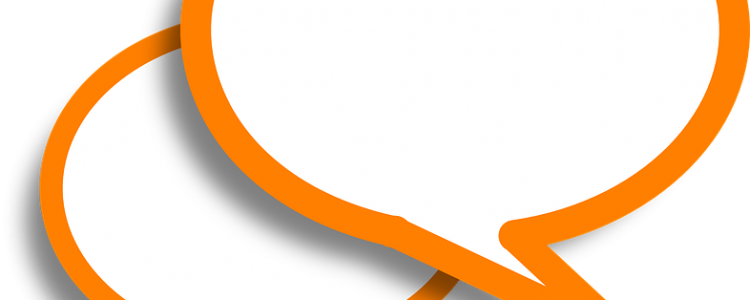 Hello and welcome to this week's guest post in this fabulous series where we are joined by Elan Durham who is a screenwriter, editor, traveller, and former university professor. She has written a number of mixed genre screenplays and a novel, Borrowed Light, for which she is currently seeking representation by someone keen on great writing. Her journey is a fascinating one and I hope you will choose to connect with her via her social media and website links.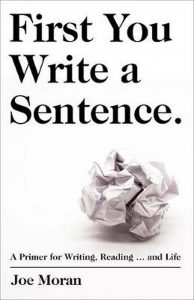 ELAN DURHAM
My favourite writing quote and how it inspired me and helped me to develop my writing:
"If a writer's sentences have enough life and interest in them – with "every step an arrival", as Rainer Maria Rilke put it – they will hold the reader and move the writing along. The writing finds a hidden unity that has no need of the mucilage of linking phrases. Each sentence is like a tidal island that looks cut off until, at low tide, a causeway to the mainland appears."
— 'How to write the perfect sentence' The Guardian Books online, Sept 21, 20018. Excerpted from Joe Moran's First You Write a Sentence: The Elements of Reading, Writing … and Life (Viking)
Link: How to write the perfect sentence by Joe Moran
Joe Moran's Guardian essay didn't say anything I hadn't considered at some point during my formal education as a writer, but the development of the author's thoughts led to a realization. An old chestnut in Creative Writing courses states: the word is the basic unit of the poem, the sentence is the basic unit of the short story, and the chapter forms the basis for a novel. This instruction is one of the first simplifications in what amounts to decades of practice of our craft, and it seems poor schemata for training minds to think about writing. Word, sentence, chapter, novel . . . Sound, form, meaning, sense; juxtapose them how you will, but you will need sentences and well-made ones to start. A poem may pack more meaning in fourteen lines than a bestselling novel, and a short story or play may prove as evocative as The Illiad and The Odyssey thousands of years after they were first inscribed on clay. And when you open a book to a sentence, and feel a sense of originality, wonderment, and delight, you have likely entered into an achievement that also lives in the communal minds of others for all time.
"And so we beat on, boats against the current, borne back
ceaselessly into the past."
Writing may be a lonely occupation. However, Joe Moran's essay made me feel less alone in my daily obsessions and fixations on sentences. I am continually flipping sentence structures, rearranging the order of sentences, or taking away adjectives or adverbs, and asking a sentence to sit on the page in all its five-word glory and tell a story by itself.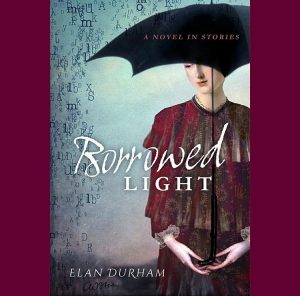 What I am currently writing/working on:
I am writing and editing a novel, Borrowed Light: A Novel in Stories. Borrowed Light traces moments in the life of my narrator in twelve story-chapters to explore American mythology and hopefully place Jean Turner in the tradition of female literary survivors. I am also fine-tuning a 140-page screenplay, 'Adventures in Paradise' that offers half of its roles to women, based on the 2011 Hackgate media scandal in London. My other mixed-genre screenplays mostly set in Great Britain are needing much more attention from me.
 Huge thanks to Elan for her wonderful contribution…I will certainly be looking through and reading Moran's writing book…and thank you too for joining us. Please feel free to connect with Elan on any of her links below and happy reading, happy writing…may you continue to be inspired! 
With much love, Soulla x 
Social Media links:
@europabridge1
Contact Elan Durham: europabridge1@gmail.com
Quote in italics from The Great Gatsby, F. Scott Fitzgerald, 1925, Scribner.
Please follow and like us: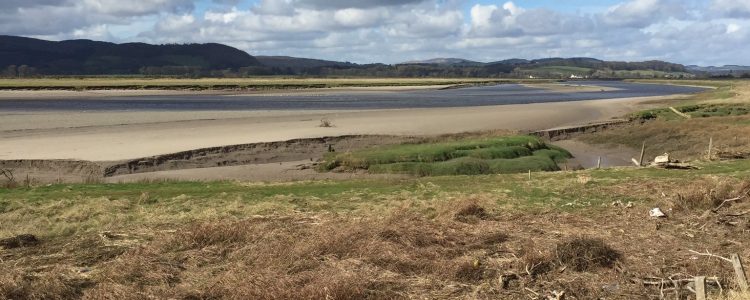 This week I'd like to give Jackie Baldwin a very warm welcome as she joins us in A Cup of Conversation! Jackie and I have connected through a Writers' Support Group on Twitter and although we have never met in person (a date in Foyle's is still hovering in the diary!) Jackie's quick wit has kept me laughing for a long time after our snippets of 'conversation'. In this interview she shares a great deal of knowledge and wisdom and I've discovered I have another two things in common with her; cream cakes and chocolate! So with the taste of sugar on our lips and a nice cup of tea let's join Jackie as she talks about all things writing.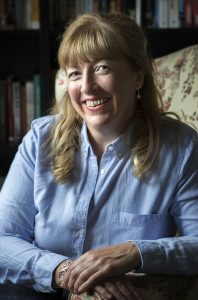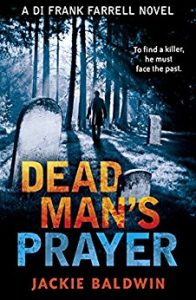 1. When did you start writing creatively?
I remember writing melodramatic stories from the age of seven.
2. Which author has most influenced your own writing style?
Gosh, that's a hard one! I would have to say Jane Austen because she focalises not only on the action but on the feelings of the character which is the way I like to write. As I started off writing monologues, I was also influenced by the playwright Alan Bennett and his 'Talking Heads.'
3. Many writers dream of having an agent/publisher; how did you secure your book deal/contract?
It had never occurred to me to send my book direct to a publisher before. I tried to get an agent a number of years ago and a few of them requested the full MS but didn't take me on. It went in a drawer for three years. I then dusted it off, did a substantial rewrite and had just finished that when I saw on Facebook that Killer Reads, Harper Collins were open to direct submissions. I sent it off with no expectations but two weeks later, they sent me an acceptance. It was as if my body went into shock and I couldn't stop shaking.
4. How did you choose the title of your latest book or book series?
I didn't. My first book was meant to be called 'The Penitent' and my second was meant to be 'The Art of Death' but my publisher felt that these weren't commercial enough. I have to say the new titles have grown on me though. I respect their knowledge of the market.
5. A Dead Man's Prayer is Book 1. Tell us a bit about the series…who is your favourite character and why?
It's a police procedural crime novel set in a beautiful area of SW Scotland. It involves the murder of a priest and also the abduction of twin boys from a nursery. One is recovered unharmed. The other remains missing. It explores such themes as redemption and nature versus nurture and also explores mental illness through the eyes of the main character, DI Frank Farrell. He is my favourite character because he is very conflicted and not quite comfortable in his own skin yet has a strong moral compass.
6. What are you working on at the moment/what's next?
My second DI Farrell novel, Perfect Dead, is out on 15th June this year. I'm also planning to write a serial killer novel set in New York.
7. Where do you write and do you have a writing routine?
I write in the same room as I see my hypnotherapy clients in so I have to keep it all very tidy and organised. I can't indulge in post-its and flow charts all over the walls. I don't have a writing routine as everything has to fit round my work and the hours vary.
8. You've mentioned an editor so I was wondering how does that work in terms of edits and making changes? Do you agree with everything he asks you to change? 
I've been very fortunate in my editor. He flags up inconsistencies or somewhere the tension needs to be tightened, that sort of thing. He also looks into the characters and their motivations. Why do they act the way they do and is it credible? He puts me on the spot with awkward questions and I have to wriggle like a fish on a hook until I can think of a way round something. It is very much a collaborative process and I am completely free to disagree.
9. What's your favorite go-to snack when writing?
I would love to say carrot sticks and humus but sadly it is chocolate and, if I'm really up against it, cream cakes. My stress levels can be measured on a sliding scale of sugar.
10. Is there any aspect of the writer's life you least enjoy and why?
I find promoting my book quite difficult as I have always hated to stand out. However, I do like to help others so, thankfully, I have become friends with a number of indie authors on Twitter who kindly retweet my stuff and who I help in turn. I am proud to be an 'honorary Indie.'
        11. Does your work as a hypnotist inform your writing in any way?
Funnily enough, long before I was a hypnotherapist I wrote a short film script based on a revenge seeking hypnotist. Nowadays, I wouldn't use such a plot as there are so many misconceptions out there about hypnotherapy that I wouldn't wish to add to them.
        12. What two things frustrate you the most about the writing industry?
How difficult it is to secure an agent. I know a great many authors who have succeeded in obtaining publishing deals with publishers direct but still haven't managed to snag an agent. An agent can help you take your writing career to the next level. The other thing that I find frustrating is that there is a sense of expectation that once you write a particular type of book then you must stay in that box, nicely labelled and packaged. I think that approach stifles creativity.
        13. Are you a planner or a pantser?
A bit of both, Soulla. I do a bit of brain storming on paper then I write an outline of the story from beginning to end on two sheets of A4. I might end up with something very different but that gives me the confidence to launch into Chapter One.
Thank you so much Jackie for joining me and my readers. I wish you all the best with your upcoming release of Perfect Dead on 15th June and hope to host you again in the future. Jackie's links are below for anyone who would like to continue keeping in touch with her and her writing career.
Much love and keep reading, keep writing until next time. xxx
Social Media Links:
https://m.facebook.com/Jackie-Baldwin-Author-1702452086684407/
Book Links:
Amazon: Here
Amazon: Here
Please follow and like us: