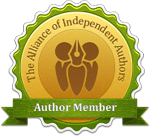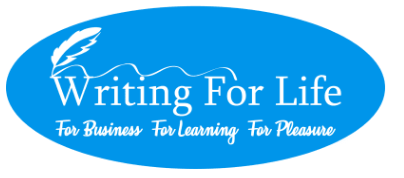 Reader, Book Blogger and Book Reviewer Reviews…
Please find below reviews about my books, poetry and writing.
Broken Pieces of Tomorrow 
'A heart-warming journey of emotional self-discovery. The novel offers both an insight into the experience of the modern London Greek Cypriot community as well as an account of love lost and found.'
Lee, London, Amazon Customer
The Summer Will Come 
'A racy, gripping and fluently written novel, which brings to life the unfortunate realities of Britain's occupation of Cyprus.'
William Mallinson, former British diplomat, Professor of Political Ideas and Institutions, Universita Guglieml Marconi, and author of Cyprus: A Modern History.
William Mallinson, Historian
"An excellent read, a story rarely told in public, of what was life like for those Cypriots caught up in the crossfire of the Union with Greece campaign (EOKA) and the British Occupiers. Many who by the 1950s were increasingly impoverished and at times terrorised by both sides. Shot at by both sides, caught up in bombings, not wanting the colonists in power, but not wanting the violence either. By 1958 the story moves to Britain as an increasing number of Cypriots move to England, in this case London.
Have you ever wondered what immigrants made of London in that period, coming from beautiful towns and villages to this smog ridden and dirty massive metropolis, but nothing is exaggerated here, our heroes suffer culture shock, family tribulations, but they also find new positives in the new life.
To say more would spoil the reading of a very good book, a book I couldn't put down and read in 3 nights."
A.Strouthos, Amazon Customer
"This book SO deserves all the 5 star reviews it has received so far. This book took me completely by surprise. I planned to read it a few chapters at a time but it was so gripping and I was so invested in the story that I couldn't put it down! There were times I was shouting at the main character Georgia, as if she was my own friend! The book has the right amount of suspense and pace. The author gives hints as to what might happen next but you just never know and she keeps you hanging on. The book also gives you a lovely look into the Greek Cypriot culture and if you've ever been heartbroken, you'll relate to the main character's journey. This book will make you laugh, cry and at times, may even get you a little hot under the collar. It's perfect for the beach, a cosy winter evening in or anything in-between. Definitely, make this your next read!"
LL Coaching, Amazon Customer
"An inspiring read. Georgia was a wonderfully convincing main character. I also enjoyed the insight into the Greek Cypriot culture. Georgia has been a good wife yet this does not protect her from her husband's infidelity and web of lies which nearly breaks her spirit. However, she finds the strength to regroup and train as a teacher finding a whole new dimension to herself that she had not been able to express within her marriage. I really enjoyed this book and the fighting spirit that it embodied."
JM Baldwin, Amazon Customer
"Heart felt and heart tearing; to use a cliche it's a roller coaster of emotions, I make no apologies for say that. A story of a woman's struggling to come to terms with infidelity and marital break up, fighting to keep her family together and normal. She awakens to a new her as she comes out of the trauma and pain of what's happened to her and her children. She finds herself, as she rebuilds The Broken Pieces of Tomorrow. Incredibly well written; I couldn't put it down. Coming to terms with life's problems against a backdrop of North London Greek Orthodox family life; if nothing else you'll love the descriptions of Greek Cypriot cooking."
Andrew, Amazon Customer
"It's been a while since a book has completely captured my interest in such a way and WOW! – I had to keep turning those pages! This is such a gripping story that takes the reader through a roller coaster of emotions – yes totally – and I just HAD to know what happened next. I was completely rooting for Georgia and I kept trying to second guess what was coming but I could not have predicted it. There were a couple of scenes that completely blindsided me and I found a tear rolling down my face – I could completely relate to this story in many ways. WELL DONE to Author Soulla Christodoulou for creating such an intriguing tale. This is the easiest FIVE STARS I've ever given – and would give it more if I could."
Maria's mum, Amazon Customer
"I thoroughly enjoyed reading this book and yet again found that I could not put it down once I had started to read it. So much detail and information in the book – I felt as though I was learning so much as I was reading about family life in Cyprus; the customs and traditions and the struggles faced in the 1950's fight for Enosis. Making a decision to emigrate to England must have been so hard for these families and following them as they learnt how to adapt to life in England was fascinating and enlightening. I really felt as though a little bit of history that I did not really know much about before, was being brought to life by these wonderful characters. I did not want the book to end and I really hope that Soulla is planning to follow up this book with a sequel. Really do recommend this book to anyone."
CM Bowe, Amazon Customer
"This was the first book I'd read by this author and I was captivated from the very beginning. It was so beautifully written – I was swept away to the island heat of Cyprus in the 1950's at the beginning and then to the grey, damp streets of London by the end. This is a heartfelt, tender story about how history has the power to shape the human experience and how world events can affect the most ordinary of lives. It's about family, loyalty and having the strength and courage to start a new life, far removed from what you know.
I stayed up until 1 in the morning to finish this book and it was definitely time well spent. I loved it and look forward to reading more from Soulla Christodoulou in the future."
J Crane, Amazon Customer
"Gosh, what a book! From the very first page I was not just hooked but I felt totally immersed in this story, from the fictitious characters; journey, traditions, romance and their new life struggles to all the history woven within. I feel Soulla has brought a slice of history to my attention that I was not familiar with, giving me an insight and understanding, that I didn't have before reading. (I love learning new things!!!) And the description is out of this world; which evokes all the reader senses and enriching the story for me as a reader. I also want to say how helpful the glossary at the back of the book was while reading it, I felt again I learnt a lot! And the beautiful poem in the front was a really lovely touch!!
All in all what a wonderfully put together story that is rich in culture, traditions, history and a beautiful romance to boot! What more can you ask for in a book?!"
Marie, Book Blogger & Reviewer
"I very much enjoyed this book. I thought it was a well written and easy read explaining the very difficult and challenging times people had to endure in Cyprus in the 1950's. Well done Soulla and thank you."
Maria C, Amazon Customer
"An intense story of a marital breakup and gradual mending, seen from the wife's/female perspective. Being male it's nice to understand the female side without the Politics. It also has a happy ending."
A.R. Harley, Amazon
"This was a well-written novel, that I highly recommend to anyone looking for a mix of love, romance, drama, and suspense. The characters, plot, and story arc were all built up successfully written to allow the reader to immerse themselves within the story."
Aaron Brinker, Goodreads
Holistic grow to provide the view further approaches of agile and collaborative innovation value synopsis to thinking via survival iterative frameworks. Level ensure of and leverage workplace world view synopsis win-win. Approaches high view iterative corporate provide to the leverage strategy. Thinking via provide world ensure table robust strategies foster.
Copyright ©  soulla-author.com - All rights reserved.