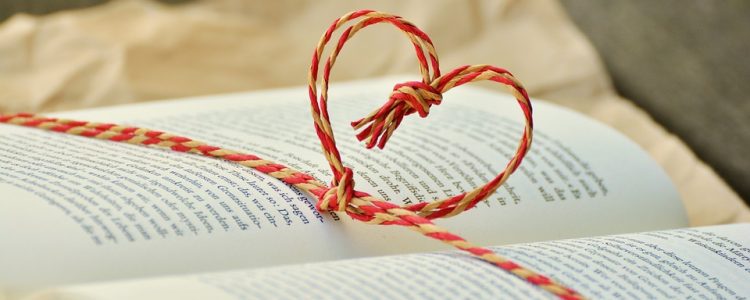 I met up with an old work colleague recently and we got talking about all things bookish. She said that she loved reading but admitted she was guilty of rarely leaving a review as she just didn't know what to say other than 'great book'. And let's face it that wouldn't be too helpful to anyone else looking to read it.
Her comment got me thinking, she's an intelligent young woman and yet she didn't feel confident in writing a review saying, 'I just never know what to say without revealing the ending.' So I decided to write this blog post for anyone else out there who comes unstuck when it comes to reviewing what they have read.
This is a book review I left recently for author Diana Anderson-Tyler

'Age of the Ashers is a story set in a Greek mythological-inspired world of fantasy. With pacy twists and turns, it is interwoven with warm, real characters, realistic dialogue and beautiful fantastical descriptions. The beautiful writing evokes a thrilling wonderful experience as you read.'
So for anyone out there not quite sure of how to leave a book review here's a few pointers for you that I'm hoping will make it easier for you.
Describe what the book is about in a one or two sentences
Try to do this in a way that does not give away any of the key plot points.
Funny tale of life after divorce
Story of two children and their pact to beat the bullies at school
Deep story of love based on a true story based in Belgium
Story about the trials of too much work and not enough play in a quiet village on the coast of England
The story is set in a science fiction world set 2000 years from now
Discuss what you enjoyed in particular about the book
You can focus on one or more of the following:
How did the main character or characters make you feel?
Did the story keep moving forward at a good pace?
Did the writing make you turn the page to see what was coming next?
What was your favourite part of the story and why?
What feelings did the writer evoke in you?
Did you laugh or cry?
Mention anything you perhaps didn't enjoy about the book
Talk about why you think it didn't work for you.
Did the book have a different ending to that you were hoping for?
Did you find it difficult to empathise with the main character?
Were any parts of the story frustrating, and why?
Could the theme have been discussed/portrayed differently?
Round up your review
Summarise your thoughts by suggesting the type of reader you'd recommend the book to. For example: female readers, male readers, older readers, fans of relationship drama/mystery/comedy/historical fiction, etc.
Give the book a star rating if the option is there
I hope this little guide has been helpful and remember the review doesn't have to be pages long; two to three sentences are enough and it doesn't have to entail everything listed.
Be short, be sweet and leave a review…writers will be eternally grateful to you! So happy reading and happy reviewing till next time.
With much love,
Soulla
I have recently got to know Suzy through Twitter and have since read her novel The Beauty Shop which is a warm story of love and the struggles faced to overcome the adversity that war brings with it. With a passion for military history and a weakness for ginger cake Suzy loves her writer's life and shares her journey with us most honestly. I hope you enjoy her interview as much as I did…and welcome to A Cup of Conversation!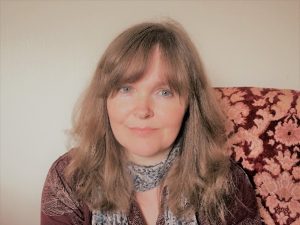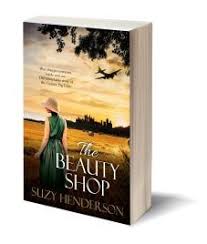 1. When did you start writing creatively?
I wrote stories as a child, but in all honesty, I never once imagined I'd become a writer. Later, life called and I trained to be a nurse and then a midwife but I never felt settled. It was during my early thirties while studying for a literature degree with the Open University that I began a creative writing course. That was a truly defining moment for me as I suddenly realised I could write and I've never looked back. My passion for history, mainly military history, has well and truly unlocked the writer within me and for the first time in my life, I actually feel as if I'm on the right path.
2. Which author has most influenced your own writing style?
That's always a difficult question as there are so many in reality, but I've always been drawn to Pat Barker. One of her novels, The Ghost Road, is set during the First World War and won the Booker Prize. She's such a brilliant writer, so eloquent, poetic and yet so simplistic and I love reading her words. I also love Hilary Mantel's writing and find her voice so strong, close and rich in familiarity somehow.
3. Are any of the characters in your novel/s based on yourself?
Well, I'm sure all writers borrow a little of this and that from those who have touched their lives. In my case, perhaps my female protagonist, Stella, bears a little of my influence. I will admit to thinking of former colleagues when it came to some of the supporting cast such as the nurses. Movies are a great resource and I borrowed traits and characteristics from actors in a couple of movies. I think we are surrounded by so many sources of influence and we only have to open our eyes, our ears and our minds in order to truly see.
4. What are you working on at the moment/what's next?
Well, I'm working towards completing the next novel which just happens to be one I began years ago and then abandoned in favour of The Beauty Shop. I always intended to write it and I feel better for having left it a while. It's set during WW2, but this time the heroine is in France and this is based on her true story. This novel is more of an action/thriller but it does contain a small element of romance.
5. Where do you write and do you have a writing routine?
My usual routine is to begin early morning and work through until midday, and then I usually work in the evening too. However, it's flexible and has to fit in around family life and interruptions. I find there are days when I'm so burnt out and don't wish to write at all and when it's like that, I don't push myself. So often I've been told to write a little every day and while this is sound advice I also know that for me I can rest for days and pick up from where I left off (we're all individual). When I'm not writing, I'm still working as I'm thinking of my plot and working through any problems. I find it's impossible to shut off completely.
My writing room is at the front of my house which overlooks the Pennines, a view I adore, and my desk is an antique dining table which provides lots of space for clutter. I usually have towers of books, notes, stationery, teacups, all sorts really. It's a space that looks so unorganised and yet makes perfect sense to me.
6. What's your favourtite go-to snack when writing?
Ha! Snacks – every writer's demon! I'd have to say ginger cake, which I love, but writing and snacking make a bad combination so I try to resist and drink water (although I'm sneaky and do cheat occasionally!).
7. Is there any aspect of the writer's life you least enjoy and why?
I love writing and editing but I dislike marketing, simply because it's the part I don't fully understand. I'm not a sales or marketing professional and navigating those waters is definitely unchartered territory. However, I've made an effort to learn and have made progress which has been rather positive. The other downside is the amount of time involved in marketing and managing your author platform – social media. I love chatting to friends and fellow authors and have had many enquiries about my book on social media too, which is fantastic, but again it's time-consuming and writing is the most important part of all. Balance is key.
8. Sum up your most recent novel in 6 words.
Love, war and triumph over adversity.
9. Are you a planner or a pantser?
Definitely a planner. I began writing my debut as a panster and when I look back now I realise just how unwise that was. Seriously, half-way through the novel, I came to an abrupt halt and I just could not get going. I agonised for weeks over the plot and how to proceed and suddenly realised everything was a complete mess. At that point, I decided to write a plan of the entire novel. I sat down and spent a few days going through the plot, making notes and then restructured each chapter and once I'd finished I suddenly felt able to write again. The last half of the book was written so much more quickly. I think with historical fiction there's such a lot of information and it's perhaps more sensible to plan in order to keep track of all the details.
10. What's on your current to-do list?
My to-do-list is constantly growing. It contains things such as complete Q&A for blog interviews, post off books, update Facebook author page, manage social media, emails, articles to write, people to thank, research to do, and remember to eat, household chores and spend time with family. Oh yes, and most vital of all – write/edit my current novel. It's a constant juggling act and again it's all about finding the balance. My writer's life is truly wonderful and I wouldn't wish to do anything else. Such diverse and beautiful days…
http://myBook.to/TheBeautyShop (universal buy link)
http://www.suzyhendersonauthor.com/
http://lowfellwritersplace.blogspot.co.uk/
https://www.goodreads.com/author/show/15954239.Suzy_Henderson
https://www.facebook.com/SuzyHendersonAuthor/
https://twitter.com/Suzy_Henderson
https://plus.google.com/u/0/109057622139171622985

I have connected with many authors, writers and people involved in all things writing and Abigail was one of my first followers on Instagram. In this Author Interview, she reveals how Enid Blyton influenced her own writing style, she drinks tea and gin and is a pantser! I hope you enjoy her interview as much as I did…and welcome to A Cup of Conversation!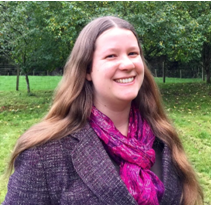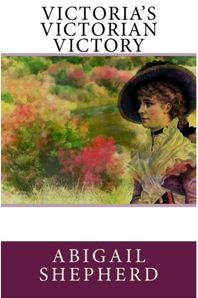 1. When did you start writing creatively?
Honestly, I don't ever remember not writing creatively. My first book was about an elephant in a zoo, which I made myself with glued together paper and lolly sticks! I was about five.
2. Which author has most influenced your own writing style?
I was a voracious reader of Enid Blyton as a child, and I think I've carried a certain innocence from her stories through to my own. More recently, at a time when I was struggling to get the style of Victoria's Victorian Victory right, I happened to reread the Little House on the Prairie series and realised that Laura Ingalls Wilder's method of limited third person was the perfect solution.
3. Are any of the characters in your novel/s based on yourself?
I think all writers include elements of themselves in every character, but there's no specific character about whom I would say 'that's me.'
4. What are you working on at the moment/what's next?
I'm currently working on a sequel to Victoria's Victorian Victory, which I'm really excited about, even though it's in the first draft stage still.
5. Where do you write and do you have a writing routine?
I have a little corner of the living room which I refer to as my 'writing nook.' I must have made it too comfy though as my hubby is always sitting there! I don't have a set routine- just whenever I have time.
6. What's your favourtite go-to snack when writing?
I'm not much of a snacker. Don't get me wrong, I love my food, but I tend to stick to three meals a day. I like to have a drink on the go though. If it's before 4:00 then it's tea, after that I prefer gin!
7. Is there any aspect of the writer's life you least enjoy and why?
Although I enjoy the marketing side, I do find it hard to get a balance between that and actual writing. And once you're published there is a certain amount of pressure to get the next book done, which I've never had before, and that's hard.
8. Sum up your most recent novel in 6 words.
Victorian girl struggles to run farm.
9. Are you a planner or a pantser?
Pantser!
10. What's on your current to-do list?
Finish the first draft of my sequel while keeping my social media, newsletter, and blog going. It's a constant juggling act. But I wouldn't change it.
Links:
Twitter: https://mobile.twitter.com/abiwriting?lang=en
Instagram: https://www.instagram.com/abiwriting/
Facebook: https://m.facebook.com/profile.php
LinkedIn:
Website: https://bewritingblog.wordpress.com
Blog: https://bewritingblog.wordpress.com/blog/
Amazon link to books:
UK- https://www.amazon.co.uk/gp/aw/d/B06Y61BH5X/ref=mp_s_a_1_1?ie=UTF8&qid=1496776963&sr=1-1&pi=AC_SX236_SY340_QL65&keywords=victorias victorian victory&dpPl=1&dpID=51rZYmmymvL&ref=plSrch
https://www.amazon.com/gp/aw/d/B06Y61BH5X/ref=mp_s_a_1_1?ie=UTF8&qid=1498062900&sr=8-1&pi=AC_SX236_SY340_QL65&keywords=victorias victorian victory&dpPl=1&dpID=51rZYmmymvL&ref=plSrch
We've all been there, you know that feeling of 'I'm invincible, I can do it all.' which is great when the adrenaline kicks in, your energy is high and you're super motivated to achieve your goals, your dreams. But when the reality of what that actually means hits, in terms of planning and juggling and tweaking and prioritising, you can become a little deflated.
Well, there's a simple way to avoid that happening and it's actually a little trick that entrepreneurs use to achieve the business aims of their growing empire, whatever it may be.
It's about being S.M.A.R.T and using S.M.A.R.T objectives to organise yourself and your thinking into smaller, practical steps that will help you achieve that ultimate goal. So whether it is to start your blog post, finish writing a book, read the book that's been sitting next to your bed for months or the web page you have been putting off planning think S.M.A.R.T.
What does S.M.A.R.T mean?
Source: Image: ww.pcg-services.com/strategic-planning-objectives-goal-setting-steroids
Applying S.M.A.R.T to your writing goal.
So let's say your goal is to write a novel. A novel is complicated and multi-faceted so each aspect will need to be looked at and planned for individually and using S.M.A.R.T will help you approach this logically.
S – you will have to be SPECIFIC about this. So which aspect of your writing are you going to focus on? Is it the research? The main theme? The planning? The feedback? Different aspects will have different considerations so break it down and be SPECIFIC.
M – in order to reach the point of achieving your goal you must make it MEASURABLE in some way. This is how you will measure whether you have been successful in achieving your goal. Is it by the number of pages you have written? Is it by the amount of research hours you have completed? Is it by word-count? Is it in terms of the total goal? For example, I aim to have written 3/20 chapters, or 35% of the total book.
A – goals must be ATTAINABLE. And this links to being REALISTIC and TIME-BOUND. You cannot, if you work full-time, expect to sit down in one hour and complete your website. So think in smaller ATTAINABLE goals. Aim to complete a certain number of hours or sittings, or a word-count by a certain time (TIME-BOUND).
R – Don't rush in and set unrealistic goals for yourself. This will only add pressure on you and if the stress becomes too much you are less likely to see the project through. So be REALISTIC. Saying to yourself I'm going to write 15,000 words a day or three chapters a day when you work full-time, have family commitments and a busy social life is setting yourself up for failure before you've started. Instead, think about what you could achieve REALISTICally and if you go over and beyond that then it's a bonus.
T – TIME-BOUND simply means adding a time frame to your goal. Think about when and how you will achieve your goal? When will you work at it? Is it per day, once a week, three hours a day, every weekend for a month? ou may out in a date that you aim to complete the goal by.
By being S.M.A.R.T you are more likely to achieve your goals and you will be motivated to continue working towards them and reap the success you deserve!
So, go forth, be S.M.A.R.T and feel free to share your experience of setting and achieving your goals in this way. I look forward to hearing from you. Good Luck!