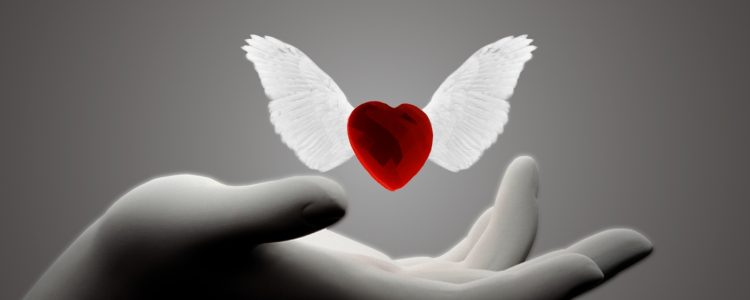 Thank you Aaron Brinker for joining me and my readers and welcome to you all to my author interview series – A Cup of Conversation. Aaron has been one of my writing buddies on Twitter for a while now and I just love the way he faces the challenge of writing with a sharp creativity and a realistic attitude. He is one of my first ever male authors to be featured in this special series so I hope you will give him a warm welcome as he shares his writing routines and plans for the future.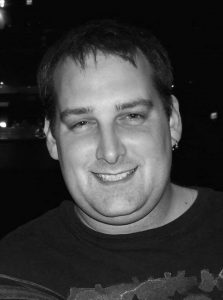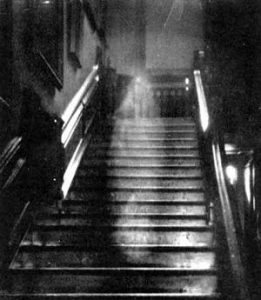 1. When did you start writing creatively?
I started writing creatively when I was in Middle School. It wasn't until College that I started pursuing it for publication.
2. Which author has most influenced your own writing style?
Ted Dekker has been a major influence. With reading a lot of classic Authors: Twain; Rawls; Bradberry; Lee; and even Faulkner, these have also lent analytical inspiration to some of my writing.
3. What personal experiences are reflected in your writing?
A lot of my personality, mannerisms, and painful experiences have been used in my stories.
4. How did you choose the title of your latest book or book series?
I haven't yet decided on a title of my current Work In Progress. The title Second Chances was chosen due to a second chance to possibly make amends.
5. In your current book, either released or as a WIP, who is your favourite character and why?
        I'd have to say my favorite character from my current WIP would be the Archangel Michael. He is a total bad ass, yet a complete smart          ass at the same time.
6. What are you working on at the moment? What's next?
I am currently working on the story following Mane of Redemption. My next project could be any of three choices: The story following my WIP, a sequel to Second Chances, or a Crime Thriller that has been itching to be written.
7. Where do you write and do you have a writing routine?
I had a pretty solid writing routine until we moved to Arkansas. I have an office set up and will hopefully be getting set in a new routine soon.
8. Who edits your work? Is it something you do or do you have a professional editor?
I tend to edit my own work. My wife usually edits after my first round except for Second Chances and other stories that aren't her genre of choice.
9. What's your favourite go-to snack when writing?
I honestly can't remember my go to munchie when writing. Coffee is my drink of choice though.
10. Is there any aspect of the writer's life you least enjoy and why?
With being a Self-Published Author, I would have to say trying to promote on a budget. I love the great interaction and feedback with followers, but it takes so much time away from writing. Twitter in general is one you have to be on frequently to get the largest reach.
       11. What advice would you give to someone looking to write their first book?
To the first time author, I would say to do your research, find the best fit for you, and be sure to challenge yourself in your writing.
        12. What two things frustrate you the most about the writing industry?
Probably the difficulty in actually selling books and getting very few reviews from those who have read your work.
13. Are you a planner or a pantser?
I'm a mix. I outline each book with beginning, middle, and end. I use note cards for each scene or chapter and write a brief description           (less than a sentence) of what happens in each. I then allow the characters to write out their own instances within each scene/chapter.
         14. What's on your current to-do list?
My current to-do list consists of a few crime thrillers, the sequel and possible third book following Second Chances, and the rest of the           Redemption Series.
Thank you so much Aaron and to you all for joining us and if you would like to connect with Aaron his social media and book links can be found below. Until next time, Happy Writing, Happy Reading!
Links:
Twitter: www.twitter.com/aarondbrinker
Facebook: www.facebook.com/aarondbrinker
Blog: https://www.goodreads.com/author/show/14780578.Aaron_D_Brinker/blog
Amazon link to books: Author.to/aaronbrinker (universal link…will take you to amazon page for your area of the globe)
Thank you for joining me this week as I share with you the inspiration for the title of my book.
The title of my novel The Summer Will Come has been taken from the poem written by Evagoras Pallikarides.
Evagoras Pallikarides was a hero and poet. He was born on 27th February 1938 and died on 14th March 1957, aged 19; he was hung for his involvement in EOKA by the British.
A day before his trial, and having decided to join the EOKA fighters in the mountains, Pallikarides broke into his school and left a message and poem for his fellow students to read the following morning:
'Dear school friends, At this time, someone is missing from among you, someone who has left in search of the fresh air of Liberty, someone who you might not see alive again. Don't cry at his graveside. It won't do for you to cry. A few spring flowers scatter on his grave. This is enough for him…'
I'll take an uphill road
I'll take the paths
To find the stairs
That lead to freedom
I'll leave brothers, sisters
My mother, my father
In the valleys beyond
And the mountainsides
Searching for freedom
I'll have as company
The white snow
Mountains and torrents
Even if it's winter now
The summer will come
Bringing Freedom
To cities and villages
I'll take an uphill road
I'll take the paths
To find the stairs
That lead to freedom
I'll climb the stairs
I'll enter a palace
I know it will be an illusion
I know it won't be real
I'll wander in the palace
Until I find the throne
Only a queen
Sitting on it
Beautiful daughter, I will say,
Open your wings
And take me in your embrace
That's all I ask…'
He signed it Evagoras Pallikarides on 5th December 1955.
(He was to appear in court on 6th December 1955, the following day)
Thank you for the interest you have shown in my novel which is due for release on Amazon on 25th March 2018. 
Thank you for reading!
If you live in north London and would like to join me at my Celebratory Launch Party then please contact me by email for details of the date, venue and time: soullaauthor@gmail.com
I would love to see you there!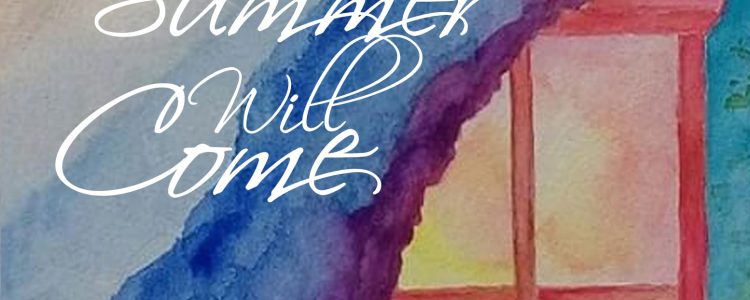 'It's doomed. It's doomed,' repeated her yiayia over and over under her breath but loud enough for Elena to catch. 'Doomed…like the journey of Odysseus…oh Lord be with us and keep us safe.' She pulled her black head scarf around her and crossed herself.
'Stop it,' said Evangelia. 'You're going to scare the children. Enough. This is hard enough as it is without you and your superstitions.'
Elena repeated the name of the ship, painted in black letters on its side, Mesabia, Mesabia, Mesabia inside her head over and over again. This calmed her and she decided, despite her yiayia's rambling, it was a lucky name. It was soft and gentle, an angel on water, she told herself just as much to convince herself as any.
'Look at all the cars driving onto the ship,' exclaimed Andreas.
'And all those people already on board,' said Elena as they filled the promenade deck, some shouting across the port and others waving scarves and sun hats in an effort to stand out from the milling crowds as they tried to attract their families left standing on solid Cyprus ground.
'One, two, three, four decks,' counted Elena out loud as she stared in awe at the huge rusty chains and worn cables dangling down the ship's sides, clanking as they pulled on a wooden beam near the ship's bow.
She bit on her lower lip and forced back the sudden urge to cry. She clasped her hands together and wrung them in and out of each other. Her heart was thumping in her ears and she wondered whether anyone else could hear it but no-one was giving her the slightest bit of attention, thank goodness. She stared ahead of her at the melee of white shirts and coloured summer dresses, the formal suits worn by some of the men and the pretty scarves worn by the women fluttering in the sea breeze.
Elena was wearing a yellow skirt and white blouse with butterflies on. The blouse stuck to her back as the sweat soaked through. It had been a parting gift from her classmates, chosen by her teacher. She had cried with delight when she opened the brown parcel tied with pink ribbon as she had been worrying about what to travel in.
They edged their way forward, the floating vessel looming above them, the sun beating down on Elena's head. The noises around her were unfamiliar. Chains clanged and scraped and sailors yelled instructions to each other. Cranes moved around like giant iron arms as they lifted and then lowered huge containers and bulging mail bags to the men working on the ship, their engines sending a monotonous, thundering growl across the air. There was a constant hub-bub of talking as passengers were ticked off a list and walked along the wooden gangway, waving and shouting back at those left on the port side.
As Elena and her family neared the head of the queue there was a delay with the family in front of them. The man from the ship seemed calm but he had the same curt manner the Principal at school. Elena peered at his white uniform; all he's missing are the wings and halo of an angel, she thought. She fixed her stare on the pretty gold stitching of the trim on the cuffs of his jacket and the shiny buttons glistening gold.
Elena fidgeted hopping from one foot to the other.
'Stop it Elena!' said her mother.
'Why are they talking so long?' asked Andreas, his fingers in his mouth again.
'There's a problem with their paperwork,' said yiayia. 'Have you checked ours Evangelia? Are you sure you've got everything?'
'Yes, I have,' said Evangelia but she took out the envelope from her handbag all the same and peered into the top of it, fingering through the folds of papers in it.
'Please stand to the side. You will not be travelling today,' said the Purser to the family of seven. There were raised voices and some swearing and scuffling between the Purser and the man who appeared to be the father. The woman, she assumed the mother, cried as the children stood huddled close by; pale white, speechless.
Elena noticed her mother's face instantly colour. Elena knew she was panicking.
The Purser, who appeared calm given the continued barrage of raised voices around him, refocused on Evangelia.
'Passenger names please.'
'Surname Ellinas. Evangelia, Andreas, Elena. Surname Stefanides. Elena,' said Evangelia, as yiayia held onto her arm.
'Can I see your papers please?'
If you enjoyed this extract and would like to read The Summer Will Come then please log onto Amazon on 25th March 2018 – the book will be available in both e-book and paperback formats to buy.
And if you live in North London and would like to join me at the Celebratory Book Launch Event please contact me for further details by email: soullaauthor@gmail.com
I would love you to join me!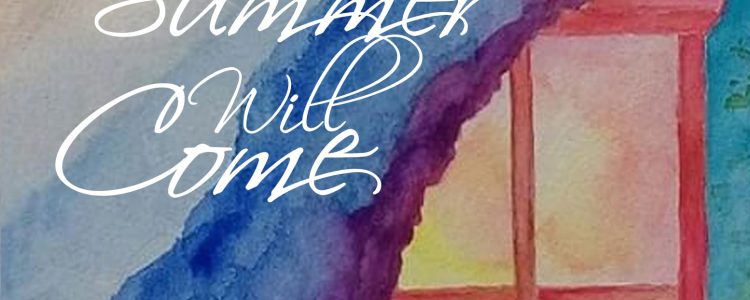 'When I say "ready", throw your ammunition,' commanded Katerina as her words carried on the chilly breath of the wind.
Christaki wondered who she was talking to and struggled to catch her words. He couldn't see anyone around, but then in the far distance he saw Melani. He recognised her yellow dress and floppy summer hat she wore to protect her from the morning sun. She looked like an ordinary young girl taking a hike across the hills overlooking the sea. What was she doing? He wondered. She should be at school. Suddenly she waved a blue scarf in the air, waving at someone. Christaki made out a boy on his bike on the road directly below. When Christaki peered back, he caught sight of Melani scrambling over the hillside. She's going to the secret cave, thought Christaki.
The boy pedalled like mad towards Katerina and the others. Christaki could see the sea breeze blowing into his face.
'Please God let this not be what I think it is,' Christaki prayed. He peered back to where Katerina was now half-crouching, and noticed the other children, some as young as nine or ten, but most of them from high school. They too squatted low behind the boulders and rocky crevices of the mountainside. The more he focused, the more children he saw.
Within minutes the boy appeared at the foot of the disused field.
'They're on their way. Melani waved four times,' he said, catching his breath. He threw his bike to the ground and joined his school friends crouched behind an abandoned truck.
'So there are four trucks,' Katerina's distinct voice carried on the wind as she addressed the hiding students.
'There are four trucks,' she called out this time in a half-whisper. 'You know what to do. We've got about five minutes.' There was a commotion as the young people moved into position. Some children hid behind rocks and boulders, others crouched low, camouflaged by bushes and thickets.
Christaki saw the Keo beer delivery truck trundle past and take a right into the road leading to Ayios Tychonas. Two older men on their mopeds whooshed past, sending a billowing cloud of dust into the air. A small convoy of British military vehicles followed.
'Ready?' called out Katerina. 'Now!'
What happened next terrified Christaki and he was unsure what to do. He pushed his moped over and lay low. He scrambled over the rough terrain to where the children were hiding. He caught his elbow on a jagged rock and winced from the pain. Blood seeped through his shirt sleeve. Their action stunned him.
The thuggish children sprang out shouting and screaming. They bombarded the military trucks and jeeps with rocks, bricks, stones and sticks as they drove by. A rock hit the first jeep's windscreen smashing it instantly. It came to a sudden halt. A screech of brakes filled the air as the trucks behind swerved and collided with it. Christaki, his eyes fixed on the target, saw one skid, its side and windows indented and crushed from the flying rocks. It ended half way in a ditch on the other side of the road. The soldiers rushed out and ducked behind their battered jeeps; both the back tyres blown. There was no movement for a few seconds. Doors clacked open and banged shut as the soldiers got out, shock on their faces. Two showed signs they'd been hurt. One held his arm and grimaced from the pain and the other who wore no beret held his head where an open wound gushed blood.
'British out! British out!' yelled one of the boys and the others joined in with him as they waved their crude home-made banners in the air. A white bed sheet painted blue with the Greek flag, the initials EOKA and the word Enosis painted across it flapped in the air. A smaller flag made from scraps of blue and white silk, sewn together to form a white cross on a blue background, waved high above their heads.
'What the?' yelled an officer, as he grabbed his rifle, blood dripping from his face. He directed the other soldiers to evacuate their vehicles and take cover.
Christaki's heart beat faster and faster.
'EOKA!'
'Enosis! Unity with Greece!'
'Zhto H Ellas! Hail Greece!'
'Eleftheria H Thanatos! Freedom or death!'
The students screamed a barrage of obscenities in Greek and waved their arms in the air. Handfuls of anti-British leaflets were thrown into the air. The papers scattered across the rough terrain and into the road, other sheets fluttered in the air like soaring albatrosses.
The officer panicked. Caught unawares. He raised his rifle and shot three times into the air. Silence prevailed.
'This is not the answer! You're putting yourselves in danger!' shouted the officer. 'You are so lucky not to have hurt any of us seriously! This is your one and only warning!'
'Enosis! Unity with Greece!' yelled Melani, as she showed herself. The others joined in until their chanting became deafening.
Christaki panicked. The situation was spiralling out of control. He had to act, fast
If you enjoyed this extract and would like to read The Summer Will Come then please log onto Amazon on 25th March 2018 – the book will be available in both e-book and paperback formats to buy.
And if you live in North London and would like to join me at the Celebratory Book Launch Event please contact me for further details by email: soullaauthor@gmail.com
I would love you to join me!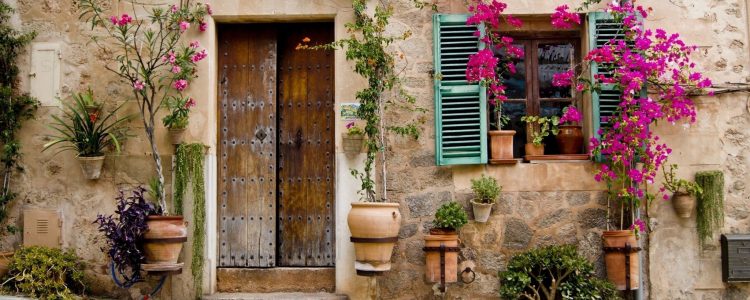 My poetry collection Sunshine after Rain was inspired by old sayings and phrases and many of my Twitter friends and followers on IG contributed too. I took their favourite saying and used it to create a poem. But it also got me thinking about some of the wise sayings that my own Greek Cypriot grandparents and parents have said over the years. Many of them have given me sound advice about how to live my life and while I may have paid little attention as a teenager, I have found that as I am getting older I am taking more heed.
These sayings or proverbs are innate to supporting greater empathy and understanding of my Greek heritage and culture too. It helps me to understand my roots and the way my parents think and why they behave or react to things in certain ways.
Proverbs or in Greek : οι παροιμίες. (E ba-ree-mee-ez)
The donkey called the rooster big headed.
This means that a person criticises another person for a fault he has himself. The nearest English equivalent is 'Look who's talking'.
When the cat's away, the mice dance.
This means that when the person in charge is not present, others enjoy their freedom. The nearest English equivalent is 'When the cat's away, the mice will play'.
The camel cannot see her own hump.
This means that we criticise and point out other people's faults and weaknesses but we fail to notice our own. The nearest English equivalent is 'Why do you see the speck in your brother's eye, but do not notice the one in your own?'
Too many opinions sink the boat.
This means that it's difficult to make decisions when there are too many opinions. The nearest English equivalent is 'Too many cooks spoil the broth'.
My home, my little home, a little house of my own.
This means loving and having your own home. The nearest English equivalent is 'Home sweet home'.
Source material: http://www.omilo.com/2016/12/01/10-important-greek-proverbs/
I'm sure you know of many sayings and proverbs from your own country or origins so why not share them here – I could post an international blog on the ones mentioned in the future.
Thank you for joining me, and as always, happy reading, happy writing, happy you!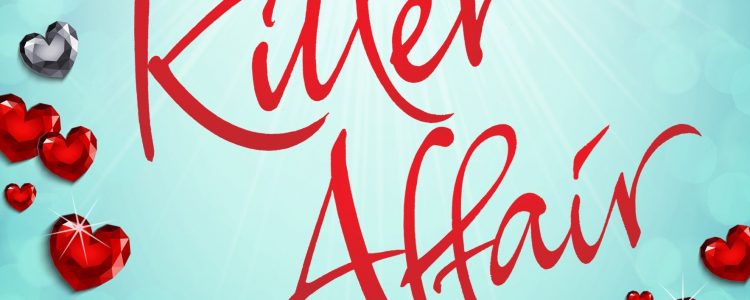 I remember meeting Rebecca and thinking wow! That's the kind of author I want to be! I was merrily sipping Pimm's, on a roof top bar in King's Cross, having been invited to a Blogger and Author's event by my dear author friend Anne John-Ligali, when boom! Rebecca joined in our conversation which up until her arrival had been fun, giggly, conservative. And then it became what I would call outrageously laugh-out-loud entertaining. She has a fabulous bigger-than-life presence and her charisma shines brighter than any celebrity's diamond ring. She had me on the edge of that roof-top waiting for what she was going to recount to us next. I instantly felt like I'd known her forever! We even talked about our very fond memories of The Bull and Bush Pub and the Coffee Cup in Hampstead; eating raisin toast and mugs of hot chocolate after a night out of clubbing! So it's not grab a cuppa today…it's fill your crystal glass with pink champagne, glam yourself up and join me as I chat with Rebecca Chance in this very special A Cup of Conversation.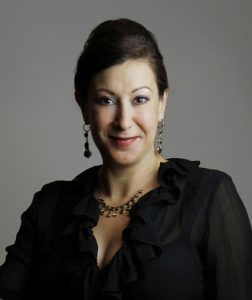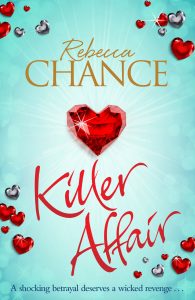 1. When did you start writing creatively?
My first big project was a historical romance when I was around fourteen or fifteen, a sort of hybrid of Barbara Cartland and Georgette Heyer, with a heroine called Calinthia who met a British agent posing as a smuggler. I wrote it in absolutely tiny handwriting in a big lined notebook, counted the words in every line, and wrote the total at the end of each one in a narrow column. I so wish I still had that notebook!
2. Which author has most influenced your own writing style?
Georgette Heyer and PG Wodehouse. I do love my long, structured sentences. A friend who's a professor at New York University actually showed her students one of my long sentences to teach them correct punctuation – not from a saucy scene, though that would have been hilarious! I was extremely flattered to hear this.
3. Are any of the characters in your novel/s based on yourself?
The heroine of my crime series, Sam Jones (written as Lauren Henderson), is very much me, if I'd been a sculptor rather than a writer. I always said that she was me with a better metabolism.
4. What are you working on at the moment/what's next?
I'm doing final proof-edits on the latest book, which is called BAD TWINS and is a real riot. I loved writing it. And I'm halfway through a top-secret project I really have to finish!
5. Where do you write and do you have a writing routine?
I write at home, in front of Judge Judy on the TV. I find her very calming. I get up, drink the cappuccino my husband has made and left for me before leaving for work, potter on the internet and then get to writing. I'm so used to the ready-made cappuccino now that I get really pissy when I'm travelling and have to make my own coffee!
6. What's your favourite go-to snack when writing?
That is a great question and the first time I've ever been asked it! Right now it's slices of Monterey Jack cheese.
7. Is there any aspect of the writer's life you least enjoy and why?
I'd love to collaborate more, and do envy playwright or screenwriter friends who get to workshop their stuff as they go along.
8. Sum up your most recent novel in 6 words.
Sexy, well-plotted, glamorous, thrilling, roller coaster fun!
9. How do your real life experiences feature in your books?
I've lived a life that's been very rich in all sorts of fun and excitement, and have friends from all walks of life, so when I write about aristocrats, film stars, strippers and (in the most recent book, KILLER AFFAIR) ghostwriters, you can tell that I know what I'm talking about!
10. Where do you find your story ideas?
Real-life scandals which I then build on to create a plot. My first book, DIVAS, was inspired partly by an heir to the Agnelli fortune in Italy overdosing at the flat of a transgender woman in an Italian council block. KILLER AFFAIR was based on all the D-list celebrities who pretend to write their own books and grab the credit for them – I wondered how their ghostwriters felt about that, and it took off from there!
       11. Are you a planner or a pantser?
With my mystery series and my chick-lits, written as Lauren Henderson, I was a pantser. But when I started writing the Rebecca Chance novels, with their multiple heroines and huge plot twists, they needed to be carefully planned out – I write outlines for each of them which are at least ten pages long.
       12. What's on your current to-do list?
Finish the current book! Outline the next book! Write the next book! All in around seven months, God help me!
Thank you so much Rebecca for taking the time to join me and my readers. I wish you every success with your new novel Killer Affair and I'm looking forward to seeing you at an event soon! My high heels are ready and my champagne glass is poised!
Links:
Twitter: @msrebeccachance
Instagram: @msrebeccachance
Facebook author page: Rebecca Chance Books
Website: http://www.rebeccachanceauthor.com/
Amazon link to books: https://www.amazon.co.uk/Rebecca-Chance/e/B007VXD0QA/ref=dp_byline_cont_ebooks_1
Facebook: Rebecca.Chance.Author, Lauren Milne Henderson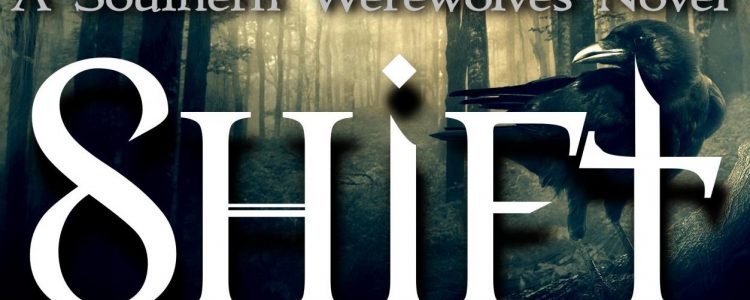 Today I welcome Heather MacKinnon to A Cup of Conversation as she not only talks about her writing journey and how a weekly meet up called 'Shut Up & Write' helps her get the words down but also her wonderfully supportive her husband is. She reveals how she snuck two real-life stories from her childhood into this fabulous new release too. Shift is her second novel which launches today so I'd like to congratulate Heather on her achievement and say to all of you welcome to a very special A Cup of Conversation interview as we celebrate the release of Shift!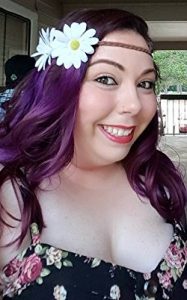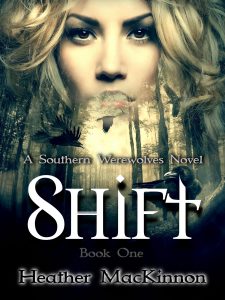 1. When did you start writing creatively?
The first time I tried to write creatively was back in 2007. I wrote a whole book that was heavily influenced by Twilight (cut me some slack, this was before the movies ruined everything!). I was pretty proud that I wrote a whole book, but looking back, it was more like fan fiction than anything else. Then, in 2016, I had the urge to pick writing back up. I took that first book that I wrote, pulled out the prologue and the first chapter, and then scrapped the rest. From there I wrote my first real novel and I've been writing ever since.
2. Which author has most influenced your own writing style?
Let me preface this by saying: I read a lot. Like, I could read 3-4 full length novels in a week. Through my voracious reading, I've found what works for me as a reader and what doesn't. What leaves me thinking or feeling, and what is just passing entertainment. From there, I've tried to write what I would be interested in reading. What would keep me hooked as a reader. Although my preferences are all over the place, one author I could contribute some of my influence to would have to be Jay McLean. She's an author that always makes you feel and I tried my best to channel that into this last book.
3. What personal experiences are reflected in your writing?
I actually snuck two real-life childhood stories into this book. One of them was when I wrote about the main character locking his siblings in a chicken coop. In reality, it was me who locked my younger brother in a dog cage when we were younger. I had to change the prison from a dog cage to a chicken coop because the character is one of five siblings, but the sentiment was the same. And don't feel bad for my brother-he was having a great time, I promise!
4. Where do you write and do you have a writing routine?
I wish I had a routine, but it's more like feast or famine with me. In the beginning, the story comes slowly as I try to navigate what to write and when, but as soon as I hit the climax, the words come fast and furiously and I'm able to bust out a couple chapters a day. But, I'm working on that! I attend a weekly meetup that's called Shut Up & Write and I try to get at least one chapter done there per week. Sometimes I'll even go home and cook up another if I'm really feeling the creative juices flowing.
5. How did you choose the title of your current book?
When I first had the idea to write a book about a family of werewolves, I kept calling it "the werewolf book". That got wordy, so I began to refer to it as "Shift", promising myself I'd come up with a better title down the road. Turns out, the name grew on me and the story grew from it, and now we're all stuck with it!
6. What influenced the design of your book cover?
I've found all my book covers from selfpubbookcovers.com. With my first, I found the cover once I was almost finished with the book, but with this one, I wanted the inspiration from the cover early. I knew I wanted a mysterious-looking blonde woman on the front, and when I saw this cover in particular, it captivated me, and I knew I needed to have it for my book.
7. How does it feel to be releasing your second book?
It's AMAZING! I had doubts that I could even write a second, but here I am, and I couldn't be happier!
8. What's your favourite go-to snack when writing?
I have enough bad habits that I've tried to stay away from this one! I'm a person that falls into routines very easily, and if I were to start snacking while I write, there would be no end to it. Instead, I make sure to have a drink nearby, and that's all
9. Is there any aspect of the writer's life you least enjoy and why?
I think the part I like the least are the days where it feels like every word, every sentence is pulled and plucked from within you, almost as if they're unwilling to let go and be written. Those are the days I have to stop and think "Was any of that good at all?" Because it feels like, if it's so difficult, that must mean it's not good. Those are the days I tuck my laptop away, and come back to it another day with fresh eyes and enthusiasm.
        10. Who supports your writing journey and how do they do this?
My husband is without a doubt my biggest supporter. No one believes in me and my abilities like he does. There's no book he doesn't think I can finish, no idea he doesn't think I could weave into a great story, and no critic I can't win over. He's constantly bragging about me to anyone who'll sit still long enough to listen to him. Whenever I'm feeling insecure, I only have to sit with him for a few minutes to remember at least one person thinks I'm awesome.
        11. Are you a planner or a pantser?
Oh, I'm absolutely a pantser. People who can plan a book down to the chapter are like fairy tales to me, and I think they're magical and mystical. The best I can do is a document full of bullet points for events I want to happen in a particular book. I'm never sure when they're going to happen and half the time I'm not sure how they're going to happen. Each chapter is a little surprise to me.
       11. What's on your current to-do list?
I am working on Shift's sequel, Howl. I am still in the early stages (a.k.a. we're in famine mode) but I'm working slowly and steadily and hope to publish it around the middle of 2018!
EXCERPT:
"We're a pack of werewolves. Wanna' see?"
Without warning, she reached for the hem of her shirt, and yanked it over her head. With her dark brown hair mussed, she stood there proud as a peacock in her lime green bra.
I shielded my eyes when she reached for the zipper of her jeans.
"Have you lost your mind?" I shrieked. "What are you doing? Keep your clothes on!"
Another giggle. "I gotta' take my clothes off before I shift if I don't wanna' ruin em'."
Dread churned in my stomach. Was this whole house insane? Who were these people?
"Shift?" I squeaked.
"Sure, silly. Into a werewolf."
My hand fell limp onto my lap.
This is insane.
There's no way this is real.
When Evey reached for her only remaining garment, her underwear, I turned my head the other way.
She giggled again. "You better get used to this."
"What does that mean?"
A loud crack filled the room, and I turned to Evey again. She'd crouched down on all fours, and I watched in equal parts horror and fascination as tufts of black-tipped gray fur sprouted from her smooth skin. She tipped her head back as her nose elongated and grew.
Bones shifted beneath her tan skin, and a few muffled snaps later, where Evey once stood was now a very large wolf with dark blue eyes. I gasped, and scrambled backward on the bed, my heart racing.
For a moment I was back in the woods, broken and bleeding. I could almost feel the cold, wet leaves beneath me, feel the razor sharp teeth tear into my skin.
I shook my head to clear those thoughts and centered myself in the here and now. This wolf has blue eyes-not black. This wolf hasn't tried to harm me. This wolf is apparently a werewolf. But, if she's a werewolf, does that mean…
Thank you so much Heather for sharing your writing journey with us on this special day as you release your second book! Wishing you every success and hope to welcome you back for another interview on A Cup of Conversation again soon! 
Links:
Twitter: twitter.com/hmackauthor
Instagram: instagram.com/heathermackinnonauthor
Facebook: facebook.com/heathermackinnonauthor
Website: heathermackinnonauthor.wordpress.com
Amazon link to books: https://www.amazon.com/Changed-Heather-MacKinnon-ebook/dp/B01M9IU0EJ/ref=sr_1_1?ie=UTF8&qid=1515737047&sr=8-1&keywords=changed+by+heather+mackinnon
Broken Pieces of Tomorrow: Strong women don't give up…They find a way through tears and thrills to love again… 
by
In spite of the title, 'Broken Pieces of Tomorrow,' which suggests disappointments for the protagonist, Georgia, I found this novel to be a highly enjoyable read! At first, I thought it was a memoir, but it works well as a novel, seemingly autobiographical in nature. The author, Soulla Christodoulou, makes this book fun. It's so well- written, one can step right into Georgia's shoes and take on her experiences – – quite a trip, at that! I found it an excellent progression of story. The novel grows on you as the passage of life does with its ups and downs and mysteries. The author makes you want to read more as she engages the reader in each segment of circumstances in which the protagonist finds herself. The reader experiences the delicious classic case of what will happen next. The reader is never sure of relationship outcomes which is Georgia's plight. The protagonist second-guesses herself, frequently a relatable condition when one's life's turns upside down: "She bit down on her lip, annoyed with herself for telling him too much, explaining herself. She always did that with Nicolas too." She learns about herself along the way.
True to life, this novel contains its racy bits so prepare yourself; for the most part, Soulla makes it amusing and intriguing. She tells it like it is in everyday (sometimes raw) language, and gets away with it because of her funny and personable nature which simply shines throughout this book.
In the midst of a busy holiday season, I really couldn't wait to finish my chores and preparations each day to pick up this novel, relax, and simply enjoy what's going on in Georgia's life. I can see why this book is a 'fan favourite.' Thanks, Soulla. I felt like one of Georgia's friends! And now I want to give her advice, too :))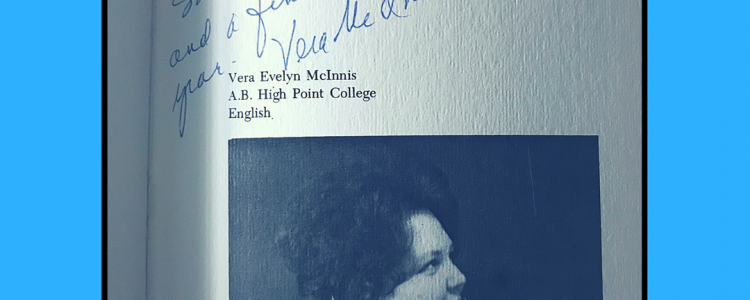 Welcome to the first A Cup of Conversation of 2018 with fabulous author Phyllis Duncan. Her interview is one not to be missed! She takes part in Nano and used to get told off for writing in her English class and her writing reflects the emotional and very personal experiences of family illness, suicide and alcoholism. So grab a cuppa and join me for this raw, open and very honest interview.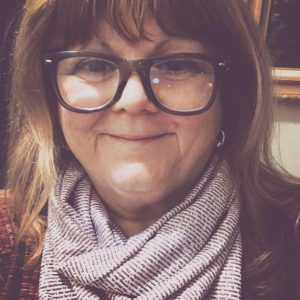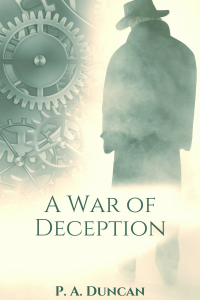 1. When did you start writing creatively?
In third grade when I got my weekly list of spelling words with the instructions to use each correctly in a sentence, I'd generally write a story with them. They were always about horses, which were my passion for many years. I'd say I seriously thought about being a writer in 10th grade when my English teacher caught me writing fan fiction (Star Trek and The Man from UNCLE) in class. She confiscated my notebook but returned it to me the next day and said, "You're a story teller. Keep writing, but while you're in my class, stick to my assignments." I dedicated my first book to her.
2. Which author has most influenced your own writing style?
It's a toss-up between Margaret Atwood and Stephen King. Atwood for her always challenging plots and King for his use of language. There are others: LeGuin, Bradbury, Serling, Lessing, Le Carre, Furst, Fleming. Sara Paretsky and the late Sue Grafton for getting me accustomed to strong, female protagonists.
3. Are any of the characters in your novel/s based on yourself?
In some of my literary fiction, I've used events from my own life, mainly to explore my emotions at the time: my brother's struggle with illness, my father's suicide, my mother's alcoholism. I always said I'd never be the woman author who exposed her family's secrets in my fiction, but, bloody hell, they're the ones the literary journals liked! In my espionage fiction, well, that's entirely made up, though based on in-depth research. (I was trained as an historian.) I was an aviation safety inspector, not a spy. That's my story, and I'm sticking to it!
4. What are you working on at the moment/what's next?
I'm working on finalizing a four-book series based on a real act of domestic terrorism from America's recent history. It's called A Perfect Hatred. Book one, End Times, will be out in April 2018. The alt-right and white supremacy are very much back in the news here now, but they've been around a long time. The series will explore their part in an act of terror that pre-dated 9/11.
5. Where do you write and do you have a writing routine?
Most of my writing I do in my home office, surrounded by my book collection and my aviation memorabilia. I have a wonderful view of Virginia's Shenandoah Valley and Blue Ridge Mountains from my office. A couple of days a week I write for several hours in a local coffee shop or a Starbucks.
I do have a writing routine, since it's now my job. I write around three hours in the morning and three to four hours in the afternoon. In between, I research or do what I need in marketing my work.
6. What's your favourtite go-to snack when writing?
Hands down, chocolate and coffee, though sometimes I'm good and drink water and eat fruit, but only sometimes.
7. Is there any aspect of the writer's life you least enjoy and why?
I'm not fond of the fact I don't have a publicist, that prepping and posting all my marketing falls on me. I did hire a marketing consultant who provides me a plan and tweaks my marketing ideas. This has been a tremendous help, and she's a genius because she thinks of things that never occur to me. But it remains my responsibility to do the posting. I resent it because I lose hours a week when I could be writing. However, I understand it has to be done, and since I'm not any publisher's big-name, best-selling author, it's part of my writing routine.
8. How did you choose the title of your book? 
I'm a tremendous fan of Sun Tzu's The Art of War. That book got me through the final years of my employment. The Art of War has an entire chapter on espionage, in which Sun Tzu says, "All warfare is based upon deception." Hence, A War of Deception. That's much more striking than its original title, which was "The Game."
9. Are you a planner or a pantser?
I'm a bit of both. When an idea comes to me, I do some outlining, mostly in the form of questions. When I sit down to write, I follow that "plan"—most of time. However, I like to "pants" it to see what unplanned things occur. For example, this past National Novel Writing Month, I had a character I thought would appear in three or four transitional scenes, enough for her to have to have a name. When I finished her last scene, I realized I'd created a character who deserved to have adventures of her own—and that's exactly what I'm going to do. In my "spare time" I'm working on a novella to introduce her to my canon of characters.
10. What's on your current to-do list?
Writing a blurb for an author friend's new release, incorporating changes from my editor for the book coming out in April, and looking forward to a 2018 full of writing.
EXCERPT: A WAR OF DECEPTION
She considered Holt's favorite form of drop site too public for her taste. Less than forty meters away, past the budding trees, were the backyards and windows of dozens of houses, whose occupants were al potential witnesses. Every time you put something under this bridge, or at any bridge in the parks he used, you risked some yuppie sticking his or her nose into your business.
Maybe that was the point…
And maybe you sold government secrets to the Russians because you got to feel like a real spy instead of reading about their exploits in inaccurate novels or in dry reports written in bureaucratic language.
She understood that risk. All too well.
Links:
Twitter: @unspywriter
Instagram: @paduncan1
Facebook: Author Page: https://www.facebook.com/unspywriter
Readers Group: http://bit.ly/RealSpies
LinkedIn: (I don't really do LinkedIn for my writing; only the small amount of aviation consulting I do.)
Website: www.unexpectedpaths.com
Blog: Found behind a tab at www.unexpectedpaths.com
Amazon link to books: http://bit.ly/PADuncan
Thank you so much Phyllis for joining me in A Cup of Conversation and I wish you all the best with your future writing projects and hope to be able to feature you again on A Cup of Conversation with your next book! 
Till next time readers happy reading, happy writing, happy you! 
Happy New Year dear friends!
I hope you had an extra special New Year's Eve and welcomed 2018 in with a whoop and a cheer…and no doubt a glass or two of champagne! I did too and our Greek Cypriot celebrations continued on New Year's Day!
I wanted to share with you a New Year's Day tradition from Cyprus.
On New Year's Day, and often on the 7th January which is the date for celebrating the birth of Christ in the Orthodox Christian calendar (our Christmas), families gather together to welcome the New Year. We do this by cutting a cake, usually baked at home, with a coin hidden inside it. This cake is called a vasilopita and tradition has it that the person who finds the coin in their piece of cake will have lots of luck, success and good fortune for the rest of the year. It's a beautiful tradition and brings together the family on the 1st January.
In Greece the first piece is traditionally cut for Christ, the second for the home of the family and the rest for the family, beginning with the Father, Mother, children of the house. Many Cypriots cut the first piece for the youngest member of the family present at the gathering and cut each piece till the oldest member of the family – usually bapou or yiayia (grandfather or grandmother). It's very exciting and often different members will try to pre-empt where the coin might be so they turn the cake round so the first piece is cut at a point where, hopefully, the cutting of their piece later will reveal the coin to them. I remember growing up this was just as an exciting family gathering as Christmas Day itself which we celebrated on the 25th December living in the UK. My own children, to this day, enjoy the cutting of the vasilopita.
There are a number of different recipes for making a vasilopita and many families pass down their recipes from generation to generation, some tweak the recipe along the way adding their own signature ingredient too. Some add brandy too!
I've included a simple recipe below which avoids weighing ingredients – it uses cups to measure everything.
I wish all of you a very happy New Year, happy baking and good luck in finding the coin! Much love to you all and I look forward to sharing some more Greek Cypriot recipes and traditions with you throughout the year. (Featured image my best friend's cake!!!)