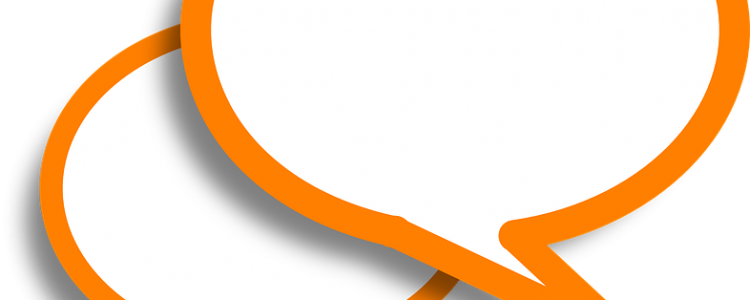 Welcome back to this series where we look at the quotes that inspire writers, poets and other creatives. Sitting down to write is not always the easiest of things to do and there are so many demands on our time including work and family commitments as well as many mundane chores that fight for our time, attention and energy. Throw into the mix niggling self-doubt and criticism and it's a wonder any of us actually write a word let alone manage to publish our books for our readers to enjoy.
So in this week's post three creatives Jenna Morland, Chariss Walker and Shiva Pouya, share their favourite quote with us and tell us how they have been/are inspired by it. So let's join them now!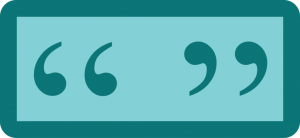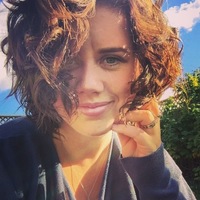 Welcome to author Jenna Morland.
Jenna's favourite writing quote: 
"If you don't see the book
you want on the shelf, write it."
– Beverly Cleary
How did the quote get you into writing, help develop your writing style or attitude?
Before I even knew I was a writer I had been searching for a new read. A book to obsess over—the kind when you fall hard and fast. But for some reason I couldn't find it. I saw this quote one day scrolling through Facebook and I stopped. I read it over and over again. Then, I picked up my laptop and began writing the book I wanted to read. I had never written anything before, yet somehow this simple quote inspired me enough to write Empress Unveiled. Fast forward two years and it's about to be published!
What are you writing at the moment/working on?
I'm currently writing the sequel to Empress Unveiled. I'm obsessed with these characters and I love this world so much. I suppose I accomplished exactly what I was looking for!
If you'd like to keep up-to-date with Jenna and her writing, these are her Social Media Links: 
Instagram: www.instagram.com/jennamorland 
Twitter: www.twitter.com/jennamorland
Website: www.jennamorland.com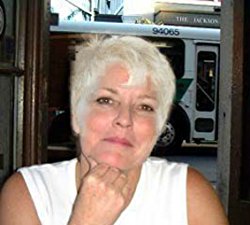 Welcome to author Chariss K. Walker
Chariss' favourite writing quote and how it inspired her:
"There are more things in heaven and earth, Horatio, than are dreamt of in your philosophy." 
~ Hamlet (1.5.167-8), Hamlet to Horatio/Shakespeare 
As an author of both nonfiction and fiction books, I started out in 2008 writing nonfiction about those "more things in heaven and earth," what some would call "metaphysical." I have always had a deep yearning and desire to know more, to study more, to understand. I am a seeker of knowledge. As a child, I was banned from the library for reading too many "grown-up" books. It seems absurd now, but society had evolved in the last fifty or so years. Thankfully. I'm certain that back then they simply didn't know how to deal with my myriad of questions and thirst for knowledge.
How did the quote get you into writing, help develop your writing style or attitude?
I wanted to share what I had learned with those who also craved a deeper understanding of the game of life; those who couldn't find the answers from any convenient resource. I don't have all the answers, but I have something to offer that isn't readily available through traditional sources… and, I offer my understanding in a down-to-earth fashion. A manner that is easy for anyone to understand. I use liberal personal examples and famous quotes to clarify. My first published book (2008: ISBN-13: 978-1717277657) says it all in the title: Make a Joyful Noise: Searching for a Spiritual Path in a Material World. Because it was what I had known for the first thirty years of my life, this book was written from a christian perspective in an attempt to share my personal transition from religious doctrine to metaphysical concepts and spiritual growth. Since its publication, I have authored more than a dozen nonfiction books and about 17 fiction books as of 2018. I'm not finished yet. There is so much more to write and share.
As with everything, my writing also evolved. It was a natural progression for me to begin writing fiction books with characters who possessed metaphysical attributes. The character might dream dreams, have visions, or experience some other type of physical or spiritual transformation as they learn to accept their mystical abilities. Again, even in my fiction writing, I am sharing what I have learned from years of study and earning educational degrees.
What are you writing at the moment/working on?
Currently, I am writing a 6-book nonfiction series, Going Deeper, which guides the reader on a journey of self-healing by releasing trapped emotions from their body, mind, soul, including chakras and the 11 body systems. Books 1, 2, and 3 should be released shortly. This is a cleanse-my-palate-period. You see, I also write dark-fiction about abuse, incest, and many other unpopular and unsavory topics. It is not my particular choice to write this genre, but I have found that the character takes me in that direction without fail. After writing a dark-fiction novel or completing a series such as A Serena McKay Crime Novel (Purple Kitty, Book 1 and Blue Cadillac, Book 2), I eagerly return to writing nonfiction and sharing spiritual love and light which reinvigorates me.
If you'd like to keep up-to-date with Chariss and her writing, these are her Social Media Links:
Read my writings at Smashwords
Opt-in "Nonfiction Author Updates" and get a free chakra ebook!
Opt-in "Fiction Author Updates" and get a free gift!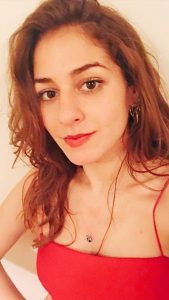 Welcome to poet Shiva S Pouya
This is Shiva's favourite writing quote:
"Painting is silent poetry, and poetry is painting that speaks."
– Plutarch
How did the quote get you into writing, help develop your writing style or attitude?
I initially started writing for my university module and would write short stories. One day, I came across this amazing quote from Plutarch and the idea to express myself through poetry became my hobby. I was always creative through the arts such as acting, sewing and painting. Alongside to this, I have a passion for politics and philosophy and this quote links perfectly well with my character. I love to express my feelings, thoughts and ideas through the arts. This quote made me want to focus on writing detailed poems about anything that triggers my interest and that allows readers to relate to my poems. I do not just create words, I create a painting through words and I want to be the voice of my own and everyone else's like being an actress acting someone else to convey a message.  Poem is a powerful art tool that can be the voice of a few or maybe a million.
What are you writing at the moment/working on?
I am currently developing my short story into a novel. The novel is of  historical context, based on the real events surrounding a woman who was oppressed for her love of acting during the period of a revolution.
If you'd like to keep up-to-date with Shiva and her writing, these are her Social Media Links:
www.instagram.com/ginger_ella_bella/ 
Thank you so much Jenna, Chariss and Shiva for joining me and of course to you too!
I hope to welcome you back again next week and in the meantime feel free to browse my website or contact me if you have any
questions at all about my writing or writing in general. Always happy to help if I can.
Until next time Happy Writing, Happy Reading, Happy You! 
Welcome to my very special A Cup of Conversation with renowned thriller author Ian Sutherland who I first came to learn about when a childhood friend's Book Club read his first novel and said they couldn't sleep for weeks becoming so paranoid about their technological devices being bugged! I was intrigued as to how someone's writing could impact on them so physically, emotionally, intellectually and socially and did some digging of my own. I signed up for Ian's newsletter and began to follow (not stalk!) him. His writing is sharp, current and as real as it gets. His background knowledge and experience of IT comes across authentically in his books…..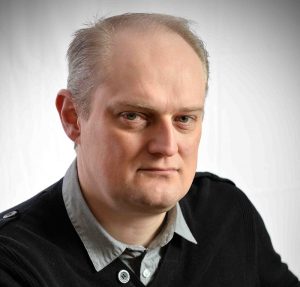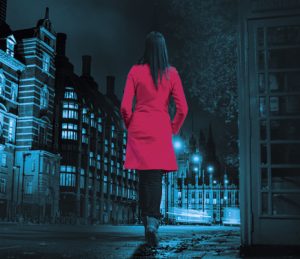 1. When did you start writing creatively?
I've been dabbling with writing creatively all my life, but I just never took it seriously until later. I studied the craft – buying and reading lots of books on writing, plotting, characterisation and so on – and believed all the time I spent reading these how-to books was moving me forward as a writer. But with no actual words on a page, it just turned out to be a classic form of procrastination. However, when I finally did knuckle down, a lot of what I'd learned came out on the page in my writing, so it wasn't all wasted.
2. Which author has most influenced your own writing style?
I think this would have to be Jeffery Deaver, the American thriller author, most famous for his Lincoln Rhyme series.
Deaver is famous for his plot twists. He has mastered the art of the reveal, the double-back, the switcheroo, the double reversal and every form of twist ever developed by authors. In his later books, he's even got triple twists. Every time you think you've figured out where he's going, the whole thing unexpectedly changes. Deaver makes it very hard to predict who the bad guy is.
I go for the same thing in my books. I may not do as many double-takes as Deaver, but I love the big twist you don't see coming. When all you thought is proved to be wrong. That there's something much larger going on. Even in my short novella, Social Engineer, I crafted a cool reversal that catches readers by surprise. But the twists and reveals in the two full length novels are the ones I'm most proud of.
3. What was the last book you read, what was it about and why did you choose it?
Yesterday, I finished the audiobook version of 'Ready Player One' by Ernest Cline. It was recommended to me by my daughter, who said I must read it before watching the Spielberg-directed movie adaptation that's just come out. She knew the 80s computer games and geeky sub-culture would very much appeal to me. I wasn't convinced but took to it and was truly impressed by the scale of Cline's vision and the ever escalating plot that mirrored any classic computer game.
4. What is your favourite reading genre?
I write crime thrillers so it's probably no surprise that this is also my favourite genre. However, I do try to read more widely, occasionally trying out romance, historical fiction or sci fi books. Reading in other genres helps me consider characterisation and plotting differently, as the approaches authors in other genres take are often different to crime fiction authors.
5. How did you choose the title of your book series?
The series is called the Brody Taylor Thrillers, named after the protagonist. However, the original series title was The Deep Web Thriller Series, to reflect the cybercrime elements so prevalent in the books. This, coupled with my original more 'cyber' looking covers meant that I alienated a lot of potential readers concerned about reading tech-savvy books. In the end, I change the covers and blurbs to present them as contemporary crime thrillers and renamed the series, thus hiding the tech elements of the book. The result was that sales immediately boomed, even though the content was exactly the same!
6. Tell us a bit about your latest release?
The most recent novel is called Taking Up Serpents. It starts off with the team investigating two assisted suicides, where the killer has forced the victims to place their hand in a box containing a deadly black mamba. The unusual style of death turns out to be very logical and, as the investigation progresses, the team uncovers a much larger cyber-conspiracy where hundreds of thousands of people will be killed within a few days, leading to a very cool ticking-clock finale. I'm very proud of it and readers love it!
7. What are you working on at the moment/what's next?
I'm working on the fourth book in the series, which will probably complete the overarching plot that spans the series. As with the other books, what's happening at the beginning masks a much larger cyber-conspiracy that the heroes need to discover and then overcome before it's too late. But this time, the stakes are even higher! I can't say too much more than that right now.
8. Where do you write and do you have a writing routine?
I write anywhere and everywhere. I wrote my last scene on a plane flight back to the UK and the one before on the Eurostar to Paris. All I need is my laptop and headphones playing my movie soundtrack playlist and then I can zone out from what's going around me and just write! I would love to say that I write a set amount of words every day, but I simply don't. I work around the rest of my busy life, filling in the gaps with bouts of intense writing. It's not the most consistent approach, but it works for me.
9. How do you "build" your characters?
For me, the overall plot comes first. After this, my characters are created to serve the needs of the plot in order to make the story even more believable. If the characters are designed in the right way, then the choice they make, which drives the plot in the right direction, are more natural. Once the core character traits are identified, I then add colour by drawing on other traits I witness in people I know or have met. I write my books in modern day London, so I particularly like to reflect the multi-cultural vibe that is going on there, which allows me to present quite a diverse set of interesting characters.
10. What steps do you take to ensure your writing is ready for release?
I ignore the usual recommendation to write a rough, but complete first draft and then edit and revise afterwards. Instead, I edit as I go. While it's slower, it means that when I finally write 'The End', I've got a pretty clean manuscript. I then go through it myself, cleaning up grammar and plot inconsistencies before handing it over to my editor. She takes two or three weeks and gives me back the manuscript marked up with hundreds of suggestions, each of which I work through. Once complete, I then send it to a team of about 50 volunteer beta readers who read it in the two weeks before release, pointing out any niggly errors that have slipped through the editing process. By the time it's finally published, it's clean and my beta readers are posting their reviews on Amazon on launch day, which are so important for future readers.
        11. What's your favourite go-to snack when writing?
Because I write anywhere and everywhere, I don't appear to have a regular go-to-snack! However, coffee is very consistent in my life no matter where I am.
        12. Is there any aspect of the writer's life you least enjoy and why?
I'm not the stereotypical introvert writer, so I love all aspects. I obviously enjoy the writing itself, but I even enjoy all the business and marketing side of the job. I'm a believer that 50% of my time needs to be about marketing the books as, no matter how good any book is, it won't sell itself. I therefore invest time in building my brand on social media, especially Twitter, and advertising on Facebook and Amazon, a known rathole for many authors. I even enjoy giving author talks and speaking at events.
Which leaves filling in my tax returns as the element I least enjoy!
        13. What do you most enjoy about face-to-face events and meeting your readers?
I've attended quite a few author events, which are lot of fun to do. People enjoy meeting writers and gaining an insight into the writer's life. However, I've also attended book groups where the book of choice was Invasion of Privacy. It really is fun to meet readers who've got together to discuss, with me, the author, the book that's fresher in their mind than mine! I end up getting queried on decisions I made, especially the death of one of the characters. It's fun to defend and hear the feedback first hand.
        14. You worked in the IT field. Can you tell how this has impacted on your writing?
They say, 'write what you know'. I've applied this in my books, adapting knowledge gained from my IT career to create a contemporary techno-thriller series, that is based on real world scenarios using modern day, not futuristic, technology. Sadly, the plot of my first book came true six weeks after publication, where a Russian hosted website was exposed. It had live video feeds being displayed publicly from private webcams inside people's homes in the UK and USA, the backstory of my fictional novel. I hope the plot of Taking Up Serpents never comes true because, if it does, a lot of people will die because of the lack of security in medical devices.
        15. What two things frustrate you the most about the writing industry and how would you change these?
There remains a wall between traditionally published authors and self-published authors like myself. Having met lots of traditionally published crime fiction authors at the CrimeFest conference last year (where I was invited to be on a panel), I discovered that there are a whole set of issues that midlist authors, in particular, face when dealing with their publishers that I am glad I don't have to deal with. Many of them are aware that the marketing innovation happening in the indie-author space is not being shared with them by their publishers. I believe there's a massive opportunity for authors of all types to tear down this wall and help each other. But the large traditional publishers don't appear to want this as they fight to hold on to their dominance, which is eroding day by day. In time, readers will choose, and their choice will be based on the best stories, especially as technology helps solve the discoverability problem for readers, by focusing on their tastes and not what's being marketed to them.
        16. What's on your current to-do list?
Write the next scene in my latest novel. Write a newsletter for my mailing list, even though I've got very little actual news to share right now! Review and optimise my Facebook adverts. Onboard the next ten authors to my Author Platform Sidekick service, where I help authors expand their brands on Twitter. And fit in a week's holiday to Portugal, where I'm with other friends who won't appreciate me disappearing behind my laptop when I should be having fun with them in the sun! It's a tough life!
It's a tough life indeed but thank you Ian for sharing your writing life with me and my readers. I really appreciate the time you took out of your schedule and I wish you all the best with your fourth novel. Enjoy Portugal!
You can connect with Ian across his various social media platforms listed below and until next time Happy Reading and Happy Writing!
Links:
Twitter: https://twitter.com/iansuth
Facebook: https://www.facebook.com/ihsutherland/
LinkedIn: https://www.linkedin.com/in/iansuth/
Website: https://ianhsutherland.com/
Blog: https://ianhsutherland.com/blogs/
Amazon link to books: http://geni.us/AyYLB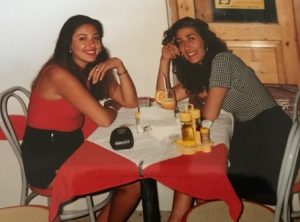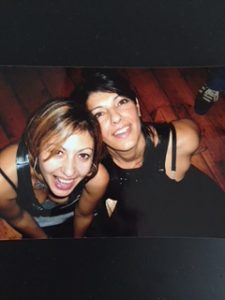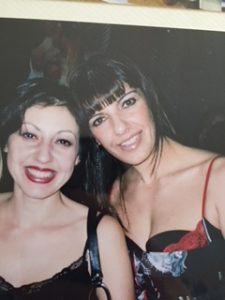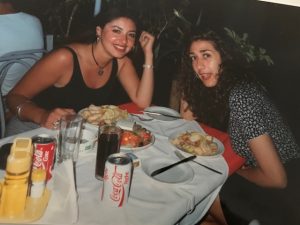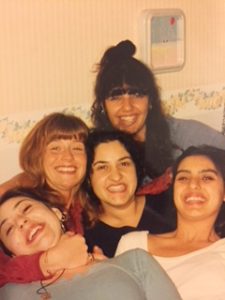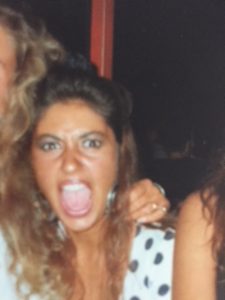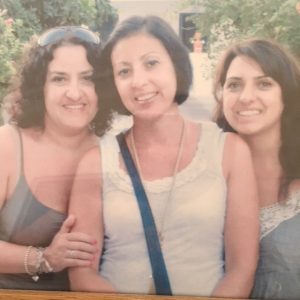 Welcome to this very special birthday post where I celebrate my sister's 50th Birthday with a few blasts from the past and a few words from one of her best friends, her cousin and her two brilliant sisters!! I wanted to do something different for her – cards get shoved into drawers, photo albums end up collecting dust on bookshelves and so I thought a LIVE post would always be here to remind her how much she's loved and admired and how important she is to so many of us.
It's not that far back
When we were on the same track
Carrying books and playing Mary's
Knocking on Andrew's door, doing the scarys
We rode our bikes, ate 99 ice creams
Carefree days, giggling lots, happy sunbeams
Walking to school, talking boys
Make-up, nail varnish our girly toys
Falling out over boyfriends
Then realising what we had was better than them
It took a while
But our sisterly love we did reconcile
Sharing secrets, out clubbing past bedtime
Making too much noise as we came in our only crime
Friday night youth club Wham, Chaka Khan, Bananarama
With us two there was always a drama
Discos in Portsmouth, late nights in Crawley
You puking at work, getting cocktail 'poorly'
Then we grew up, not sure when that happened
But with marriage and kids our hearts more gladdened
Sharing walks in the park
Elisia and Christian between them a spark
But we remained firm friends through all the mayhem
And then supported each other, loving anchormen
Now here we are, life a year and a half apart
We've come full circle, a new phase we'll start 
Our hearts together are tied with gold thread
And the happiest, best tears still to be shed.
Love you always and always Lia mou, Soulla xxx
Lia I'm so lucky to have you as my sister…you taught me so much growing up…how to smoke, drink vodka and be a fashion queen! 
But more importantly you were my travel buddy around America, Bahamas and Mexico! What an amazing trip we had and I will never forget running for our lives in Washington!!
Happy 50th babe! I love you so much, Lots of love Maria xxx
20 reasons why I love Lia…
1. From school days to present day she has been a constant in my life.
2. She was always up for running after boys.
3. She taught me how to knit.
4. Feeling comfortable enough to fart throughout our Callenetics home video.
5. For skipping dinner and having toast and peanut butter instead.
6. For pretending we were models and taking ridiculous photos.
7. For always being up for going out, to the point she double and triple books on the same night. 
8. For having a sweet innocence and believing everything she is told.
9. For going for a walk in the rain and never having an umbrella.
10. For having the best legs.
11. For being able to put those great legs in white jeans and look smoking hot.
12. For asking why we are having a minutes silence right in the middle of the silence. 
13. For never knowing how her iPhone works.
14. For being my gym buddy and making Spin classes so much fun.
15. For loving shopping as much as me.
16. For loving trivial tv like me.
17. For desite being 50, always asking me what I'll be wearing when we go out.
18. For always being excited by things.
19. For being a fabulous friend.
20. And finally for choosing me to be her friend.
Happy 50th Lilly mou. Here's to the next 50!!
Big love and Angels,
Maria x
It seems like only yesterday when we were in the video club singing at the tops of our voices to the old classics! If I recall 'Nothing going on but the rent' by Gwen Guthrie was a fave. 
Then our fab hols in Elounda, Crete were we didn't take our Thea!! 🤣🤣
Fab hols in Cyprus, clubbing in Zismos, Whispers in the evening, Donald Duck halloumi & lounza pitta about 2am and then zzzz all day at the beach topping up our tans. I remember the day ( which for me is pretty good with this memory)  you asked me to christen Elisia. My heart was bursting with joy. Truly an honour. And then Jojo too. 
You Lils are like a sister I've never had. Total opposites however we just click! 
Your zest for life, easy going manner, and loyalty to name a few things are just a few things that make you, special. 
I'm lucky to have you not as just family Lils but someone I call a best friend. 
So Lils I wish you a very Happy birthday. Here's to more years of friendship and good times. 
Love you loads Marina xx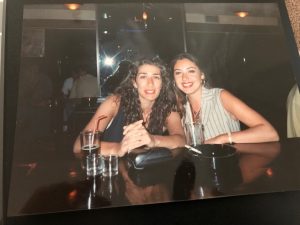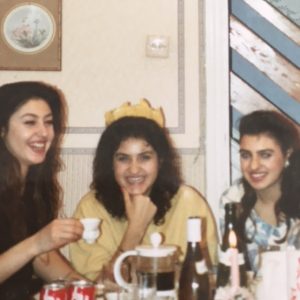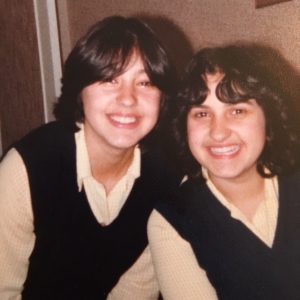 Today I'd like to give a warm welcome to my author friend Anne John Ligali who is very shortly releasing her second short story in her series about Friendships Online. If you missed her first story – The Big Event – it is available here.
In this A Cup of Conversation interview Anne shares the next story with us as well as how supportive she found The London Book Fair 2018 to be and how her daughter has accepted a Grammy Award on her behalf!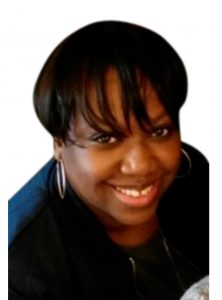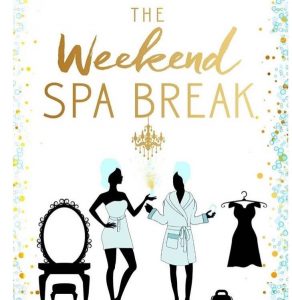 1. What genre do you write in and how did you choose this genre for your short stories?
I currently write in the romantic comedy/women's fiction genre (although I have future plans to write some children's books). I chose this genre simply because I really enjoy reading about women and their lives and how they survive through the ups and downs and how this makes them better people in the end.
The pay-off is so important. I have always been an admirer of this genre ever since reading my very first rom-com back in 2004.
It was one of Sophie Kinsella's books, Shopaholic Ties the Knot. Out of all the books I had browsed in Borders bookstore that day, I picked hers up. I laughed from the beginning to the end, and that's what encouraged me to try my hand at this genre for my short stories.
2. What is your favourite reading genre?
Well, the same genre that I write in, but I do love a gripping psychological thriller if I'm in need of something to have me on the edge of my seat! Time Slip novels (not time travel, although I love Back to the Future more than anything) are one of my other favourites. I love the idea of blending a present day story to one in the past and somehow they link perfectly. For me that's a work of art and I also find time slips stories never seem to sag in the middle. One of my favourite time slip novels is The Paris Time Capsule by Ella Carey, which was also in fact my very first audio book. The story blew me away as it is based on a true event when an apartment in Paris was abandoned for 75 years, was only discovered not too long ago.
3. How did you choose the title of your book series?
Friendships Online, I chose because it really is about a group of people that have been friends in the virtual world for a number of years and eventually they meet up in the real world at a Christmas party. Once in the real world they still rely heavily on social media to communicate, sell themselves, brag and go about their daily lives. I had fun writing this series because I do spend time on social media as a blogger and now an author.
There have been many great, funny and not so funny things that has happened to me that I've tried to include in the three parts. However there's still so much more I can write about. Although the series will come to an end later this year, this does not mean the end of Constance and friends. After all there are six friends in total, which is a lot, and they've already told me from the page how they each have their own individual stories that they would love to share one day. Watch this space. The culture of social media is such a huge one, and I would love to keep on writing about it and have more fun.
4. Tell us a bit about your upcoming release 'The Weekend Spa Break'.
The Weekend Spa Break is part two and it begins on the same night about an hour after The Big Event party ends at The Dorchester. So I would recommend reading part one first, (which is great because it's so short and you can catch up in just ten minutes) In part two we meet up with the friends again, but the story is more centered on Constance and Estelle's friendship as it blooms while they get to know each other better at Glitzy's Hotel & Health Spa. There are a few new interesting and the odd quirky character and I really tried to capture what it could be like visiting a luxury spa in the English countryside. Again, carrying on with the theme of social media, unlike part one's theme that looks at vanity, and self-obsession, part two looks at how the culture of social media is/has transformed other parts of our society and how being too open online may or may not be a good thing.
5. What are you working on at the moment/what's next?
I am in the final stages of the third and final part in the Friendships Series that is due out later this year. And I am also finishing off my romantic comedy novel set in the Caribbean, on an island that I used to live on. I am about 80% in as it's a project I started back in 2014, so most of it is done, I just need to finish it now.
6. Where do you write and do you have a writing routine?
I love writing at home. But if I choose to write away from home, then I love writing at Leon's Diner. I do have a favourite location as I find the space to be perfect for me to get my head down. I actually wrote most of The Weekend Spa Break at Leon's and by the end of it, I felt like a member of the Leon's family.
7. What steps do you take to ensure your writing is ready for release? 
I have recently changed my editing process. I used to rely on writing groups at my local college which were fabulous. But I find because it is a class, I'd have to wait two weeks or more before it's my turn to read my work out. But now since releasing The Big Event, after I do my own personal edit, I now do a round of beta reading, which substitutes what my writing group would have done, then I pass it onto my editor, then I proofread it again and again until it's as perfect as can be.
8. You visited LBF 2018 this year. What support did you find there and how does this inform your writing journey? 
Like previous years, the support at The London Book Fair has been incredible. Author HQ is the place for authors who are starting out on their writing journey as this will enable you to have any questions you have answered, and also prompt new ones.
This year was very different because it's the first year I had gone as a published author. Not only did I have general questions, but it this time I was armoured with a different set of questions, mainly to do with marketing and finding a plan to reach more readers.
My questions also lead me to ask about distribution, contracts, membership enquiries about groups that support authors and printing costs for when I eventually decide to print my books.
9. Is there any aspect of the writer's life you least enjoy and why?
I would have to say during the final editing stages when there are a number of deadlines on the horizon, that's when things start to go wrong, things that are usually out of my control. The list is endless. But I find, after having two books published, the same things have happened and it sends me into a flurry, but I get there in the end.
10. What two things frustrate you the most about the writing industry?
To be honest, not a lot at this moment in time. And I think it's because of these two reasons:
I am still new to the industry, so I have more to discover.
I made a decision to self-publish, at the moment, so I am happy and in full control.
I have not gone down certain routes that have frustrated other writers such as writing off to agents and not hearing back. Writing a book your way then to be told it has to be written a certain way in order for it to be considered for publication. That could be frustrating, and it may not be for all.
       11. What's on your current to-do list?
Send an extract of The Weekend Spa Break to my friend and author, Rebekah Louise who also write rom-coms, print off more paper copies of WSB for family and friends, planning my next summer bumper giveaway for June/July for my Books and Authors UK blog, and buy more coffee.
       12. What was the last thing that made you 'Laugh Out Loud'?
My seven year old daughter wearing a pair of my high-heels pretending to be me, by giving a really long speech and accepting a Grammy award. A Grammy? LOL!
Links: (in addition to those linked within the interview)
Twitter: @AnneJohnLigali
Instagram:  anne_johnligali
Facebook: Author Page
LinkedIn: Anne John-Ligali
Website: www.annejohnligali.com
Book Blog: www.booksandauthors.co.uk
Books and Authors UK Facebook page: Books and Authors UK
THE BIG EVENT BOOK TRAILER: You are welcome to share this video
Books and Authors UK blogsite: Twitter: @BooksNAuthorsUK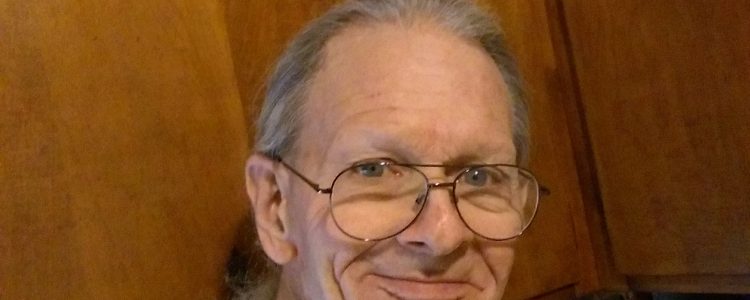 Welcome to A Cup of Conversation! This is one of the most wonderful interviews I've done since I began the author interview series. Chris Toedt, has been so thorough and honest in sharing his thoughts and writing processes with me in this interview post. He is wise and clever and has connected with authors I come across often on my Twitter feed too! He is clearly passionate about his writing and his journey. He has had a lifetime of inspiration and experience-building through his father's own involvement in writing a column for a newspaper and says he always new he would write and be a published writer one day. Come and join me for this inspirational story behind Chris's writing.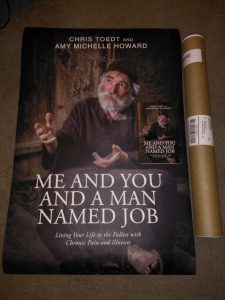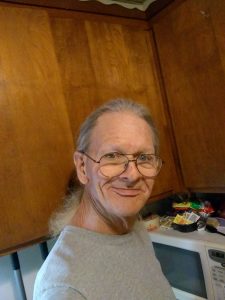 1. When did you start writing creatively?
Soulla, my first attempt at penning a masterpiece was in 1959, I was in the third grade. It was my rewrite of The Wizard of Oz. Well at least I managed to turn out 30 pages, but it wet my appetite for writing. The ink in my blood, came from the influence of my father, Dale Toedt, who was the first Landscape Architect in Oklahoma in 1954. Dad wrote a column for the Tulsa Daily World newspaper, a monthly issue titled, "Landscape For Better Living." We all helped in picking out photographs of jobs he would use in his articles, taking the finished copy upstairs to the editors office or our friend who was the typesetter at the newspaper. Early on I knew I would write and be published one day.
Of course we were all extremely proud of dad's work and he wrote for over fifty years and finally retired to the ranch in 2000. He's ninety now and still "Going Strong." I have encouraged him to write a book about his life.  We call Dad affectionately, "The Frank Lloyd Wright of Landscape Architecture."
He designed the Oklahoma exhibit at the 1964 Worlds Fair in NYC. In fact, Dad brought me home bronze cow and goat bells from Greece's exhibit. Little did I know I'd end up spending many years in Greece.
2. Which author has most influenced your own writing style?
WOW! Of course I have several favorites but I have two authors who have their books in more homes around the world than all other author's combined. They are Job and King David from the Bible. They influenced me and got me inspired to look at the spiritual side of everything.
Job's take on life, how he loved God but mainly how he handled his afflictions so well. That's why I used him in the book.
Job was a perfect man, not a sinless man. Jobs illness and afflictions lasted about one year and it was a horrible chain of events.
King David knew how to love and serve God and how to bless those around him, even though he had sin in his life. He went through a lot of hard times and penned some beautiful scripture known by much of the world. Those two men sold more books then the rest of us will ever dream of.
Of recent authors, Tom Clancy and one of my favorite male Author's, The Hunt For Red October is one of my favorites.
Ellie Douglas, a great female author, living in Auckland, New Zealand. I was not a big fan of horror before I read her Anthology. Wham! Totally addicted now. She recently published an awesome ten book anthology, I was literally transformed into a follower and we chum when we both have a little time to pause and catch up on things.
MJ LaBeff is one of my very favorite female authors in the top three of my 100 best female authors on Twitter. I enjoy her detailed accounts, she never misses a detail in her writings, especially in crime stories. Having a law enforcement background, I'm quick to pick up on accuracy.
Jennifer Irwin and awesome female author living in LA and writing some great romantic books is one of my favorites. I enjoy her style. In her book, A Dress The Color Of The Sky, soon to be a movie, I was in each characters shoes, from the first page.
I was that bead of sweat running down her back. Her writing style grabs a hold of you and doesn't let you go!
3. What was the last book you read, what was it about and why did you choose it?
The book is "Broken" by a dear friend and one of the best modern day female authors, Donna Siggers of England. My name is going to be "mud" now with the other ninety nine on my current top 100 female author list I post on Twitter from time to time but I'll take my chances.
Broken is one of the Warwick Cooper Thrillers, an action packed writing. I highly recommend this book, I bought my first copy as soon as it hit the market. The duo of Katie-Ann Warrwick and Sam Cooper's relationship heats up as they work together again on a kidnap case looking for Kate's friend, and it never let's up. I strongly recommend you read this book.
Donna's a dear friend, who has influenced my writing, pushing me into another genre. I'd had her book on my "to read list"and I knew from reading the short sample on Amazon, it was going to be a Classic. Donna's style is amazing, her writing flows and pulls you into the story like a riptide. She's going places mark my words, she'll be a top selling author soon, and a movie would not surprise me. I encourage her along and I know she has the knowledge and background to pull many more out in the future.
I bought four paperback copies on my second order for gifts, and everyone loved the book. One copy was for my co-author Amy Michelle, who just about has it memorized. My housekeeper is reading a copy and I get her oral review every Tuesday and Thursday like clockwork.
4. What is your favourite reading genre?
My favorites are constantly evolving; Thrillers, Romance, and Health are my favorites. But I enjoy  anything in Travel, Cooking, Entertainment,  and Poetry.
5. How did you choose the title of your book, 'Me and You and a Man named Job'?
Funny you should ask. I love music and one evening I was humming a tune while I was writing and I jotted down the name of the song.
Me And You And A Dog named Boo, by Lobo.
https://youtu.be/aTbBvPoxUkk
I quickly penned the title, Me And You And A Man Named Job. Chronic health issues touch so many people and this title felt right.
6. Can you tell us something about your book.
There are three verses of scripture which have been with me since I started writing this book. I was awakened in the night with a refreshing breeze blowing through a "closed window". Not that these were prophetical, but more of an inspiration which with the loving encouragement from my co-author would not allow me to put down my pen.
Job 19:23:-:25
23: Oh that my words were now written! oh that they were printed in a book!
24: That they were graven with an iron pen and lead in the rock for ever!
25: For I know that my redeemer liveth, and that he shall stand at the latter day upon the earth.
The purpose of my book is to share with the readers how I have handled my chronic illnesses and pain. I chose to use Job because he was a man all too familiar to us, with his many afflictions and agony. His battles, were much like mine, and those of anyone else fighting chronic health issues.  Job literally went through "Hell On Earth".  He lost everything in the first day of his calamity; all ten of his children, servants, thousands of head of livestock, homes, everything but his wife. His physical and mental agony lasted about one year. Can you imagine losing all that and still loving and not blaming God?
Since the book of Genesis is in the front of the Bible, many people think it was written first. Actually Job was written first and most agree it was most likely written by Job and shortly after he was healed, his family restored with ten new children, and his livestock losses were returned doubled. Job 42:10. Someone said to me they thought Job was shorted by God. I asked why? He said, scripture didn't say his family would be doubled.
Job had been afflicted once by Satan, 20 children would have been a handful. Job didn't have a family Bible to go to and find some comfort and soltice in his time of suffering. Yet he stood up for his beliefs, and served God and his health was restored, he lived to two hundred and ten years old, his losses restored, and he lived a good life.
My co-author Amy Michelle and I both know that not all of the answers with our chronic health issues are going to be found in the doctor's office. We are "physical, mental and spiritual brings" Soulla. Doctors can help with some of this but we've found other sources which we share in this writing and more in two more in this series we're working on.
Chronic Pain, Illnesses and Conditions are issues lasting at least three months. Acute illnesses are short term issues. Chronic issues wear on you physically and mentally.  Understanding your personal issues helps not only know what you are dealing with but helps you know how to deal with it. My co-author and I had 58 medical diagnosis between us. Mine started in 1980. We wanted to be able to share with others suffering, how we have not only survived but thrived in our battle. In this the first in a series we started telling how we have dealt with our problems.
When I was first diagnosed with SLE Lupus, Fibromyalgia, Sjrõgrens Syndrome, RRMS Relapsing Remitting Multiple Sclerosis I was searching for answers. I was looking for more than what the pamphlets the doctors were handing out from the government, patting you on the head and saying, "it's going to be alright." Like Hell! My MS worsened to SPMS or Secondary Progressive Multiple Sclerosis. Amy and I started looking for our own solid information to help ourselves.
I began to think about Job and his trials and tribulations, all of the horrible pain, suffering and losses he had sustained and yet he did not blame God. Through it all, Job loved and served God. Jobs wife suffered emotionally those very same losses as Job went through his ordeal.
When she said, "Why don't you curse God and die," the words she used translate "Bless God and die." And Job's friends weren't much help in their attack on their "friend", blaming Job for him having probably sinned and brought this all upon himself. With friends like that, who needed enemies?
People who do not have a Chronic health condition haven't a clue what it's like to live in pain and suffering, day after day thinking there's "no end in sight."
Thanks be to God, our deep down determination to survive and find a solution to the problem and mans God given wisdom, we can learn to "rise above the circumstances we find ourselves in.
Most recently, I found about a year ago, a YouTube video series, by Dr. Robert O. Young, a Bio Chemistry specialist who developed a theory that our bodies are supposed to be in an alkaline state, yet most of us are on an acidic state with our blood way over acidified.
He's been juicing green vegetables and green fruits for over thirty years. In his sixties, yet he looks, " the picture of health", like a forty year old man. I started following his theory and within a month, people were saying, "Chris you look amazing."
I felt amazing and I had gone from taking 100% of my nutrition through a Mic-Key Button feeding tube, to drinking green juices, cut from 38 daily medications to 6 medicines a day including my pain medications.
This is the subject of the next book in our series. Friends, there is Hope?
7. Can you tell us what you're working on at the moment Chris?
My passion is presently centered on the love story of my life. My years in Greece and the book, "I Just Met A Girl Named Maria". It's a beautiful story of an American commercial saturation diver and my Greek goddess Maria Diana Molokyias, covering the five years we were together. The setting is in Athens and on Mykonos Island. I'm about two thirds of the way through writing the manuscript and by all indications it will probably be two or more books. I will of course be writing the romantic stories under my nom de plume. I don't want to embarrass those still living.
8. Where do you write and do you have a writing routine?
I write at an antique drop front secretary desk in my living room. I bought it one Saturday morning as I was passing a little shop in the antique district and when I was looking at the quality of it a salesman said a rediculous price which I look. Obviously they didn't know what they had, solid Cherry wood, and it weighs about 275 pounds. I paid less than $100.00 for a $1,500.00 desk. Lots of big and small drawers, cubby holes, hand carved drawer pulls, brass hardware, wood dowels, and glued, the only screws are in the two hinges. The drawer pulls are worth about $50 each and there are 8 of them.
9. What steps do you take to ensure your writing is ready for release?
Research: I research my topic first if I don't know my subject. M.J. LeBaff a dear friend and female author in Arizona is possibly the most accurate writer I know. She has an eye like an eagle and researches, diligently.
Outline: Sometimes I use an outline, but most of the time I do not. I get into my writing mode and the words start rolling out of my heart.
Write the first and last page, Fill in the blanks, and Soft editing.
After I write it and do a little editing, I let it season in a drawer and I go on to another book for 2-3 months then read it and hard edit like it was someone else's book.
Write, let it rest, read it and be hard on it. I either edit hard or someone who doesn't love it will. The seasoning time gives me time to partially forget and detach from it. Then I see the flaws a good editor would.
Hard editing: This is a time you have to be brutally honest with yourself and look at your manuscripts as the readers will and ask one question. Would I pay good money for this particular piece of literary work? If not, you have a few options.
Cut what's not worthy of being in the manuscript, even if you must bleed it and then gut it like an Elk hanging by its hind feet in the tree, or
Scrap it and start over.
Before I send it to the publisher I have someone read it who will be honest and honestly tell me what it needs.
10. What's your favourite go-to snack when writing?
I eat, drink and breathe for my coffee and dark chocolate! I grind fresh coffee beans from the Repúblic of Panamá everyday. One of my admirers from Panamá City, Panamá, sends me a good supply of beans regularly. Nothing better than fresh strong coffee, and Panamá is known for great coffee (café). I've always enjoyed my coffee and the Greeks are known for making awesome coffee in a Briki over a gas stove. I learned from my driver in Athens, back in the 1980's the finer points of creating a perfect cup, with a pinch of sugar.
I enjoy a little hummus and pita bread, and I try to keep it on the light and healthy side so I add a few Greek olives. I watch my weight so I too can maybe see 99-100 like the rest of the men in my family.
       11. Is there any aspect of the writer's life you least enjoy and why?
Yes, the waiting: The wait after turning in my manuscript to the publisher until I hear it's ready for POD. As an author you've carried your "baby" to nearly full term in your womb, then you ship it off and wait. I'm doing better now about waiting, I always have several other books in the oven baking or on the back burner.
        12. Did your job as a diving instructor and professional diver inform your writing in any way? How?
I think my work in diving, especially on the professional level, influenced my writing and gave me a style. I had a lot of responsibility and keeping accurate records with lots of details was, extremely important. Lots of paperwork, bids, dive log books, technical reports, ship surveys for a major marine insurance company, owners and buyers of vessels for sale, government regulations. I also periodically wrote short articles in trade publications.
        13. What two things frustrate you the most about the writing industry?
Contracts.
Making sure what you have in the contract is carried out without any hitches. Read every word on the contract, get an attorney to check it. Know whats industry standard. My current contract is solid and unusually in my favor. My attorney said it's solid and we did have any problems with it, we'd own the publishing company. I own all rights, movies, everything, a two year contract. They pay all expenses including advertising. Printing cost come out of the books sale price. I give up less percentage of the royalty than I is normal as I received preferential treatment. I'm very pleased.
Agents: Not being disrespectful, but some of the agents I've encountered were more like a fly by night used car salesman. Your money in his pocket and where did he go?
I know an agent can do a lot for your career and at some point in the near future I need to look into retaining one.
        14. Are you a planner or a pantser?
Most of the time I'm a planner, knowing what I'll be doing at midnight, when I'm eating breakfast at 05:00hrs. But sometimes I'm a pantser like when the poop hits the ventilator, I step up to bat and knock a home run, saving the day. That's how commercial salvage diving can be, you can have the best plans in the world on a $35M project, you better be ready for the unexpected, it's coming. Always have a plan B ready!
       15. What's on your current to-do list?
I'm planning on a republication of this book, turning it into a series after the current contract expires on April 20, 2019.
I'm also cranking out a love story of the two and a half years I spent in the Florida Keys which happened right after Greece. I was teaching recreational diving, doing technical diving, and had the privilege of working with some expert "free divers" (breath hold).
I dated a gorgeous school teacher from Jacksonville the entire time I was there.
A wonderful woman, she made the nine hour drive, each way every Friday through Sunday afternoon to be with me and stayed most of the summers and vacation time. All names will be fictitious.
The second biggest book or series is going to be set on Viento Frio, the Repúblic of Panamá.
I have notes from the fourteen years I spent in in the village of Viento Frio with a wonderful woman and her three children and grandson. Passion, diving, great food, monsoons December till April, eating plantains, rice and beans, living in a third world country as one of three white men, two years without indoor plumbing, no running water, undependable electric, nearly dying from all four types of classic Dengue Fever and Malaria. The humidity is like Southeast Asia, 90°f feels like 130°f if you are not in the shade and, I'd do it again in a heartbeat
Links:
Twitter: Chris Toedt Author @christoedt1
I Just Met A Girl Named Maria @christoedt
Facebook: Toedt Publications @authorchristoedt
LinkedIn: Chris Toedt, Author
Website: www.toedtpublications.com
Goodreads: www.goodreads.com
I am wanting to start a Blog soon.
Blog:
Amazon link to books: https://www.amazon.com/Chris-Toedt/e/B077Z25W9Q
YouTube link for trailer:
https://www.youtube.com/watch?v=l7ijGhCpLhA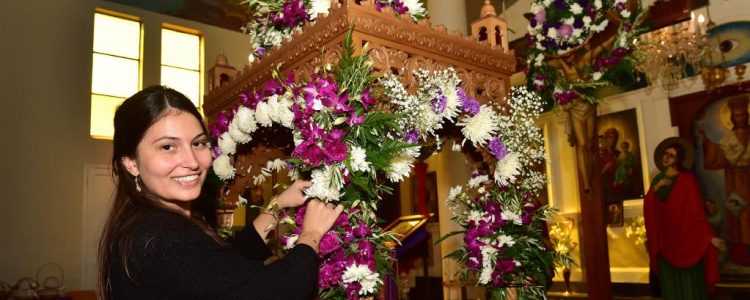 Welcome to my weekly blogpost!
I wanted to share with you the festival and traditions of a Greek Orthodox Easter. Pascha, Easter, is on the 8th April this year and represents the biggest religious holiday in Cyprus and across Greece and many Eastern Orthodox countries.
It doesn't always fall at the same time as English Easter and this is because the Orthodox religion follows a different calendar. The Easter date is based on the Julian calendar, which differs from the Gregorian calendar that is followed by many western countries. Therefore, the Orthodox Easter period often occurs later than the Easter period that falls after the time of the March equinox.
I remember as a child how I always marvelled at the fact that some years I was lucky enough to celebrate two Easters living in London! English Easter for us meant literally over a hundred chocolate Easter eggs lined up across every available surface in my parents' home. This was the biggest most exciting thing about English Easter. In contrast our Greek Easter was punctuated with traditions of fasting and baking, buying new outfits, preparing our homes for guests and going to church.
Lent is characterised by a 40-day fasting period of no meat, poultry or dairy products. In Cyprus hundreds of bakeries cater for those who fast by adding dairy-free, egg-free and meat-free pastries and cookies to their already busy kitchens. As a child I would fast for three days and generally, fasting today is followed more strictly in the villages of Cyprus than in the towns.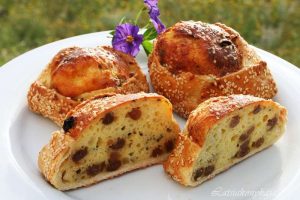 Thursday of Holy Week, which is today, is traditionally the day when flaounes are prepared and baked. (I baked mine yesterday with my mum and my sister). Pastry is rolled out and pressed into washed and dried sesame seeds and then filled with a mix of flour, eggs, cheese, mint and raisins or sultanas. These are shaped into triangles, squares or circles with crimped edges before being baked in the oven.
Eggs are hardboiled and dyed red and this is a tradition highlighted in my newly-released novel The Summer Will Come:
Elena stayed by the stove and watched as the water bubbled and the orange dye miraculously stained the shell of the eggs a dull cherry-red. Elena scooped them out with a slatted spoon into a bowl, careful not to break the outer shell.
'They don't look nice,' she said, disappointed her efforts had not produced the shining glowy red eggs her mother always made.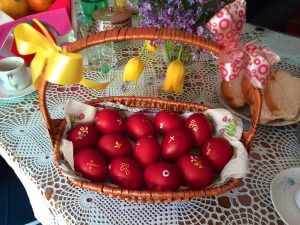 'Let them cool and then you can polish them with olive oil,' said her mother. 'That's what brightens them.'
The eggs are used in a game where they are tapped against each other and whoever is left with an uncracked egg wins. The breaking of the eggs is symbolic of Christ breaking free from the tomb.
On the Friday morning before Easter flowers are collected and used to decorate the four-post canopied wooden litter in which the icon of Christ, the Epitaphio, is placed. That same evening a solemn service is held where the decorated Epitaphio is carried into the streets, for a short procession.
On Easter Saturday the main church service starts at 11 p.m. Just before midnight the lights in the church go out and the choir sings the story of the three women who arrived at Christ's tomb only to find it empty. The lights are switched on again and the priest asks the congregation to "take from his candle the light which never dies." The flame is passed from person to person until everyone is holding a lit candle. After midnight the service continues into the early hours of Sunday for another two and a half to three hours.
The celebrations really begin on Easter Sunday as the 40-day Fast is broken. Feasts of souvla, large pieces of lamb or pork cooked on an open charcoal fire, as well as salads, breads, cakes, biscuits, sweets, flaounes and wine. Lamb is the traditional Easter meal as the early Christians adopted this symbol from the Jews who sacrificed lambs for their Passover celebrations.
From Sunday lunchtime until Tuesday night, in village squares and churchyards, traditional food, games and live traditional Cypriot music are to be found. Everyone, Cypriot and non-Cypriot, is welcomed!
And on that note thank you for joining me and I will leave you with our traditional Easter greetings of Kopiaste! Christos Anesti! and Chronia Polla! – Welcome! Christ is Risen! and Happy New Year!
(This post was originally written for my book blog tour celebrating the release of The Summer Will Come and can also be read here.)
Your words ringing in my ears
Sensitive to pain as to light
Foreboding layers, my grey fears
A veiled cloud across my sight
Anxiety invades in frantic bouts
Strangling, clenching tight
It is not how it should be I doubt
Yet I have no more inner fight
This love feels now like darkness
Irrational emotions over boiling
Strangling me and you no less
As a sticky panic begins choking
What's happened to our joyous joy?
All those bubbling feelings inside?
Is this disquietude a cruel ploy?
I'm all edginess descending a slide
As you take me in your arms
The trepidation slowly subsides
The tension no longer me harms
And love reappears on all my outsides.
Thank you for reading my poetry…Id love to hear your comments, so please feel free to leave your thoughts below.
And if you'd like to read some more my poetry collection S
unshine after Rain
 is available on
Amazon
.
Much love, Soulla x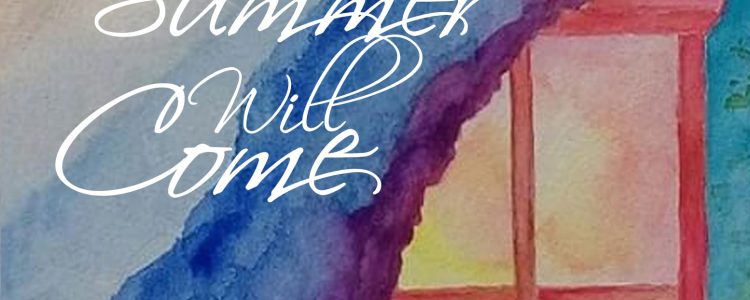 During the troubles in Cyprus, in the 1950s, many school children were caught up in the hype of achieving Enosis (unity) with Greece. Too young to be swear their allegiance to EOKA – the main group behind the fight – they often bunked school and planned their own crude attacks on the British military and even the Cypriot police. They often demonstrated with home-made flags and shouted anti-British obscenities as they marched in the streets.
In this extract, one of the main characters, Christaki, discovers that his sister Melani, and her school friend, Katerina, are involved in a planned ambush of British servicemen and vehicles close to the village of Ayios Tychonas, where they all live. 
'When I say "ready", throw your ammunition,' commanded Katerina as her words carried on the chilly breath of the wind.
Christaki wondered who she was talking to and struggled to catch her words. He couldn't see anyone around, but then in the far distance he saw Melani. He recognised her yellow dress and floppy summer hat she wore to protect her from the morning sun. She looked like an ordinary young girl taking a hike across the hills overlooking the sea. What was she doing? He wondered. She should be at school. Suddenly she waved a blue scarf in the air, waving at someone. Christaki made out a boy on his bike on the road directly below. When Christaki peered back, he caught sight of Melani scrambling over the hillside. She's going to the secret cave, thought Christaki.
The boy pedalled like mad towards Katerina and the others. Christaki could see the sea breeze blowing into his face.
'Please God let this not be what I think it is,' Christaki prayed. He peered back to where Katerina was now half-crouching, and noticed the other children, some as young as nine or ten, but most of them from high school. They too squatted low behind the boulders and rocky crevices of the mountainside. The more he focused, the more children he saw.
Within minutes the boy appeared at the foot of the disused field.
'They're on their way. Melani waved four times,' he said, catching his breath. He threw his bike to the ground and joined his school friends crouched behind an abandoned truck.
'So there are four trucks,' Katerina's distinct voice carried on the wind as she addressed the hiding students.
'There are four trucks,' she called out this time in a half-whisper. 'You know what to do. We've got about five minutes.' There was a commotion as the young people moved into position. Some children hid behind rocks and boulders, others crouched low, camouflaged by bushes and thickets.
Christaki saw the Keo beer delivery truck trundle past and take a right into the road leading to Ayios Tychonas. Two older men on their mopeds whooshed past, sending a billowing cloud of dust into the air. A small convoy of British military vehicles followed.
'Ready?' called out Katerina. 'Now!'
What happened next terrified Christaki and he was unsure what to do. He pushed his moped over and lay low. He scrambled over the rough terrain to where the children were hiding. He caught his elbow on a jagged rock and winced from the pain. Blood seeped through his shirt sleeve. Their action stunned him.
The thuggish children sprang out shouting and screaming. They bombarded the military trucks and jeeps with rocks, bricks, stones and sticks as they drove by. A rock hit the first jeep's windscreen smashing it instantly. It came to a sudden halt. A screech of brakes filled the air as the trucks behind swerved and collided with it.
Christaki, his eyes fixed on the target, saw one skid, its side and windows indented and crushed from the flying rocks. It ended half way in a ditch on the other side of the road. The soldiers rushed out and ducked behind their battered jeeps; both the back tyres blown. There was no movement for a few seconds. Doors clacked open and banged shut as the soldiers got out, shock on their faces. Two showed signs they'd been hurt. One held his arm and grimaced from the pain and the other who wore no beret held his head where an open wound gushed blood.
'British out! British out!' yelled one of the boys and the others joined in with him as they waved their crude home-made banners in the air. A white bed sheet painted blue with the Greek flag, the initials EOKA and the word Enosis painted across it flapped in the air. A smaller flag made from scraps of blue and white silk, sewn together to form a white cross on a blue background, waved high above their heads.
Thank you for reading the extract and if you would like to purchase the book, The Summer Will Come, it is available as an e-book Kindle download and as a paperback via Amazon.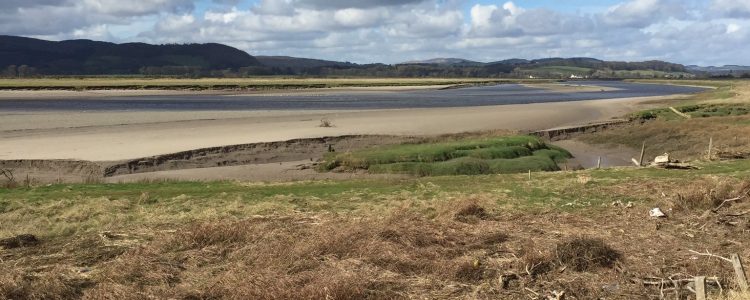 This week I'd like to give Jackie Baldwin a very warm welcome as she joins us in A Cup of Conversation! Jackie and I have connected through a Writers' Support Group on Twitter and although we have never met in person (a date in Foyle's is still hovering in the diary!) Jackie's quick wit has kept me laughing for a long time after our snippets of 'conversation'. In this interview she shares a great deal of knowledge and wisdom and I've discovered I have another two things in common with her; cream cakes and chocolate! So with the taste of sugar on our lips and a nice cup of tea let's join Jackie as she talks about all things writing.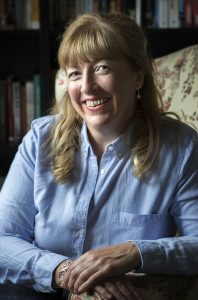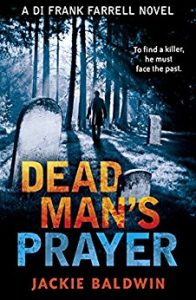 1. When did you start writing creatively?
I remember writing melodramatic stories from the age of seven.
2. Which author has most influenced your own writing style?
Gosh, that's a hard one! I would have to say Jane Austen because she focalises not only on the action but on the feelings of the character which is the way I like to write. As I started off writing monologues, I was also influenced by the playwright Alan Bennett and his 'Talking Heads.'
3. Many writers dream of having an agent/publisher; how did you secure your book deal/contract?
It had never occurred to me to send my book direct to a publisher before. I tried to get an agent a number of years ago and a few of them requested the full MS but didn't take me on. It went in a drawer for three years. I then dusted it off, did a substantial rewrite and had just finished that when I saw on Facebook that Killer Reads, Harper Collins were open to direct submissions. I sent it off with no expectations but two weeks later, they sent me an acceptance. It was as if my body went into shock and I couldn't stop shaking.
4. How did you choose the title of your latest book or book series?
I didn't. My first book was meant to be called 'The Penitent' and my second was meant to be 'The Art of Death' but my publisher felt that these weren't commercial enough. I have to say the new titles have grown on me though. I respect their knowledge of the market.
5. A Dead Man's Prayer is Book 1. Tell us a bit about the series…who is your favourite character and why?
It's a police procedural crime novel set in a beautiful area of SW Scotland. It involves the murder of a priest and also the abduction of twin boys from a nursery. One is recovered unharmed. The other remains missing. It explores such themes as redemption and nature versus nurture and also explores mental illness through the eyes of the main character, DI Frank Farrell. He is my favourite character because he is very conflicted and not quite comfortable in his own skin yet has a strong moral compass.
6. What are you working on at the moment/what's next?
My second DI Farrell novel, Perfect Dead, is out on 15th June this year. I'm also planning to write a serial killer novel set in New York.
7. Where do you write and do you have a writing routine?
I write in the same room as I see my hypnotherapy clients in so I have to keep it all very tidy and organised. I can't indulge in post-its and flow charts all over the walls. I don't have a writing routine as everything has to fit round my work and the hours vary.
8. You've mentioned an editor so I was wondering how does that work in terms of edits and making changes? Do you agree with everything he asks you to change? 
I've been very fortunate in my editor. He flags up inconsistencies or somewhere the tension needs to be tightened, that sort of thing. He also looks into the characters and their motivations. Why do they act the way they do and is it credible? He puts me on the spot with awkward questions and I have to wriggle like a fish on a hook until I can think of a way round something. It is very much a collaborative process and I am completely free to disagree.
9. What's your favorite go-to snack when writing?
I would love to say carrot sticks and humus but sadly it is chocolate and, if I'm really up against it, cream cakes. My stress levels can be measured on a sliding scale of sugar.
10. Is there any aspect of the writer's life you least enjoy and why?
I find promoting my book quite difficult as I have always hated to stand out. However, I do like to help others so, thankfully, I have become friends with a number of indie authors on Twitter who kindly retweet my stuff and who I help in turn. I am proud to be an 'honorary Indie.'
        11. Does your work as a hypnotist inform your writing in any way?
Funnily enough, long before I was a hypnotherapist I wrote a short film script based on a revenge seeking hypnotist. Nowadays, I wouldn't use such a plot as there are so many misconceptions out there about hypnotherapy that I wouldn't wish to add to them.
        12. What two things frustrate you the most about the writing industry?
How difficult it is to secure an agent. I know a great many authors who have succeeded in obtaining publishing deals with publishers direct but still haven't managed to snag an agent. An agent can help you take your writing career to the next level. The other thing that I find frustrating is that there is a sense of expectation that once you write a particular type of book then you must stay in that box, nicely labelled and packaged. I think that approach stifles creativity.
        13. Are you a planner or a pantser?
A bit of both, Soulla. I do a bit of brain storming on paper then I write an outline of the story from beginning to end on two sheets of A4. I might end up with something very different but that gives me the confidence to launch into Chapter One.
Thank you so much Jackie for joining me and my readers. I wish you all the best with your upcoming release of Perfect Dead on 15th June and hope to host you again in the future. Jackie's links are below for anyone who would like to continue keeping in touch with her and her writing career.
Much love and keep reading, keep writing until next time. xxx
Social Media Links:
https://m.facebook.com/Jackie-Baldwin-Author-1702452086684407/
Book Links:
Amazon: Here
Amazon: Here