Hi everyone and welcome to my poetry post this week. This is a special one as it will feature in my third novel, currently titled Trust is a Big Word but this may change. The story is set in London and Scotland and follows the friendship of two people who then become involved in an illicit affair; chatting on Twitter begins as a bit of harmless flirtation but quickly escalates into something much more intense and passionate and there's no going back…or is there? Are Alexander and Maria in too deep? Will they leave the lives they know to be together or will circumstances and old habits keep them apart? Can't wait to share it with you towards the end of 2019/beginning of 2020.
THE FIRST TIME I SAW YOU
The first time I saw you was before you saw me
Walking towards me, consciously unaware I was there
I observed you whole, your walk, your look, your stare
Like an outlined drawing I could now fill in the blanks
The gait of your step, the movement of your swagger
How tall you were and the way you held your head
I averted my eyes to avoid you yet noticing me
I wanted that moment of recognition just right to be
One of held locked gaze, not a crumpled weight
Colours of want and pages of love swept through me
Long felt caresses, silver-edged dreams almost a reality
Melting deep within me, sensations infused me abound
Then you caught my eye, and smiled an open song
A collision of desire and brushstroke this is for real
You took me in your arms and wrapped me in scarlet lust
Our hearts tender, entwined threads of silk in fine gold
A sip of eternity as our lips for the first time touched
Creamy beads I felt release as I breathed a heart's wisp
And you held me there for seconds but of all eternity
Lost in your strength, a wrap of comfort, love's creation
Inside the fluttering white wings of angels dusted my heart
This week's A Cup of Conversation is with the enigmatic Joe Congel. One of Joe's tweets caught my attention a few months ago and I decided to rather cheekily comment about the book he was tweeting about. Well, little did I know I'd met my match and he enticed me to read his book, Dead is Forever…his debut novel held me hostage in the pages of the story for 4 days and nights…totally unputdownable. If you like crime fiction, with "real" people and a fabulous raw edge to the writing then Joe is the author to look out for.
I'm glad we crossed paths and here he is today sharing his author life with us…so grab your cuppas and let's see what he has to say about all things writing and books.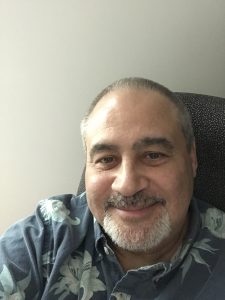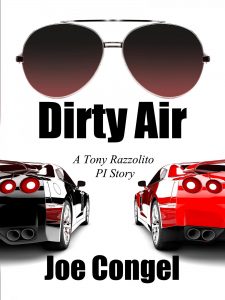 1. When did you start writing creatively?
I caught the writing bug in the early '90s. Before that, I thought I wanted to be a professional cartoonist. I adore newspaper comic strips. They were an important part of my life for a long time. I grew up in upstate NY and was only about three hours away from where the Museum of Cartoon Art was located at that time. I travelled the three hours every first Sunday of the month so that I could catch the Museum's First Sunday Cartoonist Lecture Series. They would feature a working professional cartoonist every month that would talk about cartooning and how they got into the profession, the tools they used, and the business in general. And of course, it always included plenty of up close observation and teaching of the technical part of drawing cartoon characters by that month's featured artist. It was entertaining and informative, and helped keep my cartooning dream alive for many years. I drew a lot of comic strips that never saw the light of day, but I also did have a smidgeon of success. The Syracuse New Times, a local weekly paper where I grew up, did publish a comic strip of mine… once. At the time they had a weekly revolving spot that local cartoonists were invited to fill, and I got one of those coveted spots. Later on, I drew comic characters for an advertising campaign for a local video store. Those spots ran every week in the New Times for a year or so. This was all in the late '80s.
Then, in 1991, a friend of mine was writing a book called 'Housetraining Your VCR: A Help Manual for Humans', and he needed someone to draw the cover art and some spot illustrations throughout the book. He asked me since it was a light hearted book, and he wanted the cover and illustrations to be cartoons to match the light, humorous vibe of the contents. So I did the book with him, and it was during that project that I actually caught the creative writing bug. I got a first-hand look at the publishing business, and with encouragement from my friend, decided that I'd try my hand at writing. His was a non-fiction book, but I thought I was better suited to give fiction a whirl. I began 'Dead is Forever' shortly after that. I wrote that book during the mid-nineties. I even found an agent that shopped the book around for me. But it was one of those, you pay us for the printing and postage to package your manuscript, type of agencies. I was so happy that someone, anyone, wanted to help me sell the book that I agreed. Luckily, I had only signed on for six months, and of course, we never sold the manuscript. Later, I realized that a real agency does not charge for those services, but instead is paid when the book sells. Lesson learned. After that, I shelved the book for twenty-years while I helped raise two wonderful kids. The creative writing bug returned with a vengeance in 2016 and I took 'Dead is Forever' off the shelf and began to update and revise the storyline. I finally took the plunge into self-publishing in 2017, and I've been writing creatively ever since.
2. You have written a number of novels as well as short stories. How does your process for writing each differ?
Well, I thought that if I was really gonna give this writing thing a chance, I needed to learn more about the actual craft of writing a story. I took a creative writing course which focused on short stories, and learned a lot about how to structure a beginning, a middle, and an end, without a lot of extras, yet keep it a satisfying reading experience. When I'm writing a short story, I have to put myself in a frame of mind that allows me to cut out all the extra fluff. I pack in a lot of fluff (smiling here), when writing the full length stuff. For the shorts, I have to tell a complete story in as few words as possible. As you can probably tell by the length of my answers to this interview, that's hard for me. I like to talk and my writing reflects that.
I love writing short stories. So I started a little experiment to help me when writing a short story for publication. I began stretching myself a little bit on my blog. I've posted a couple of oddball short stories (odd for me, anyway), and it's given me a way to exercise that part of my brain and work out the kinks. It's something that is needed to help me keep the so called fluff out of my short stories. They are also written in a genre I don't normally write in, which pushes me to think differently.
I tend to take more time labouring over writing a short story than when working on a full length novel. I will sometimes spend hours changing sentences or words to make the story as concise and complete as possible. One of the biggest challenges I have is simply ending the story.
As I said, I like to talk a lot. So the longer form of the novel is where I probably belong. I think I am at my best when writing a full length book. I have several more ideas for Tony Razzolito stories, which will keep me busy for a while. So other than on my blog, I don't know how many other published short stories you'll see from me. Except for one – I'm participating in a short story anthology book that will be out, I believe, in April of next year. I can't say anything else about that right now, other than it's a fun project and the proceeds are going to be donated to a good cause.
3. How do you carry out your research to ensure the police procedures are correct in your detective novels?
The internet is my friend. I use it for almost all of my research. I've also been able to draw on the experience of a couple of my relatives. I have a cousin that was a Police Officer, who now in retirement, works security jobs for a casino and other venues around the central NY area. I also have a brother-in-law who worked as a Correctional Officer for the New York State prison system for thirty years. Just listening to the stories told by both of these guys over the years has given me a unique perspective on how police detectives interact with each other, which has helped me create believable law enforcement characters.
4. Tell us a little about your next release Dirty Air.
'Dirty Air' is the third full novel in the 'The Razzman Files' series, starring PI Tony Razzolito. It is the fourth book overall, counting the short story collection.
First off, let me explain where the title, 'Dirty Air' comes from. It's a racing term which is used to explain when the turbulent air currents caused by a fast-moving car (usually the lead car in a race) can compromise the aerodynamics of the car following behind, causing it to lose control. Essentially, it is the effect that air passing over the top of the lead car has on the car behind it.
A question authors are often asked is… Where do your ideas come from? What inspired you to write that book? Well, in the case of where the idea for writing a story of murder in the world of NASCAR and street racing came from, inspiration hit when I came across the term, Dirty Air, while researching something totally unrelated on line. I had actually already started another storyline for the third book which I was building around a minor league baseball team and an old mob guy who disappeared years ago after turning informant. I was looking up some information for this, when I came across the Dirty Air definition. I can't even explain it, but the plot of the NASCAR story just came into my head and started to write itself. I immediately changed gears, shelved the other idea and started over. So in this case, the story was inspired by and built around the title, rather than writing the book and then trying to figure out what to call it.
The story mixes the world of NASCAR (National Association for Stock Car Auto Racing) with the world of illegal street racing. Tony's PI firm becomes involved when a young, up and coming NASCAR race car driver is murdered during Speed Street, which is a 3-day festival that takes place in Charlotte before the Memorial Day weekend race event.
The driver's widow employs Tony and his partner, Scott to find out why and who killed her husband. She needs the service and discretion of a private detective agency because she's afraid that the investigation will uncover secrets she doesn't want the police, their fans, or the media to find out about—namely that her husband was moonlighting as an illegal street racer. She's certain that is why he was murdered and needs Tony to prove it, yet keep her husband's reputation from being ruined in the process. A juggling act that Tony and his team are not sure they can or should worry about while trying to find the killer.
Stock car racing is not in Tony's wheelhouse, but luckily for him, his partner is a big fan. Between the two of them, and with a little help from Vinnie, a locally connected hood wannabe, they dig deep into both worlds, uncovering that there's still a big link between the two worlds, going all the way back to NASCAR's moonshine running roots.
Within the main plot, I try to blend enough of the central character's back story that if you've not read any of the other books, you still get a good idea of what makes them tick. For instance: In the short story collection, 'The Judge' which is the third story, I began a story arc where we find out that Scott's father is sick and he goes back home to be with him. In 'Deadly Passion', we learn more about that situation and about Scott's relationship with his father. In 'Dirty Air' I continue that arc. It's the same with Tony. From the first book, through the short stories, the second book, and now into the third, we get to see how he's grown from a self-centered person into a man who can handle his chosen profession and a mature adult relationship. Not always perfectly, but with all the flaws, which (hopefully) makes you appreciate the progression of character building and development throughout the series. That being said, it's important that the books can be read out of order and not lose anything or feel like the reader missed something just because they discovered the series with book three. But it still needs to be balanced just right to encourage the reader to like it well enough to want to go back to the beginning and catch up.
As I am the only one I answer to regarding when I release my books, I want to make certain that I've got this one buttoned up right. I live in the middle of NASCAR country, so it's important to get the details perfect. That being said, I had hoped to release it at the end of October. Some personal life stuff derailed me and I am now looking at an end of December or a January release date, still to be determined. But rest assured, no longer than that!
5. How has your main character evolved as more books have been added to the series?
Tony Razzolito was an out-of-work retail appliance salesman. The first book, 'Dead is Forever', introduces Tony as a lazy, self-centered, borderline ass, not trying real hard to find a job. The store he was working at went out of business and he felt it was an excuse to try his hand at something new. He wanted to be a private detective, but had no formal training to do so. That is, except for a TV gameshow where the contestants had to try to solve a fictional crime. He was obsessed with the show and felt that based on that, and that alone, he could be a pretty good PI. He gets his chance in a very unusual way—his wife is murdered and he and his best friend, who just happens to be a police homicide detective, work together on solving the murder. Through trial and error, and some self-reflection, he grows quite a bit during the course of the book. But in order to turn him into a viable PI that readers would care about, I relocated him from his hometown and advanced the timeline in book two, 'Deadly Passion', by about five years. Now he is a PI that knows his business and he and his partner, Scott McHenry, run a Private Investigation Agency in Charlotte, NC. So, to answer any questions a reader of book one might have after reading book two, I devised a short story trilogy that bridges the time gap and learning curve for Tony's advancement into the professional PI business. I encourage my readers to read 'The Razzman Chronicles: A Trio of Tony Razzolito PI Stories', to fill in any gaps in the series timeline. It's not absolutely necessary to read the short story collection as book one and two will stand on their own as a series, but I believe reading it in-between the two full length novels will make the overall series more enjoyable.
6. Which of your secondary characters is your favourite and why would your readers like them?
Wow! That's like asking me which of my children I like the best. But I am partial to the two homicide detectives that made their first appearance in the second Tony Razzolito book, 'Deadly Passion'. Detective John Cahill and Detective Lucy Havens are partners and have a great chemistry which has made their scenes very easy to write. The interaction between the two are reminiscent of the buddy cop relationships you see nowadays on TV or in the movies. I actually looked forward to writing the chapters where they appear. It also doesn't hurt that Cahill and Tony rub each other the wrong way. The interaction between the two men is a constant dick measuring contest, which also makes for a fun writing experience.
I liked writing about Cahill and Havens so much that they will definitely be in future Razzman books. I've also been kicking around an idea for a storyline that will feature them in their own series.
7. How do you ensure your books are ready for release?
My first draft writing process is fairly slow. I'm not one that can just write quickly and leave all the editing for later. I have a bad habit of editing as I go along. But once I've got the first draft completed, it makes the rest of the process go by a bit faster. I then send it out to my four trusted beta readers. All four are on the lookout for different things, and they give me their input and make suggestions. I then send each one's suggestions to another one of the four. This gives me a sort of cross-pollination effect. We keep the suggestions that we all agree on and throw out any where there is not a unanimous positive vibe. It's kind of like pushing it all through a funnel with a strainer where it all goes in the top, and the good stuff comes out the bottom leaving all the crap behind.
8. What was the last book you read and what lasting message did it leave?
Lately, I've been reading nothing but indie books. Most of them have left a lasting message or impression on me, mainly because a book written by an indie author seems to have been crafted with more passion than most traditionally published books. They're just good writing. I even made it the subject of a recent blogpost. I listed the last five books I'd read that left a lasting impression on me. In the interest of space, I will talk about one of them here and direct you and your readers to my blog to read what I would consider the true answer to this question. And since you are conducting this interview, I'm happy to say that your book, 'Broken Pieces of Tomorrow' was the first book I mentioned in that blogpost. Your book left an impression on me for a couple of reasons. It was obviously very personal to you, which made it more than just a woman's coming of age story. It was based on your coming of age story, and that made it special for your readers. I really could feel that you put your heart and soul into writing it. The message for me was that no matter what life throws at you, we all have the inner strength to persevere and have a successful outcome. It might not be the outcome we originally envisioned, but the path we all walk on has many twists and turns on it and quite often that path divides into two distinctly different directions—one that may be familiar yet destructive, and one that is unproven… unknown. Having the courage to choose the unfamiliar, taking you in that unknown direction can be scary. But if we believe in ourselves, we can and will find a satisfying life… and maybe even happiness. Anyway, that was the lasting message I took from your book.
9. Is there any aspect of the writer's life you least enjoy? Why?
You probably hear this quite often, but the promoting or advertising part is my least favorite part of the writer's life. I know it is very necessary if I want to sell any books, but it's a whole separate profession in and of itself.
Trying to balance a regular day job along with fitting in time to write, leaves nothing left to devote to promotion. So I have to carve a chunk out of my writing time just to promote and advertise my work. I'm getting better at fitting it all in, but I'd rather just create the work and leave the selling to someone else. But such is the life of an indie author.
10. If you were able to meet any author, alive or dead, who would you choose and why?
Hmm, well it would have to be Robert B. Parker. He was undoubtedly the biggest influence on why I write PI Detective novels. I discovered his Spenser, PI series during a dark time in my life. I was going through some serious marital difficulties, and reading was what kept my mind occupied during that period. I picked up "Promised Land', the fourth book in the series, on a whim. This was in the late '80s. The book was originally published in 1976. I loved it and went back to the first in the series and read the entire series in order up to that point, which was something like fifteen books. He wrote thirty-nine Spenser novels before he passed in 2010. When I decided that I wanted to write, I reread all of his books, and studied his style of writing. He was a mentor to me even though he obviously never knew that. I would like to meet him so that I could simply thank him
       11. Are you a planner or a pantser?
Total pantser! The only real planning I do is jotting a few notes at the bottom of the WIP word doc so that I can refer to them as I go along. But most of the time, the notes become obsolete since I really allow the characters to write the story. Although it can be a little bit of a pain when the characters take a left turn in the story's direction that I didn't see coming. That usually requires that I have to go back somewhere earlier in the text to insert a clue or add a passage so that the left turn makes sense. I never wait for a revision to change or add what's needed when that happens for fear that I'll forget or miss it later. It's worked for me so far, so I don't see myself changing the way I do things anytime soon.
       12. What's on your current to-do list?
Well, right now, it's finishing up 'Dirty Air'. Life pretty much got in the way these past few months, putting me behind schedule. The good thing? It's my own self-imposed deadline, so I have the luxury of re-evaluating and changing my release dates… within reason. I certainly don't want to put it off too far from my original date. Readers have short memories, even if they like your work. If they come back for more, and there's nothing next for them to go to, they move on and maybe never return.
Like I mentioned earlier – I'm also writing a story to be included in a short story anthology coming out next year.
If you would like to connect with Joe or buy any of his books then please follow him on any of the links listed below. Thank you for joining us and I hope to see you again soon!
In the meantime, Happy Reading, Happy Writing, Happy You.
Lots of love, Soulla x 
LINKS:
Twitter: @JoeCongelAuthor
Facebook: https://www.facebook.com/JoeCongelAuthor
LinkedIn: https://www.linkedin.com/in/joe-congel-b59b4419
Website: http://carternovels.com/author-joe-congel.html
Blog: https://joecongelfictionstories.blogspot.com
Amazon link to books: amazon.com/author/joecongel
Welcome!
This is one of my poems which was published on spillwords.com – where words matter – on May 19th, 2018. It's about that little word love which has the power to build us up, knock us down, have us sitting up in the clouds, or mooching around in our jim-jams all day unable to do anything!
I hope you enjoy it! 
Careless carefree love
Rose tinted giggles, memories
Discarded clothes
Tangled lace panties,
shocking pink bra
Your passion takes me
A surprise hot flame
Which wanton
Lays me bare
Flowing and perfum'd
Bed covers strewn
Pillows crumpled
Jealous love ravaging
Winking at me with burning intensity
Holding me hard, breathless
First disbelief
Heaven on earth is this
My balance evaporates
As I lay vulnerable, open
Your wild hunger grabs all of me
Your conviction wanting
Love, master over my secret
Trustless longing over and over
As gazing forth, our bodies on fire
You're inside melting me.
Thank you for joining me this week and if you'd like to read some more of my poetry my collection of 30 poems, Sunshine after Rain, is available as an ebook on Amazon. 
Until next time, enjoy the loving! 
I have recently had the absolute honour of being featured not once, but twice, on the wonderful site of contemporary romance author, Laura Ashwood.
So I thought I would give her a shout out here and to say if you're not familiar with her work and writing please take a look at her site and her social media platforms. She has been truly supportive of me and my writing recently and I just know that we will continue to collaborate and share our creative journeys as we move along this path side by side. It has been a blessing meeting her.
So please read on as I share her most recent post on me, an authorview, and I hope that you will also choose to keep her at the top of your list when you are next looking for a new read! (Her website and books are listed at the end of this post)
Authorview: Soulla Christodoulou
Today, I'm interviewing women's fiction author and poet, Soulla Christodoulou. Born in London to Greek Cypriot parents Soulla Christodoulou spent much of her childhood living carefree days full of family, school and friends. She was the first in her family to go to university and studied BA Hotel & Catering Management at Portsmouth University. Years later, after having a family of her own she studied again at Middlesex University and has a PGCE in Business Studies and an MA in Education.
Soulla is a Women's Fiction author and wrote her first novel Broken Pieces of Tomorrow over a few months while working full time in secondary education and is a mother of three boys. She is a compassionate and empathetic supporter of young people. Her passion for teaching continues through private tuition of English Language and Children's Creative Writing Classes.
Her writing has also connected her with a charity in California which she is very much involved in as a contributor of handwritten letters every month to support and give hope to women diagnosed with breast cancer. One of her letters will be featured in a book 'Dear Friend' out in September 2017.
When asked, she will tell you she has always, somewhere on a subconscious level, wanted to write and her life's experiences both personal and professional have played a huge part in bringing her to where she was always meant to be; writing books and drinking lots of cinnamon and clove tea!
She is the author of Broken Pieces of Tomorrow.
Georgia, a second generation Greek Cypriot woman, faces an uncertain future after her marriage breaks down leaving her with three young sons. Along the way, through tears and heartache, she pieces her life together after having lost herself for too long in motherhood and matrimony.
A journey of emotional and spiritual self-discovery, love lost and love found.
This is a collection of 30 poems inspired by old sayings and phrases.
Each poem either directly relates to the saying, includes words from the saying or tells a short story or conveys an idea relating to the phrase.
"I have covered a number of different themes and ideas including: hope, love, happiness, disappointment, beauty, struggle, resignation, joy and of course that most British of all things, the weather!" she says.
What can you tell me about the inspiration for Broken Pieces of Tomorrow?
The Inspiration for Broken Pieces of Tomorrow, though a fictional story with semi-biographical elements, came from my own experience of marriage break-up and the new path I had to carve out for myself as I created a new life for me and my three young boys. It was at times painful to write and I would sit in front of the laptop with tears streaming down my face; not a pretty sight!
However, looking back now, I needed to write the book; it was a story deep inside of me for a long time. Writing the book allowed me to look at things, albeit many years after the end of my 'Happy Ever After' with a calmer, stronger heart and allowed closure for me on so many
different levels. I am happy with the lessons the experience has taught me, not only about myself, but people and relationships and the strength of the human spirit. Going through it all and then writing the book was truly cathartic and I am grateful for that.
Tell me about the main character, Georgia. What do you love about her?
She is a good wife and mother who loves her husband, children and family and lives her life, to a degree, along the path of their expectations and withing her own belief of what being a good wife, mother and daughter should be; the values she has grown up with all her life.
She is quietly determined and I love the way she doesn't see what others see in her, which makes her even more lovable. She's capable, clever, determined, resilient and able to rebuild her life despite life's knock backs. She is funny and emotional, she exudes a quiet confidence and her positivism is infectious.She is an ordinary woman who creates a new life for herself and I love it that my readers have been inspired by her, motivated by her and driven by her.
You also write poetry, what inspired you to Write Sunshine After the Rain?
Aww, my poetry collection! I wrote the poems in the collection as a way to recharge! I decided to write poetry as a way of giving myself breathing space and thinking space between editing Broken Pieces of Tomorrow and writing The Summer Will Come. Writing poetry gives me an almost immediate result in that I can see a whole poem in front of me within an hour or so. There's something quite satisfying about writing something which you can read in its entirety after such a short space of time and writing poetry allows me to do this. It provides me with the opportunity to use a different level of creativity and helps me to use words and phrases in a totally new way. I love the challenge too of bringing in both rhythm and rhyme to my writing through the poems I write.The collection is inspired by old proverbs and sayings so that each poem is written around or about one of these and I have included poems inspired by the favourite sayings of a few people I have connected with across my social media.
Does your writing process for poetry differ from how you approach your fiction writing?
Writing poetry usually happens when I'm feeling an extreme emotion, usually love or hope or happiness, and can often also be inspired or prompted by a word or a sentence in a book I'm reading, a thought I have or even a line in a film I'm watching. The main difference too, between my fiction writing and writing poetry is that I tend to hand write my poetry in a notebook and then type it up. My fiction writing tends to be written straight off on a word doc and usually while I am sat at my dining room table which is where I have my "writing space".
What's one interesting thing you've come across in your research, and have you used it in one of your books (or do you plan to)?
I did a lot of research for my second novel
The Summer Will Come
and in the process I have been amazed at how much of my own home country's history I was not aware of before. Much of what I found was included within the fictionalised story although just as much was omitted too; I was very aware of not 'information dumping' on the reader! With my current Work In Progress (WP) I have been researching different types of Cerebral Palsy (CP) and in relation to my particular main character (MC) the impact it has had on him mentally, emotionally, physically and socially. Much of my research has come from face to face interviews with someone who has CP and he has been incredibly open and honest about his own experiences which has allowed me to build a realistic story, albeit fictional, around my two main MCs.
You mention in your bio that you started writing in 2015, what drew you to write and how has that whole process been for you, including the decision to self-publish?
I began writing on a serious level, with a view of writing a book, when I joined a Creative Writing Class and was given some fabulous feedback on my initial piece of writing. From there I wrote Broken Pieces of Tomorrow writing full-time as a teacher of Business Studies and a Deputy Director of Learning for the Sixth Form. Somehow having less time to write pushed me to use every single spare moment to sit in front of my lap top and get my words out.
My decision to self-publish came about for three main reasons; the first was to prove to myself that my book was worth reading, the second was to 'get the ball rolling' (I had 8 rejection letters, all standard) and the third was to free myself from Broken Pieces of Tomorrow so that I could immerse myself fully in my next book which I had already started planning in my head.
Self-publishing has so many big ticks next to it for me: the control over release dates and book cover design, the autonomy regarding making decisions, keeping more of the royalties, connecting with my readers the way I want to, getting involved in face-to-face events in my local community and of course being able to decide what works for me and what doesn't. The gap between self-publishing and traditional publishing may not be narrowing but I believe the option to self-publish is a good thing, it's shaken the industry up a bit and I believe it needs to be brought up to date! I read somewhere that the first chapter of a famous book was sent to an agent and a standard rejection letter was received back; hundreds of now very successful authors have been rejected again and again and likewise many have self-published. More and more readers are looking for new authors and are choosing to connect with them across so many different platforms; I'm ready!
What does your writing process look like for your novels, are you an outliner or a pantser?
With my latest novel, book 3, I'm actually a confuddled tangle of both! I planned out most of my first novel with chapter summaries and a running time line and did something similar with The Summer Will Come. But somehow with this latest WIP I have allowed my imagination, and my characters, to lead me. The research I have carried out and especially so the information I have gleaned from a number of personal interviews with a wonderful man I initially met through social media, has also shaped and pushed my story in an unanticipated direction.
What are your future writing plans? Any books in the works?
I've briefly mentioned the research relating to my current WIP which is in the first phase of editing right now. It's a story about a friendship which begins across Twitter, between a married man with CP and a woman, which evolves into an illicit relationship. It explores relationships and why some people stay in relationships which are not rewarding and how relationships can be manipulative and controlling.
Do you listen to music when you write?
Not often, but when I do it's because I'm struggling with the writing and my energy has dipped; so it's full on loud dance music which I listen to, or should I say dance to, in order to bring me back into that high energy mode again. I absolutely love dancing, it doesn't matter how tired I am, blast up a tune and I come alive!
What do you do in your free time when you aren't writing?
I work hard and I play harder! I work as a part-time private tutor in a small tuition school where I teach English and Creative Writing. I also offer editing services to writers, students and business people including ghost blogging and other general writing support services. I am working on a long-term project at the moment; editing and rewriting a children's fantasy novel and I am thoroughly enjoying the process. The author already has a publisher for her work and so it's a very exciting project to be involved in. I enjoy editing manuscripts different to my own writing as it gives me another perspective to focus on when I'm not working on my own writing. I find editing therapeutic; a chance to add the magic and wrap the novel up in pretty paper and ribbon; editing is the finishing touch to any novel and is a must have part of the process if you're taking your writing seriously. Having your friend read the book is not enough.
The rest of my time is filled with running my home, spending time with my three young adult sons and enjoying time with my family. I am lucky to have my sisters and my parents as well as cousins close by and being part of a big Greek Cypriot family means often meeting up for one celebration or another.
I enjoy reading, exploring new places, both in the UK and abroad, going for walks, visiting libraries and historic houses, eating out and dancing the night away.
What's your favorite food?
Ha! That's a near impossible question to answer as I'm a real foodie so it's easier for me to answer by saying I don't like shellfish!
Tell us something about yourself your readers don't know.
I took belly dancing lessons when I was in my late thirties and can belly-dance with the best of them; I even have a jingly-coin skirt! My friends and family often drag me up to dance with the entertainment in Greek Clubs and restaurants and I absolutely love everything about belly-dancing, the music, the costumes, the fun you can have with the moves. Everyone should give it a go!
What advice would you give to your younger self?
You're good enough and love yourself more.
Is there anything else you would like to add that I haven't included?
I'd just like to thank you most sincerely for taking the time to put together this wonderful interview and I hope that I can reciprocate soon! I hope your readers enjoy reading it and I look forward to connecting with you all.
Laura's website is here and you can connect with her across her social media links (on her website) as well as buy her books which I have listed below.
Laura's two fabulous reads:
Ask any writer what makes their writing worthwhile and they won't say sales (although sales , of course make a difference) they will likely say reviews.
Reviews for me are hugely rewarding to read and often make my day as I read the thoughts on my writing, the impact it has had or the difference it has made to someone's understanding about themselves or something new. Recently I had two fabulous reviews on The Summer Will Come which I wanted to share with you. Both readers have given the book 5 stars on Amazon.co.uk and Amazon.com and I am absolutely thrilled…this is what makes me keep on writing!
So my first thanks go to J. Crane for leaving this review:
"This was the first book I'd read by this author and I was captivated from the very beginning. It was so beautifully written – I was swept away to the island heat of Cyprus in the 1950's at the beginning and then to the grey, damp streets of London by the end. This is a heartfelt, tender story about how history has the power to shape the human experience and how world events can affect the most ordinary of lives. It's about family, loyalty and having the strength and courage to start a new life, far removed from what you know. I stayed up until 1 in the morning to finish this book and it was definitely time well spent. I loved it and look forward to reading more from Soulla Christodoulou in the future."
My second thanks go to Allison Garcia who said this:
"Masterfully written. My senses were awakened by the beautiful imagery of Cyprus and the mouth-watering food descriptions. I loved how it was a slow burn…wondering how the families might connect. Also, as I am not familiar with Cypriot history, it served as a very intimate portrayal of the beginning of their fight for independence from English rule. I also really enjoyed seeing how they adjusted to immigrating to England. Overall, I loved the story and didn't want it to end. Beautiful job!!!!!"
Thank you to each and every one of you for buying, reading and leaving a review. Reviews make a huge difference to the book's visibility on Amazon and so even a star rating and a single word like Brilliant or Amazing counts as a review. So if you're not sure what to write just KISS – Keep IT Super Simple!!!
So mwah from me and thank you for reading and for coming back each week to read my blog too. You're my shining stars!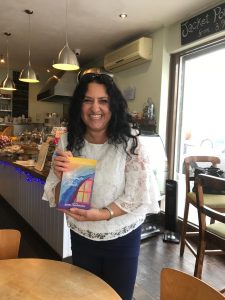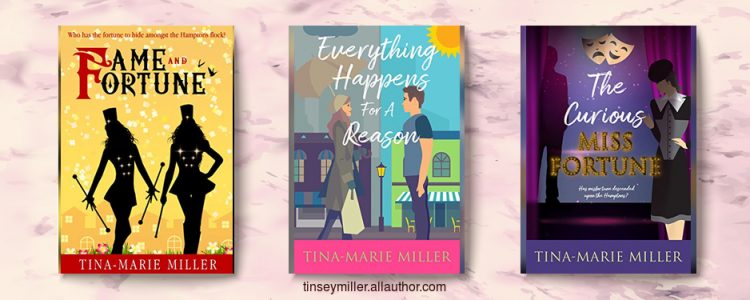 Welcome to this week's A Cup of Conversation with the wonderfully talented author Tina-Marie Miller. I first came across her writing when I read Everything Happens for A Reason back in October 2017 and since then we have become frequent tweeters supporting each other and sharing our writing journey. Tina-Marie is set to release her next book Fame and Fortune in a few days and so this is a super exciting time to have her join us. So let's see what she has to say about reading, writing and everything in between!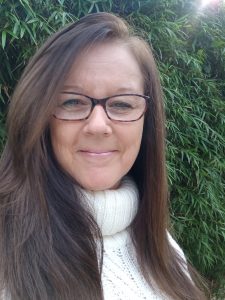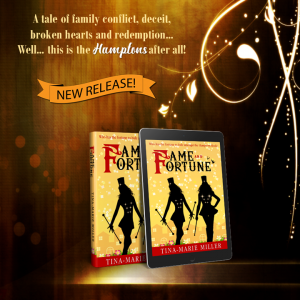 1. When did you start writing creatively?
As a child, if I wasn't daydreaming I was busy creating stories or making up songs. Instead of cards I used to create mini books for family birthdays. I'd draw cartoons depicting vignettes from our family life – which was never dull! I began writing full time about nine years ago. I started several books – which are yet to be completed – before concentrating on my debut novel, Everything Happens For A Reason.
2. You were brought up in the historic village of Sutton Courtenay, near Abingdon in Oxfordshire. Can you tell us how this has influenced your writing.
I was blessed to have been born in this beautiful, picturesque village which has hugely influenced my work.
As a child, I used to spend a lot of time at All Saints Church which sits on the edge of the village green and is the influence behind the creation of St. Michael's Church in my books.
I had an amazing childhood growing up in such glorious surroundings and relished exploring every aspect of village life with my friends. Long, hot summers were spent down by the river or walking through green, leafy lanes that lead onto one of the two Brookes that can be found in the village. We'd share a picnic, or various treats that we'd snaffled from our homes and sit with our bare feet in the water, trying to catch tadpoles in empty glass jam-jars. And in later years, when I took my own children to all these favoured spots, I'd sit daydreaming whilst they played happily nearby, conjuring up some of the stories that I've woven into The Hamptons series.
3. What was the last book you read and what lasting message did it leave?
The last book I read was The Soul Keeper by Bibiana Krall. She has the ability to weave a magical supernatural tale and her latest short story is exceptional.
The story is set in the late 60s 'Summer of Love' era. It's a haunting tale that will leave you gasping with a cleverly crafted ending.
The lasting message for me? Don't mess with things you don't understand!
4. I'm quoting now, "you enjoy nothing more than curling up with a good book and a cup of tea, and losing yourself in tales of love, life and laughter." What does this actually look like?
When I want to read, I take myself to the corner of the dining room where my reading chair is situated. It is a huge, cosy swivel chair covered in bright pink fabric with a matching foot stool. There are several cushions – in varying shades of pink – which I snuggle into, akin to settling myself on a wonderful, soft fluffy cloud, before losing myself in a book.
5. Tell us a little about your imminent book release, Fame and Fortune.
Whilst we return to the light-heartedness of village life, Fame and Fortune explores the phenomenon of Ghosting – the practice of suddenly ending all contact with a person without explanation. I have attempted to tackle this serious issue from different perspectives.
We welcome back many favoured characters such as Diana Fortune who has become quite the celebrity. Diana puts the newly formed Fortunettes through their paces in preparation for the Cotswolds County Majorette of the Year competition – which of course comes with its challenges!
We are introduced to a few new characters too, including the glamorous Georgina Fame, a popular weight loss guru.
It's a tale of family conflict, deceit, broken hearts and redemption… Well… this is the Hamptons after all!
6. Are any of the characters in your novels based on yourself and/or your own experiences?
Absolutely; I write about what I know. I have been fortunate to have enjoyed a fabulous career so far where I have met an abundance of wonderful people from all walks of life. Often the characters that I create are influenced by more than one person.
7. Which of your characters is your favourite and why would your readers like them?
One of my favourite characters is Rita Denby. She's a nosey, busybody who likes to have a finger in every pie. In my forthcoming release, Fame and Fortune we see a completely different side to Rita and I think my readers will warm to her immensely.
8. How do you organise your writing process and how do you prepare your books for release?
I tend to write between the hours of 10 – 4 during the week and afternoons/early evening at weekends. I have my own office in the quietest room of the house. I try and keep social media activity to first thing in the morning / last thing in the day. I found that this works much better for me and that I don't get as easily distracted throughout the day!
When I get to the proof reading/editing process I tend to spend as much time as possible polishing my work before sending it to my editor. Once I send it off I usually then concentrate on getting the cover artwork designed and take time to think about marketing activities for the new book as well as ideas for refreshing the marketing for my others.
9. Is there any aspect of the writer's life you least enjoy? Why?
No. Not at all. I love every single moment and am blessed to be on this journey doing what I truly love – each and every day!
10. If you were able to meet any author, alive or dead, who would you choose and why?
If you take a look at my bookcase, there is one author who stands out far amongst the rest because I have every one of his books – and this may surprise you.
I would love to meet Paul McKenna, the UK's most successful non-fiction author.
I first came across Paul when he worked as a presenter on Capital Radio – my favoured station at the time – and later when he presented The Hypnotic World of Paul McKenna. Through his studies, he not only mastered hypnotism but also neuro-linguistic programming and has helped a wealth of people overcome some of the most challenging problems.
       11. Are you a planner or a pantser? 
I am a planner! I create a storyboard for each book and develop the characters before I begin writing. For my series, The Hamptons, I have created a whole fictional county! I have a map of Hampton Waters and Hampton Ash showing where each of my character's live that I continually refer to. I create extensive notes that detail the plot and story outline so that by the time I begin writing I am completely focused. However, with each of my books thus far, there are some storylines that have just naturally developed – and no amount of planning can prepare for those!
       12. What's on your current to-do list?
Create an audio version of Everything Happens For A Reason.
Record a vlog for The Curious Miss Fortune.
Prepare for the release of Fame and Fortune.
Carry on with Book 4!
Thank you dear Soulla for giving me the opportunity to feature on your blog. Sending you much love and hugs xoxo
Thank you Tina-Marie too for sharing your world of writing with us and I wish you a path filled with Fame and Fortune as you release your next novel on 31st October 2018. Thank you too my dear readers for joining us and see you again next week. Until then, Keep smiling, keep shining x 
Tina-Marie's Links:
Twitter: @tinseymiller
Instagram: tinseymiller
Facebook: tinseymiller
LinkedIn:
Website: www.tinamariemiller.co.uk
Blog: http://www.tinamariemiller.co.uk/blog.aspx
Amazon link to books: https://amzn.to/2Cy3aqm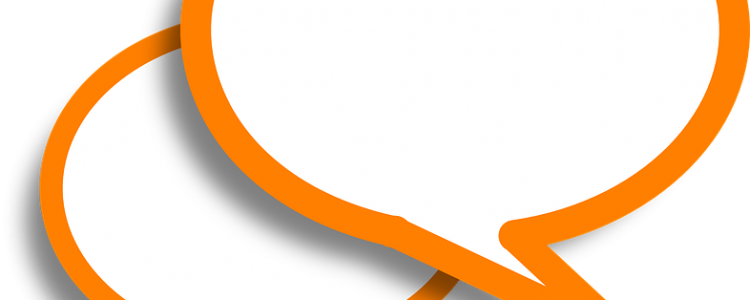 Welcome to Part 12 of my increasingly popular blog series which looks at the inspiration different creatives have gleaned from their favourite quote.This week Marie Webdale, from Marie's Book Boutique, an avid reader, book reviewer and book blogger has joined me and I'm truly delighted. Marie recently reviewed both my books, Broken Pieces of Tomorrow and The Summer Will Come (click on the book title to read her review) and I found her depth of coverage and connection with each story a true indication of her love of reading and her love of books. So let's see where her passion comes from…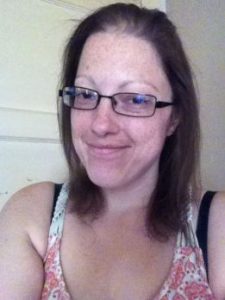 Marie Webdale
My favourite writing quote and how it inspired me:
'You can, you should , and if you're brave enough to start, you will.'
Stephen King
This quote is so true! I think it's inspired me to just write in general; whether it's a blog post, a poem or writing more for my current writing project. And to just keep writing!!!
How the quote got you into writing, helped develop my writing style or attitude:
It's definitely helping me to learn to believe in myself and what I write a bit more. Notice I say learning, because I'm still trying to master it!
What I am writing at the moment/working on:
Well, I write blog posts about bookish things and share my reviews on books I've read. I am working on a romantic comedy, that I've been writing for quite a while on and off, due to suffering from writer's block. But I'm slowly getting my mojo back, which has definitely been helped by my blogging.
A word of thanks…I just want to say thank you to Soulla for asking me to take part. It's been a joy to do!
I love how this series has connected so many different people from writers to screenwriters, from artists to singers and bloggers to book reviewers.Thank you too Marie for taking part and I wish you all the best with your writing and may your enjoyment of reading long continue!
Until next time, let your creativity shine through whatever it is you are doing! Love Soulla xxx
If you would like to connect with Marie here are her main social media and website links:
mariesbookboutique.wordpress.com
www.instagram.com/mariesbookboutique
www.goodreads.com/mariesbookboutique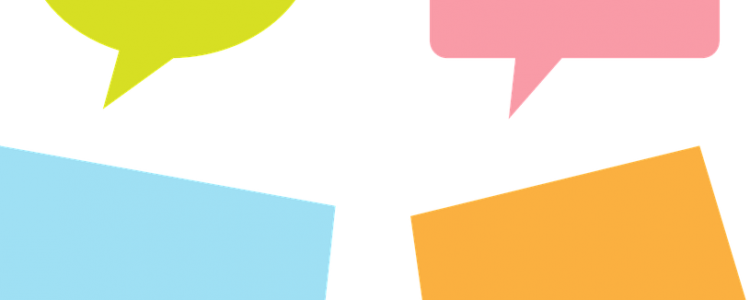 A warm welcome to this week's guest post from Jess B. Moore and Gaebrielle Wieck who share their inspirational writing quotes with us as well as the impact it has had on their writing. Wonderful to be able to collaborate with them both and I hope you enjoy reading! Let inspiration flow…
Jess B. Moore
My favourite writing quote and how it inspired me:
"You own everything that happened to you. Tell your stories. If people wanted you to write warmly about them,they should have behaved better."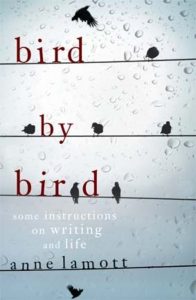 ― Anne Lamott,
Bird by Bird: Some Instructions on Writing and Life 
How the quote got you into writing, helped me develop my writing style or attitude:
The first book on writing I read was Anne Lamott's Bird by Bird.  It was recommended by a friend while I was struggling with staying motivated, and not sure I could really "be" a writer.  I devoured the book!!  It's full of wonderful advice and definitely helps you feel like you can be a writer if you want to be a writer.  You have to love a "you can do it" book.  But the single portion that stood out the strongest for me – one I keep as the background on my cell phone – is the above.  Sometimes we need permission to tell our own stories, and this has been pivotal for me.  My first book, although fiction, was strongly influenced by circumstances in my own life, and it took a great deal of courage for me to share it with the world. I'm finding it easier as I go, but still occasionally remind myself that these are my stories, and I get to tell them.
What are you writing at the moment/working on?
I'm working on The Worth of a Penny – the sequel to my debut, The Guilt of a Sparrow, which came out in July.  I've been splitting my time between two series which are both set in the same town, and have some cross over.  The first book in the other series, Fierce Grace, is out November 2, with the follow up, Saving Grace hopefully to be out end of 2019.  With Fierce Grace in the works, I've been doing final edits, giving input on cover design, writing my acknowledgements, and concentrating on promotion.  Meanwhile, writing at a steady pace to complete The Worth of a Penny by the end of the year – at which point I turn it in to my publisher, and let them begin their work on it.  Whew.  Work as an author is more complex than writing the stories, but it's been a fun learning experience, and I'm loving it.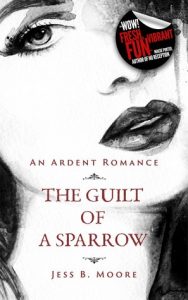 Social Media Links:
Facebook: https://www.facebook.com/authorjessb
Instagram: https://www.instagram.com/authorjessb/
Twitter: https://twitter.com/authorjessb
Bookbub:  https://www.bookbub.com/profile/jess-b-moore
Goodreads:  https://www.goodreads.com/author/show/17931574.Jess_B_Moore  
Gaebrielle Wieck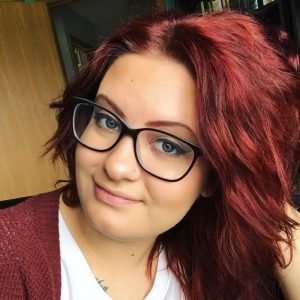 My favourite writing quote and how it inspired me:
 I have two actually that have really stuck with me.
Sic Parvis Magna, which in Latin means: "Greatness from small beginnings."
This is more of a general quote than specifically just writing but I interpret it towards my journey as a writer/author. This is, no shame, from one of my favorite video game franchises: Uncharted. Once I had heard it, it had ignited that love of adventure and the small beginnings that start before the event that could very well change your life. Hopefully for the better of course.
"Never give up on something that you can't go a day without thinking about." 
I never found out who said the quote but I want to shake their hand. This is something I kept saying to myself over and over again. My love for writing and my dream of becoming an author was something I had always dreamed about. Any other job or career choice was, in my mind, a hindrance. I wanted nothing more than to be a writer. It was difficult because I always had to choose between what was practical and what called to my soul. It's something I think about almost constantly, and so I knew I had to just go for it.
How the quote get me into writing, helped me to develop my writing style or attitude:
The quotes definitely helped me as far as kicking my butt into gear. It ignited and continues to reignite the passion in me everyday, and I truly feel like I plugged my passion and soul into each story I write. I don't like to write what's hot or popular at the moment. I like to write what my heart is telling me to write.
What I am writing at the moment/working on:
I am currently working on the first draft in the second book in my 'Skorravik Trilogy: Forbidden Guides.' 'To No End' is the first book in the trilogy. I am also in the process of writing up the outline for my dark fantasy novel and a children's book. I am kind of an overachiever when it comes to writing and I have to remind myself, finish what I start first. Don't bite off more than you can chew.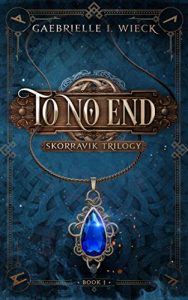 'To No End' is about a girl that goes back in time to save her father. She is sent back and time and involuntarily thrown into a war driven by a villainous woman that she had no idea she, herself, would ever be apart of.
'Forbidden Guides,' without giving too much away, is a continuation of the girls story. They must travel to a place that could have the answer to defeat the villainous woman, but not everything or everyone is as they seem.
Dark fantasy and children's book is still a surprise.
Social Media Links:
https://www.facebook.com/authorgabbiewieck/ 
http://www.Instagram.com/authorgabbiewieck18/ 
'To No End' is available on my author website or through Amazon.
To No End (Skorravik Trilogy) (Volume 1) To No End (Skorravik Trilogy) (Volume 1) 
To No End (Skorravik Trilogy) (Volume 1)

Alyx, a young girl who never thought that she would have to face anything more difficult than getting into college without an assault charge, is now faced with her father in the hospital slowly dying before her eyes, not knowing that the cause is an
Author website:
| | | |
| --- | --- | --- |
| | Home | Gaebrielle Wieck Books | |
Thank you for your wonderful contributions Jess and Gaebrielle – truly inspirational and I hope that you, my readers, enjoyed this week's post.
Until next week, Happy reading, Happy writing, Be inspired!
Soulla x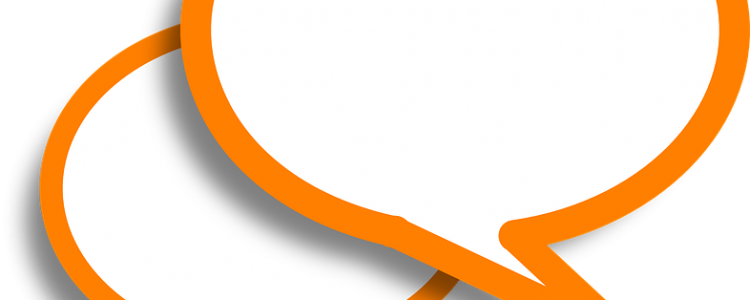 Hello and welcome to this week's guest post in this fabulous series where we are joined by Elan Durham who is a screenwriter, editor, traveller, and former university professor. She has written a number of mixed genre screenplays and a novel, Borrowed Light, for which she is currently seeking representation by someone keen on great writing. Her journey is a fascinating one and I hope you will choose to connect with her via her social media and website links.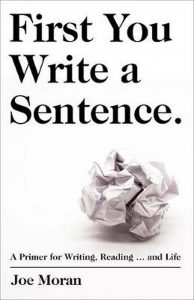 ELAN DURHAM
My favourite writing quote and how it inspired me and helped me to develop my writing:
"If a writer's sentences have enough life and interest in them – with "every step an arrival", as Rainer Maria Rilke put it – they will hold the reader and move the writing along. The writing finds a hidden unity that has no need of the mucilage of linking phrases. Each sentence is like a tidal island that looks cut off until, at low tide, a causeway to the mainland appears."
— 'How to write the perfect sentence' The Guardian Books online, Sept 21, 20018. Excerpted from Joe Moran's First You Write a Sentence: The Elements of Reading, Writing … and Life (Viking)
Link: How to write the perfect sentence by Joe Moran
Joe Moran's Guardian essay didn't say anything I hadn't considered at some point during my formal education as a writer, but the development of the author's thoughts led to a realization. An old chestnut in Creative Writing courses states: the word is the basic unit of the poem, the sentence is the basic unit of the short story, and the chapter forms the basis for a novel. This instruction is one of the first simplifications in what amounts to decades of practice of our craft, and it seems poor schemata for training minds to think about writing. Word, sentence, chapter, novel . . . Sound, form, meaning, sense; juxtapose them how you will, but you will need sentences and well-made ones to start. A poem may pack more meaning in fourteen lines than a bestselling novel, and a short story or play may prove as evocative as The Illiad and The Odyssey thousands of years after they were first inscribed on clay. And when you open a book to a sentence, and feel a sense of originality, wonderment, and delight, you have likely entered into an achievement that also lives in the communal minds of others for all time.
"And so we beat on, boats against the current, borne back
ceaselessly into the past."
Writing may be a lonely occupation. However, Joe Moran's essay made me feel less alone in my daily obsessions and fixations on sentences. I am continually flipping sentence structures, rearranging the order of sentences, or taking away adjectives or adverbs, and asking a sentence to sit on the page in all its five-word glory and tell a story by itself.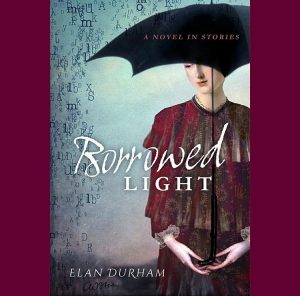 What I am currently writing/working on:
I am writing and editing a novel, Borrowed Light: A Novel in Stories. Borrowed Light traces moments in the life of my narrator in twelve story-chapters to explore American mythology and hopefully place Jean Turner in the tradition of female literary survivors. I am also fine-tuning a 140-page screenplay, 'Adventures in Paradise' that offers half of its roles to women, based on the 2011 Hackgate media scandal in London. My other mixed-genre screenplays mostly set in Great Britain are needing much more attention from me.
 Huge thanks to Elan for her wonderful contribution…I will certainly be looking through and reading Moran's writing book…and thank you too for joining us. Please feel free to connect with Elan on any of her links below and happy reading, happy writing…may you continue to be inspired! 
With much love, Soulla x 
Social Media links:
@europabridge1
Contact Elan Durham: europabridge1@gmail.com
Quote in italics from The Great Gatsby, F. Scott Fitzgerald, 1925, Scribner.