Welcome to this week's A Cup of Conversation with children's writer Elisa Gianoncelli who has been writing for over 20 years and is super excited about getting her books on the market very soon! I met Elisa through my work as both a private tutor and editor of her books and her passion and enthusiasm for writing surpasses any I have come across before…with her resilience and determination she is an author to look out for!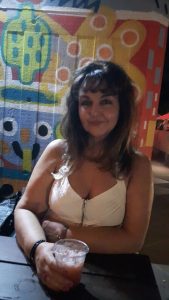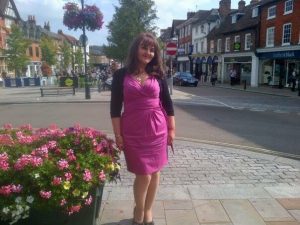 1. When did you start writing creatively?
About twenty-one years ago. My dad got ill and so I started writing my novel Tredicino for him and it would be the only thing to make him smile during that painful time and then I began to write the 'Me, You and…' stories. I switched from one to the other intermittently which kept my writing juices flowing.
2. Which author has most influenced your own writing style?
I would say Roald Dahl with The Frankie book series and I think his zaniness is injected into my stories. JK Rowling's success, however, in her approach to a book series made me look at my novel Tredicino in a different way and because of the word count I have decided to serialise it. I can also say Enid Blyton influenced my writing as I wanted to introduce a varied vocabulary dealing with adventurous situations. For example, the country links with Britain, Ireland and Italy give a taste of the culture of different places increasing their general knowledge as Enid Blyton did in her books too.
3. Many writers dream of having an agent/publisher are you going to pursue this traditional route to market or have you published independently?
Yes, definitely. I think to get my books to a wider audience I would need the expertise and knowledge of the market that an agent and/or publisher will be able to afford me. I have made some of my books available as e-books on KDP but I am still hopeful to work with an expert in the field of children's books so that all the series can be made available.
4. How did youchoose the title of your latest book or book series?
For Tredicino I used the name my dad used in his stories to me as in Italian this means the thirteenth child and this is what this child got called because his parents could not be bothered to give him a name and he was the thirteenth child in his family.
I came up with the name Frankie because that was my nephew's shortened name from Francesco and I thought it suited my little adventurer.
'The Me, You and…'series came along because of my love of the world around us and the signs of danger that were emerging in how people were treating it for example, pollution,
plastic in the oceans and poaching of animals. So I felt as a tribute to animals who I love I could get across to children the amazing aspects of the elements and via the activity we explore these issues further.
As I was writing this series I became very involved in mindfulness and decided to apply this to the children I teach and their learning and so restructured my books to have a mindful approach.
5. Of all your books, who is your favourite character and why?
Tredicino is my favourite character because he's got super powers, he'd been brought up by awful parents yet rises above all the things going against him. By the time he was born his parents couldn't even be bothered to give him a name hence he is called the 13th child and has an awful existence until his grandma comes and lives with the family and he is destined to grow and flourish and become important. It's a story of fighting back and finding yourself in a world that isn't always kind.
6. Your children's books are very colourful; who created your artwork? 
I've had a number of artists work with me. David Ivory illustrated the Frankie books; he was an art school teacher where I used to take my son and then I got in-house support, from those who had creative talents and worked within my school although I have the copyright to all my artwork and I have also done some of the illustrations myself as art was one of my A Levels and has always been a hobby alongside my writing.
7. What are you working on at the moment/what's next?
Presently I'm working on my novel because it has been re-born and re-modelled; due to many personal experiences I've had to put it down and have gone back to it with fresh eyes and working on edits with Soulla. I've told myself this is the last time I'm going back to it since my son reviewed it for me too and made enormous enhancing changes which took it to being more of a universal book for boys and girls.
I'm also working on my educational books; 'Everything you need to know for the 11+ exam in English and Verbal Reasoning and how to pass it.'
8. Where do you write and do you have a writing routine?
I write anywhere and everywhere but I am probably most productive and best at night, usually at the dining room table and sometimes in bed. I usually write at night…with my Tredicino novel I'm re-visiting the novel and developing the characters and adding more detail.
       9. What is your favourite go-to snack when writing?
I've gone through stages but popcorn was a favourite for a long time and chocolate but now I tend to have dates and dried fruit…lots of different fads and currently I nibble on cream crackers!
10. Is there any aspect of the writer's life you least enjoy and why?
I think it can be quite isolated and it can be quite a lonely experience and you do feel a lot of pressure; is it good enough? You always question yourself and wonder if you're doing this well enough and not fooling yourself…but I think that every writer will question their ability but I do find it good fun to get into my writing and the different characters.
11. Does your work as an educator inform your writing in any way? How?
Yes, if I hadn't been a teacher I would not have been able to do the activity books which support the 'Me, You and…' series. I need the wealth of knowledge my experience brings to produce these. It's helped me to choose the vocabulary that I think is essential for children to know.
12. What two things frustrate you most about the writing industry?
I think that literary agents are so difficult to get unless you're a published author and it seems like a catch 22 situation. I wonder whether all publishers really read manuscripts sent to them? I think that's one main thing for me. The second is that I think that those people who are published don't seem to support those of us who need that support to get a lucky break…I think it's kept closed and it's difficult to find a way in. I also think all this ghost-writing doesn't do any real authors a favour either. As a previous ghost writer I made a lot of money for someone else and this left me wanting to do it for myself.
     13. Are you a planner or a pantser?
I think I started off as a pantser and then I became a planner…the structure of the story is vital.
     14. What's on your current to-do list?
What's on your current to-do list?
To get a literary agent or publisher because of the nature of my books, they are not easy to sell on Amazon and I'm hoping to sort this out before I get my novel polished and edited with the right support and I want to get my name out there as a brand.
Links:
BOOKS:
https://www.amazon.co.uk/Kindle-Store-Elisa-Gianoncelli/s?ie=UTF8&page=1&rh=n%3A341677031%2Cp_27%3AElisa%20Gianoncelli
Hi! Welcome to this week's post. I often get asked how I think of writing the stories I write and more recently, what inspired me to write The Summer Will Come.
I've had many enriching experiences in my life which have opened my eyes to new things about myself, people and the world. But the seed which influenced the story The Summer Will Come came from somewhere deep within me. My mum recovered from an illness which lasted over three years and brought the very real concept of death and the fragility of life to me. Everything comes to an end and I began to question my life's purpose. What legacy would I leave behind once I was gone? How would people remember me? What is this life all about?
My Greek Cypriot roots and my sense of wonder and inquisitiveness of what came before filled my heart and my mind. What was life like before I was born, what experiences made my parents the people they are and ultimately have shaped me and the person I am today?
My pique didn't stop there and I began asking questions of my mum and dad, aunts and uncles, anyone who'd care to answer my barrage of questions; What brought you to England? Why did you leave Cyprus? I listened in awe at their recollections, their tales of escape, of heartache, of leaving behind their loving homeland, their hopes and dreams as their parents came to a foreign land with the intent of building a better life for their families. It was these stories and accounts, scribbled notes in my notebook, which formed the historical thread and the eventual story of plot twists and turns in The Summer Will Come.
In addition, I undertook hours of secondary research. I ploughed through many books, internet sites, photographs, and images.
My Instagram account connected me to the family of one of the EOKA heroes of the time; Evagoras Pallikarides. The family shared precious transcripts and notes and personal stories of the time and this history came alive as I read and imagined what it would have been like to live through the struggles of the time as a freedom fighter.
I have also been privileged enough to have connected with some incredible people to gain insight to their memories, thoughts, emotions and the impact that leaving their home country had on them. One key element repeated itself again and again and that was the determination, resilience, love and passion for traditions and culture that kept them going through their adversity and hardships.
The story revolves around two families, both Greek Cypriot living in different villages in Cyprus, one a small mountain village and another a coastal village in the south of the island. It is 1953; the year of Queen Elizabeth II's coronation and the start of what becomes a momentous period in the island's history; a time of turmoil, political conflict and slaughter of innocent people in the name of Enosis (unity with Greece) and freedom from British rule.
The reader is carried through their trials and the final push which forces them to leave their life, the only life they have ever known, to move to London, England. This is primarily a fiction novel set against some of the key moments in the history of Cyprus in the 1950s. It is a book of hope, new dreams, hardship, determination and overcoming adversity at a time when England, too was going through lots of changes.
The novel is written as a multi-point of view story – a mother and daughter from one family living in Kato Lefkara, and a father and son from the other family living in Ayios Tychonas; both villages are real villages in Cyprus.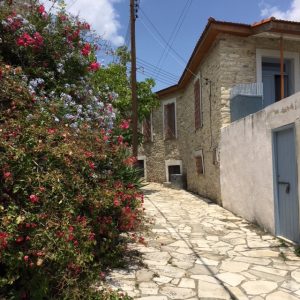 Elena, the daughter, and Christaki, the son, are the key main characters in the story. This helps to explore how the story events and situations are perceived by different generations and through both female and male voice allowing the reader to gain a more rounded experience of all that happens.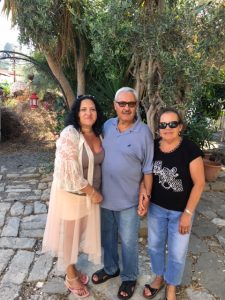 I have visited Cyprus many time over both as a teenager and an adult and I use the sights and smells of village life as I remember them, and as divulged to me through my research to draw the reader into the setting. I was lucky enough to visit Cyprus again earlier this month and with a fresh eye and a deep love in my heart I noticed different things. The stone oven, in which Christaki's mother bakes bread and cooks thefamily meals, is  still hidden in the far corner of the village home's courtyard in Ayios Tychonas. The church where the Queen's coronation is celebrated in Kato Lefkara still stands.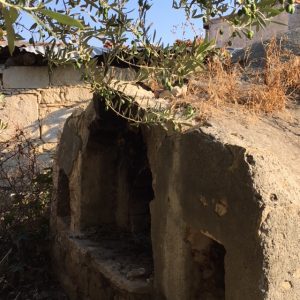 Publishing this book as brought something very special to the book shelves of all those readers interested in Greek Cypriot life and traditions and 1950s Cypriot and British history. Readers who enjoy strong characters, a well-paced plot with realistic yet amazing storytelling will want to read this book. I have cried, laughed and rejoiced with the characters in The Summer Will Come and I know that you will too!
One of the most recent reviews of the book says:
"An excellent read, a story rarely told in public, about what life was life for those Cypriots caught up in the crossfire of the Union with Greece campaign (EOKA) and the British Occupiers. Many who by the 1950s were increasingly impoverished and at the time terrorised by both sides. Shot at by both sides, caught up in bombings, not wanting the colonists in power, but not wanting the violence either. By 1958 the story moves to Britain as an increasing number of Cypriots move to England, in this case London.
Have you ever wondered what immigrants made of London in that period, coming from beautiful towns and villages to this smog ridden and dirty massive metropolis? But nothing is exaggerated here, our heroes suffer culture shock, family tribulations, but they also find new positives in the new life.
To say more would spoil the reading of a very good book, a book I couldn't put down and read in 3 nights."
If you'd like to read the book or read some more of the reviews it has received then please go to my Amazon author page here.
And until next time, take care and happy reading!
Soulla xxx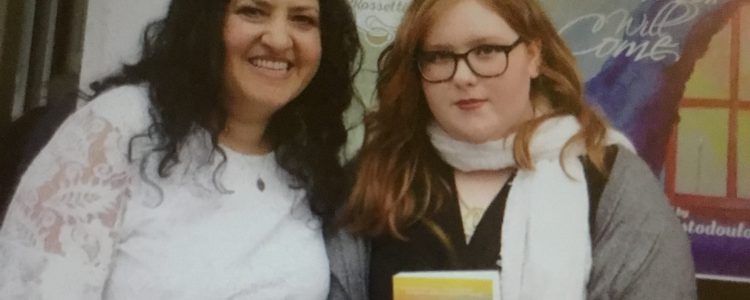 Welcome everyone! I am delighted Mya Glenister agreed to do this featured blog post! As a former teacher of Business Studies and Pastoral Leader in a local secondary school, I am a huge advocate of giving young people opportunities to learn, develop, enhance their skills and build resilience and confidence too.
After launching a competition via Instagram for artists to come up for book cover ideas for my two novels, I chose Mya Glenister's design out of six proposed designs sent to me as well as an original painting on canvas by another Athens-based student, Alexandros Sainidis.
This is her experience in her own words and I will be forever grateful to her for her dedication, mature approach and tireless edits to the final designs I used for Broken Pieces of Tomorrow and The Summer Will Come. This is Mya's story:
Hi, my name is Mya Glenister and I'm a 15-year-old from the United Kingdom. I designed the cover for Broken Pieces of Tomorrow and formatted the cover for The Summer Will Come. I met Soulla on Instagram after she had seen some of my work, and she messaged me and asked me if I wanted to take part in a competition to design her book cover. It was quite exciting for somebody to suggest something like this – I was, and still am, a very small artist and nobody had really noticed me or recognised my art before. Being selected and taking up an opportunity like this was both exciting and scary, but it was fun and I recognised it as being potentially important for my future too. I should also mention that Soulla contacted my mum and Okayed our working together as I am still a minor.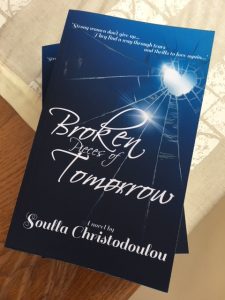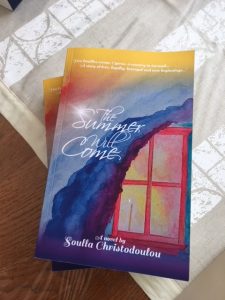 6 things I have learned through designing book covers (plus some tips)
1.      Art block is incredibly frustrating
Art block is when an artist has absolutely no ideas or inspiration. I think that designing a book cover is easier said than done. It is incredibly frustrating when you can't think of anything to put on the cover, particularly when there's a deadline. I've had art block plenty of times before, but when there's a deadline it gets a lot worse. To combat it, Soulla suggested that I use Google images to search words from the title of the book, and her summary of the story, to source a bank of images and ideas. Well, it worked, and that's where I got the idea of the crack for the cover of Broken Pieces of Tomorrow. The heart comes from the romance part of the story.
2.      Decisions
Deciding the fonts and colours was really difficult. I had to research a lot of things to set the mood of the story. With Broken Pieces of Tomorrow, I created the entire cover, so I had to research both fonts and a colour scheme. The light and dark blue background can connote the sadness that Georgia goes through as well as her strength as she goes on her journey to new beginnings. The white of the text and in the centre of the heart represents purity, hope and starting over. The use of these colours sets the tone of the book before the reader has even started reading it. Fonts can also draw readers in and set the tone of the book. Cursive and script fonts, like the ones I used on the Broken Pieces of Tomorrow cover, look very feminine and quite mature, which signifies that the book is a women's adult fiction. Also, be careful which fonts you choose. Choose ones which are on the public domain or are 100% free. These are completely free to use commercially, but you can pay for fonts if you want to. While you shouldn't judge a book by its cover, it's still important that you are able to set the general mood and idea of the story with the cover.
3.      Time management and Overworking
As a 14/15-year-old, it was difficult to be able to work on my studies, work on the covers, and have my own free time. I had to manage my time and it was pretty difficult. It did, however, help me have a better understanding of time management and helped to develop organisational skills and the importance of prioritising. Year 9 and 10 are extremely important years as a student, as this is where you learn most of what you'll need in year 11 for your exams, so there is significantly more homework than in year 7 and 8. As well as having studies and the cover, I had to have my own free time to relax and cool off – I learned that the hard way after I had overworked myself and caused issues with my mental health. Thanks to the experience of creating the cover, I understand better now that it's important to spread work over time and still have time to unwind, and I think that this'll help me through my adult years too.
4.      Time flies
Time is an extremely important factor when doing anything. I've already mentioned it once, and I'm going to mention it again. Time flies when you're doing something important. The time between Soulla requesting me in March 2017 and the book being released near Christmas of the same year felt extremely short. Understanding time is crucial if you're going to design a book cover, just as it goes quickly when you're working towards anything at all. I've already been told plenty of times that Year 11 goes very quickly when you're revising towards your exams – it's exactly the same with designing a book cover. I'm glad that I've had the opportunity to experience time's cruel flow, and it will help me with my exams and maybe even life in general.
5.      Motivation and Attention
Being motivated to do anything is difficult, especially when you're an easily distracted teenager. I found it difficult to stay focused on something for more than about half an hour to an hour (for example, while writing this post, I started Googling why milk curdles with acid). It's easy to divert your attention towards something else: that TV show you're halfway through watching and really want to finish, going out with your friends instead of doing something you need to do, or even sleeping for 'just five more minutes'. You'll sometimes even get distracted when you are really enjoying doing something. The best thing to do if you find yourself getting distracted is to remind yourself why you're doing what you're doing in the first place.. What is it all for? If you're revising for your GCSEs, it's so that you can pass and get a good job. If it's a book cover, it's so that the author's book can be released, and your art can be on display. Reminding yourself what it's for can improve your motivation and focus your attention.
6.      Pride
Pride is not a bad thing. If you've designed a book cover, it's good to have pride in your work. That's your art, and it's the first thing people see when they pick up the author's book. And you've got to be proud of it. You've put effort into it, and it's yours, not anybody else's. You have the bragging rights, so use them! It's not wrong to tell somebody what you've achieved. You, specifically, have been chosen to create it, so why not be proud of that? I am really proud of my work, and I have told a lot of people about my achievements and that's not a bad thing at all. You've got to hold your head up high and be proud of what you've achieved.
You can find me on social media:
Instagram.com/artful_ginger
Facebook.com/artfulsilver
Huge thanks Mya for this fabulously insightful discussion about your experience of designing my book covers. I wish you all the best in your creative career and in your upcoming Year 10 mocks too!
Thank you too for joining me again and I hope to see you again soon!
Keep smiling, keep shining, be you!
Soulla x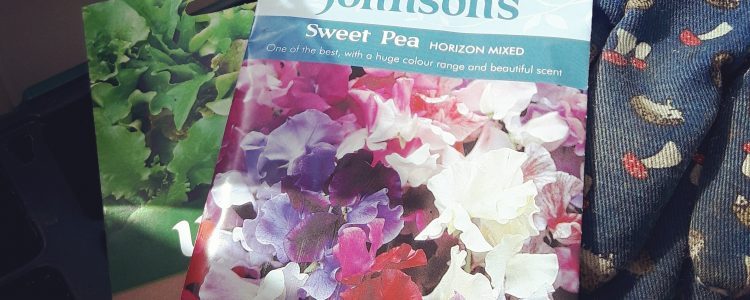 Summer is in the air and I hope that as you read through this week's A Cup of Conversation you will be truly transported to summer with Sunday Times BestSeller author Heidi Swain. In this wonderful interview she tells me how she loves to talk all things books and loves how supportive the writing community is. She also shares her love of the free flowing prose of authors Trisha Ashley and Milly Johnson and lots more. So welcome and I hope you enjoy this week's interview.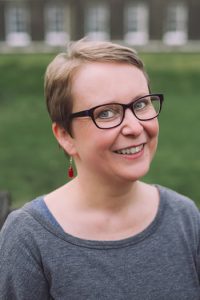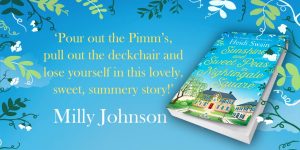 1. When did you start writing creatively?
I think I was around fifteen when I started to tentatively write for pleasure. It was a clandestine pastime and I wrote in pencil on lined A4 rather than in any of my pretty notebooks. I didn't want to ruin them!
2. You say you attended creative writing classes…what impact did the classes have on you as a writer?
The classes not only gave me the confidence to share my efforts, but also the opportunity to explore different writing styles and genres. The structure, routine and writing exercises (homework), helped me develop a committed writing routine and I was able to discover what I enjoyed writing and what I wanted to develop as well as what I didn't want to write.
3. Which author has most influenced your own writing style and how? 
That's an interesting question. I think to a certain extent every author you read has an influence. At school I enjoyed Dickens and his ability to capture the minutiae in great detail. Setting is incredibly important to me so perhaps he has influenced my desire to capture and set the scene. I also love the free flowing prose of Trisha Ashley and Milly Johnson, so they have also most likely played a part.
4. In your own words, you write "feel-good fiction with heart" – can you tell us more about your genre of writing.
I love to tell a story which has the ability to whisk the reader away. I don't just want them to meet and make friends with an interesting cast of characters, I want them to really feel that they are sitting in The Cherry Tree Café tucking into a cake or that they're collecting eggs at Cuckoo Cottage. In short, I want the person sitting down with one of my books to feel as though they've had a little getaway, even if it only lasts for as long as their lunch hour, holiday or coffee break.
5. What is your favourite reading genre?
I love to read the sort of books I write and I'm very fortunate that editors are always getting in touch to ask if they can send me a manuscript or three. It's the best job in the world!
6. How do you choose the title of your books? 
With great difficulty! Occasionally a fully formed title will land without too much searching, but it is a rare and much prized thing! It took my publishing team and I forever to decide on the title for my latest release, Sunshine and Sweet Peas in Nightingale Square. I'm very strict about including things in the title which will actually feature in the book, especially the Christmas ones. I often hear readers bemoaning the fact that the festive book they are reading, which has Christmas in the title, barely touches on the season.
7. Huge congratulations on your new release! Can you tell us a bit about it? 
My new book, which hit the shelves and e-readers yesterday, is called Sunshine and Sweet Peas in Nightingale Square. Set in Norwich, it tells the story of almost-divorced Kate who moves to the city with the intention of living a quiet life, but her neighbours have other plans. Kate is a Wynbridge girl so the town and some familiar faces do feature but ultimately the book is about friendship, new beginnings, gardening and finding new love.
       8. Where do you write and do you have a writing routine? 
That very much depends on where I am on the Book Writing Journey. As a rule, if I'm working on my laptop, I'll be perched at the end of the dining table but if I'm writing longhand that can happen anywhere. I love to write in the garden at this time of year, if it isn't too hot. If I'm writing a first draft or editing I tend to start early, around 6.30 am and write until lunchtime. Afternoons are for catching up on social media, writing blog posts, checking emails and thinking. That said, if I'm 'between books' it all goes awry. I'm pretty rubbish when I'm between projects and have a tendency to clear clutter, wash curtains, vacuum the cat, anything to keep me busy. I'm not great at sitting still, so it might just look like I'm scrubbing the bath but actually I'm creating characters and working through plot problems in my head! 
       9. How do you "build" your characters? 
All of the books I have written so far feature characters which pop up in someone else's tale. Quite often I'll introduce a character into the book I'm writing, someone who has a minor role, and before I know it they're off and running, clamouring for me to tell their story. I love it when that happens! To help me get to know them better I have a set of character questions which ask impertinent things such as 'it's ten o'clock on Saturday morning, what is your character doing?' or 'what's in their fridge and on their nightstand?' The answers can be most enlightening.            
       10. What steps do you take to ensure your book is ready for release? 
If the words are flowing a first draft (approx. 95,000 words) will take around 12 – 16 weeks to write. It is then sent to my agent and editor who will make suggestions for the second draft. After that there will be editing, proof reading and reading again before it is ready to be printed. Reading out loud really helps and switching between screen and paper is also helpful.
11. I know you like galaxy bars. What else is your go-to snack when writing? 
To tell you the truth, I don't really do snacks. I'll have a banana mid-morning but it doesn't get more exciting than that.
       12. Tell me about becoming a Sunday Times Bestseller, which is truly amazing and I'm sure the dream of so many writers. What does it mean and how does it                happen?
Basically, to become a Sunday Times Bestseller you have to sell a certain number of books to make the list. It was my ambition to see my name there, but I didn't expect it to happen quite so soon! When my 2017 Christmas title, Sleigh Rides and Silver Bells at the The Christmas Fair was released, I had high hopes that it would sell well, but receiving the phone call from my editor, Emma Capron, to tell me that it had jumped from number 13 one week to number 5 the next was phenomenal. For me, it was proof that readers really wanted to read my books.
       13. Do you enjoy face-to-face events?
I absolutely love face-to-face events! Social media is fabulous, but for me, nothing beats the opportunity to catch up with bloggers, chat with readers and meet other industry professionals face-to-face. I'm a sociable person so any chance to chat, especially about the business of books, is grabbed with both hands. Our tribe (as I like to call it), is wonderfully supportive and that includes publishers and other authors as well as bloggers and readers, so getting together is always a pleasure. I consider myself very lucky to be a part of it.
      14.What two things frustrate you the most about the writing industry and how would you change these?
I know I'm running the risk of sounding infuriatingly smug but (so far) I've had a wonderfully smooth run. I don't want to change anything. Ask me again next year!
      15.Can you share what's on your current "to-do" list right now?
Well, as I type this I'm between writing projects so it's a pretty varied list. Don't you just love lists? I have a daily one, another in my week to view diary, another on my phone and pointers on the wall calendar. Sorry, I digress. OK. The current list…
Prepare content for the Nightingale Square blog tour
Email my contact at BBC Radio Norfolk to request a publication day spot
Clear clutter in the sitting room – aka new novel thinking time
Water the sunflowers in the conservatory
Crikey, that's it! A quiet day!
Huge thanks to Heidi for sharing her writing life and her books and of course to you for reading! 
Until next time, Happy Writing, Happy Reading, Happy You! 
If you would like to keep in touch with Heidi or buy any of her books these are her links:
Twitter: https://twitter.com/Heidi_Swain
Instagram: https://www.instagram.com/heidi_swain/
Facebook: https://www.facebook.com/WriterHeidiJoSwain/
LinkedIn:
Website: http://heidiswain.co.uk/
Blog: http://heidiswain.blogspot.co.uk/?m=0
Amazon link to books: https://www.amazon.co.uk/Heidi-Swain/e/B00YNN3LDI/ref=sr_tc_2_0?qid=1525932987&sr=8-2-ent

This is the fabulous interview carried out for whisperingstories.com during my recent Book Blog Tour to promote the release of my second novel The Summer Will Come. I'm delighted to be sharing it with you here.
This week on 'The Writing Life of': I am thrilled to be interviewing author Soulla Christodoulou. Soulla will be sharing with us detail of her writing life, telling us all about her latest book 'The Summer Will Come', which was released on 7th March 2018, and answering a few fun questions too.
So without further ado I'll hand you over to Soulla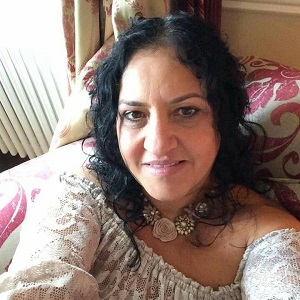 Born in London to Greek Cypriot parents Soulla Christodoulou spent much of her childhood living carefree days full of family, school and friends. She was the first in her family to go to university and studied BA Hotel & Catering Management at Portsmouth University. Years later, after having a family of her own she studied again at Middlesex University and has a PGCE in Business Studies and an MA in Education.
Soulla is a Fiction author and wrote her first novel Broken Pieces of Tomorrow over a few months while working full time in secondary education. She is a mother of three boys.
She is a compassionate and empathetic supporter of young people. Her passion for teaching continues through private tuition of English Language and Children's Creative Writing Classes as well as proof reading and other writing services.
Her writing has also connected her with a charity in California which she is very much involved in as a contributor of handwritten letters every month to support and give hope to women diagnosed with breast cancer. One of her letters is featured in a book 'Dear Friend', released on Amazon in September 2017.
When asked, she will tell you she has always, somewhere on a subconscious level, wanted to write and her life's experiences both personal and professional have played a huge part in bringing her to where she was always meant to be; writing books and drinking lots of cinnamon and clove tea!
She also has a poetry collection, Sunshine after Rain, published on Amazon and The Summer Will Come is her second novel. She is currently working on a third novel Trust is a Big Word about an on-line illicit relationship that develops between two people.
The Interview:
1) As a child what did you want to do when you grew up?
I longed to be a teacher growing up and would often play 'teachers' with my two sisters and brother and two local children. I'd collect scrap paper and ask my mum to sew them together on her sewing machine to make little books which they'd use to write in. I had a black board and an easel and would 'set' work for them to do. I was a strict teacher but in reality, when I trained as a teacher in my late thirties, I was 'school mum' to many of the students I taught and found I could never be as strict as I would have liked.
2) Who were your favourite childhood authors?
One of my earliest most favourite books was Cinderella which I read in the school library independently during reading time at Junior School. It was a great privilege and I was only allowed to do this because I was so competent in reading and didn't need the support of a teacher. Another favourite, which I still own, is a red leather bound copy of The Secret Garden with gold lettering on the front; a gift from my God-sister on my 13th birthday.
3) At what point in your life did you realise you wanted to be a writer?
In 2014 I had a particularly tough year with my mum's ongoing diagnosis of and treatment for cancer. I began to struggle with various changes and demands at work. I loved my job, I was teaching Business Studies at the time and I was a Deputy Head of Year for the Sixth Form, but I needed something to keep me buoyant outside of work and away from home.
It was during the Christmas holidays that I came across a local creative writing class and signed up as one of my New Year's Resolutions to do something for myself. It was one of the best decisions I ever made. The feedback I got on my writing encouraged me to pursue my writing.
4) How did you go about following that dream?
In truth, I wrote every day at every opportunity I had. I wrote Broken Pieces of Tomorrow within a few months and then spent a year revising, editing, proofreading, going over the plot, dialogue, till I was almost nauseous reading it.
I took the advice of my fellow writing buddies, my creative writing teacher and my beta readers. I listened and 'studied' and researched writing tips and creative writing sites to glean as much information to help me as possible. I slept, dreamt and lived 'writing'. It became my escape and my saviour.  I work every day to improve my writing and write the best that I possibly can. Writing for me is a journey of self-discovery, daily learning and encompassing personal change and making room for growth; emotionally, intellectually and spiritually.
5) What is your writing day like? Do you aim for a certain amount of pages or words before you stop for the day?
I don't put any pressure on myself at all.  If I really don't feel like writing, then I don't. This also avoids feeling guilty or struggling to get past writer's block which I hear many writers talking about. When I start writing and I see the word count adding up I then push myself to write another 200 words or to reach 3000, for example. Small steps, big achievements.
6) Did you ever consider writing under a pseudonym?
I considered writing under my maiden (and still might one day) but somehow got carried away with the writing and promoting everything under my married name and it felt silly to suddenly start mentioning my work in relation to a different name to that which people associated with me.
7) Do you have any strange habits before starting, or whilst in the midst of writing?
I don't actually other than turning my mobile on silent and 'setting up' my workspace so I have everything to hand such as notes, research and any scribbled feedback from my creative writing buddies.
8) Do you write longhand, typewriter, or on a computer?
I type my manuscript on a laptop. However, I have many very pretty notebooks which I use for making notes in. I write often using a form of speed writing which I developed while at university many years ago. I record my own notes and thoughts from research material I have consulted via the internet or other sources such as library books or reviews, social media such as Instagram and Pinterest, face-to-face interview notes.
I also write down any interesting words or phrases I have come across when reading.  My Kindle makes this easy as I can highlight anything that attracts me; it might be a word, a phrase or a certain description which resonates with me.
9) How many books have you written? Do you have any unpublished work?
I have written three novels and a collection of poetry. The first book, which was published on Amazon in August 2017, is titled Broken Pieces of Tomorrow.  The Summer Will Come will be my second novel and I am currently 43,000 into a third novel called Trust is a Big Word.  My poetry collection Sunshine after Rain was published on Amazon too last summer.
I have the skeleton of a period ghost story written and a few chapters of another book which falls within a similar genre to that of The Summer Will Come although it is set in modern day Cyprus.
10) Are you a plotter or a pantser?
I'm more of a plotter. I write a chapter synopsis and try to keep a running time line but this changes as I write and I've come to recognise that no plan can be set in stone. My imagination takes me where it wants to go and so I'm often changing my plans; they have to be organic and fluid to support my creative, sometimes messtangled and confuddled mind. I pantsed Trust is a Big Word but now I have to go back and try to piece it together and work out which order to put the chapters in so I'm not sure being a pantser suits me.
11) Do you read all the reviews left for your book(s)?
I read and respond to all my book reviews from my readers; if my readers have taken the time to buy, read and review my book I think the least I can do is acknowledge them personally. I love reading my reviews and I swell with delight every time. So far, I've had no negative reviews.
Concerning your latest book: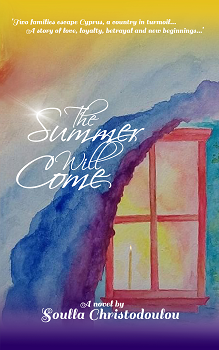 The Summer Will Come
Author – Soulla Christodoulou
Pages – 492
Release Date – 7th March 2018
ISBN 13 – 978-1976908040
Format – ebook, paperback
Synopsis:
Set in the 1950s, the story begins in Cyprus. EOKA, British rule, and the fight for Enosis (unity) disrupt the world of two Greek Cypriot families, living in different villages on the island. They are desperately trying to cope with the unpredictability of this fractious time.
Circumstances over a five-year period push both families to escape to London where, as immigrants, they struggle to settle, face new challenges, trauma and cope with missing their homeland's traditions and culture.
Both families' lives cross paths in London and it seems that happier beginnings could be theirs. But at what cost?
A story of passion for a country in turmoil, family love, loyalty and treachery and how, sometimes, starting over isn't always as imagined.

12) How long did it take you to get from the idea's stage to your date of publication?
I wrote the first word on 10th January 2016 and wrote the last word, albeit the edited version (though I'm not sure there ever really is a last word) a few days ago so 27 months.
13) How did you come up with the names for your characters?
Initially I used the names of family members which made it easy to keep track of who was who and who was related to who. Once I was in the final stages of editing I changed some of the names to uphold confidentiality in some cases and in others to use names which were easier to pronounce in English.
Being of Greek Cypriot background I am familiar with Greek names and in particular Greek Cypriot names which were popular during that time period; all I had to do was recall the names of my own family and friends' parents, aunts and uncles.
14) Can you give us an insight into your main character(s) life?, What makes them tick?
There are two key characters, Elena and Christaki, although the story is told from the perspective of four people; Elena and her mother Evangelia and Christaki and his father Loizos.
Elena dreams of green fields and going to London to be with her father who, at the opening of the story, we are told has been in London for the past nine years. She has a fairy tale like view of the world and even as she becomes a young adult she believes in happy ever after even though her own life with her mother and twin brother has been thwarted by poverty, hardship, deceit and betrayal. She likes to have fun, embraces all that London has to offer with its hustle and bustle and music and clothes and fashion. But she also knows that to get what she wants she has to work hard.
Christaki, in contrast, is sensible, takes life seriously as head of the family for the time he is in London with his mother and younger siblings. He has great respect for his family and the traditions of his home country and tries to uphold these even when the family escape to London. The boldness of Elena intrigues him and excites and brings out another side to him which I think readers will enjoy.
15) Which was your hardest scene to write?
Strangely enough, it was the last scene. I'd written a wedding scene in my first novel, albeit a modern day Greek Cypriot wedding and I didn't want to repeat the scene in the same way. I was also conscious of the time period being different, different generation and circumstances as well as the fact that the final chapter of the book is written from two perspectives; that of Elena and Christaki.  I wanted to get the feelings of both these individuals across and it took many re-writes to get this to a point I was happy and my writing peers' feedback and suggestions made all the difference to the final version which I re-wrote and tweaked many times.
16) How did you come up with the title of your book?
The title of my novel The Summer Will Come has been taken from the poem written by Evagoras Pallikarides.  Evagoras is a hero and poet very much associated with the time period in which the story unfolds.  It is said that a day before his trial, and having decided to join the EOKA fighters in the mountains, Pallikarides broke into his school and left a message and poem for his fellow students to read the following morning: 'Dear school friends, At this time, someone is missing from among you, someone who has left in search of the fresh air of Liberty, someone who you might not see alive again. Don't cry at his graveside. It won't do for you to cry. A few spring flowers scatter on his grave. This is enough for him…' I have included this information and the poem he wrote in the front of the book.
17) Did you get a family member/friend to read your work before sending to the publishers?
I attend a bi-weekly creative writing class and so my chapters are read and reviewed by the group on an on-going basis. Once the book was 'finished' I asked 12 people to read the final manuscript before making my final revisions prior to publication.  I also passed the manuscript to two authors and academics of Cyprus history for feedback and endorsements for the historical content which I am happy to say I received.
18) What process did you go through to get your book published?
Towards the end of writing the first draft I put a shout out on Instagram for a designer and connected with a student in Athens.  He drafted a few ideas in sketch format and once we agreed on the design I liked he painted it using watercolour paints. It's totally original. I then had the support of another student, who designed the cover for Broken Pieces of Tomorrow, to format it correctly for upload onto KDP. The e-book formatting process I did myself but the paperback formatting was commissioned to a company called Dragon Realm Press who also formatted Broken Pieces of Tomorrow for me.
19) What did you do once you had written the final word in your book?
I continued with planning the final elements of the Launch and Book Signing Party! I used to do event planning years ago so I absolutely loved this!
20) What's next for you, writing-wise?
I'm 43,000 words into the first draft of a third novel currently called Trust is a Big Word, but this may change, so my main aim for the rest of 2018 is to finish that and work on edits before releasing it towards the end of 2018/early 2019.
Fun section:
1) What's your favourite food?
I really enjoy home cooked Greek food but equally enjoy a Thai green chicken curry with jasmine rice and noodles!
2) If you had a box of crayons and you could only choose one, which colour would you choose?
It would have to be any shade of pink! As a mother of three boys I became conscious of typical 'boy' colours running through my life and made an effort to move away from navy blue (my staple colour through my teenage years and early adulthood).
3) What movie could you watch over and over again?
This is so not an easy question for me to answer. I'm a real romantic and I love happy endings. In recent years I have watched Bridget Jones' Diary, Pretty Woman, Ghost and My Big Fat Greek Wedding at least half a dozen times each!  But equally I can watch dramas and the adaptations of classic tales such as Little Women, Pride and Prejudice and A Tale of Two Cities over and over again; each time taking something different from the story and the characters.
4) What would be the top song on your playlist?
I'm a real dancing queen so anything boppy with a disco beat…I grew up with Donna Summer, Michael Jackson, George Michael and Mariah Carey but I equally love dancing to Justin Timberlake, Shakira, Chris Brown, Ray Sean, Charlie Puth, Justin Bieber…the list is endless, lol!
5) If you won millions, what would be your first purchase?
It would have to be a home for each of my boys and to set up a school to teach basic writing skills to children and adults as well as life skills. The teacher in me will always lie waiting to come out!
6) A talking duck walks into your room wearing a baseball cap and sunglasses, whats the first thing he says to you?
'Hey chick, wanna have some fun?'
You can find out more about Soulla Christodoulou by visiting the website/social media sites below.
www.soulla-author.com
@schristodoulou2
Facebook
Instagram
Pinterest
Goodreads
I would like to say a big thank you to Soulla for sharing with us details of her writing life, and for a wonderful interview. (Thank you too Stacey!)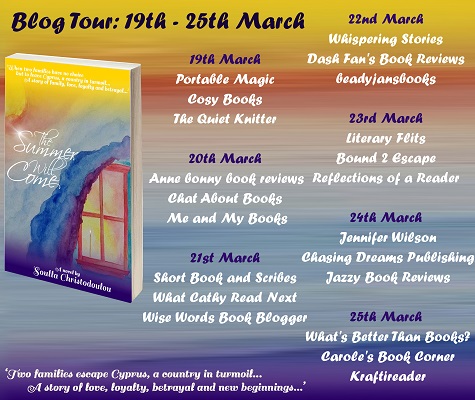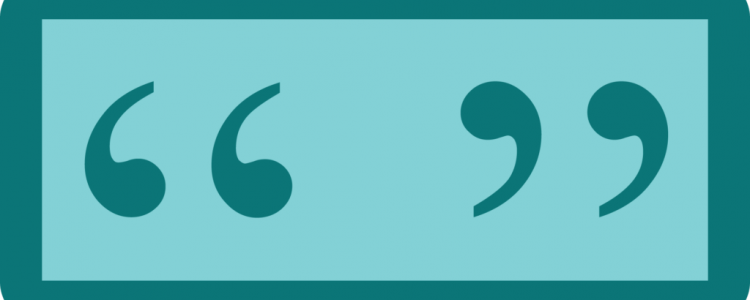 Welcome back to this fabulously popular series. This week I'm joined by fellow writer and poet Amy J. Markstahler and poet Paul Penn. So let's jump right in and see which quotes have fired up their inspiration and the impact these have had on their writing and across their lives.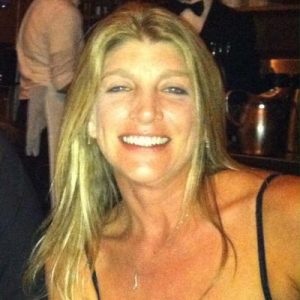 Amy J. Markstahler's favourite writing quote is:
"I'm not a writer with a drinking problem, I'm a drinker with a writing problem."
Dorothy Parker 
How did the quote get you into writing, help develop your writing style or attitude?
I gave the question a lot of thought, and all I could remember was reading this back in 2013. I was visiting Ireland with my mom, and we were at a beautiful shop that made and sold anything wool. I look up and there's a magnet that had this quote on it. I laughed so hard, but a pang of jealousy pierced me once again because I so desperately wanted to write. I looked at my mom and said, "I have to have this." In the spirit of Ireland, I thought the quote fit quite well! Mom's return look confirmed how crazy she thought I was, even though, she knew all I'd ever wanted to do is write. After we came home, I looked it up to find that it was an American Poet whom I truly admire today. That was May of 2013, and I started writing Life Happens on the Stairs in July of the same year.
What are you writing at the moment/working on?
I am currently in the final edits of Life Happens on the Stairs. I call it LHOTS for short. LHOTS will be released in October of 2018 by Black Rose Writing Publisher, and I couldn't be more excited! This is a coming-of-age story about a girl faced with her dying father and her mother who desperately needs her help to make ends meet. As they go through the heavy reality of losing the man they love, Elsie falls for a boy who her mom forbids her to see. Elsie gets the warning a bit too late though, and she has to choose between lying to her mom and finding the love of her life. LHOTS is a story that hones in on the complexities of family relationships, loss, wealthy verses poor, North verses South, and what it looks like for a boy to treat a girl like a gentleman should. Another project is a novel about an orphaned teenager forced to live with his uncle who's the President of a one-percenter biker club. I also have a short story that I'm expanding into a full novel. I write poetry to fill the days when I need to get something written, but don't necessarily have time to work on the novels. Most of my poetry can be found on my Twitter page.
Social Media Links: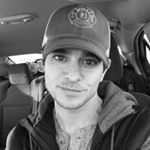 Paul Penn's favourite writing quote:
"The longer I live, the more I realize the impact of attitude on life. Attitude, to me,

is more important than facts. It is more important than the past, the education, the money, than circumstances, than failure, than successes, than what other people think or say or do. It is more important than appearance, giftedness or skill. It will make or break a company… a church… a home. The remarkable thing is we have a choice everyday regarding the attitude we will embrace for that day. We cannot change our past… we cannot change the fact that people will act in a certain way. We cannot change the

inevitable. The only thing we can do is play on the one string we have, and that is our attitude. I am convinced that life is 10% what happens to me and 90% of how I react to it. And so it is with you… we are in charge of our Attitudes." 
How did the quote get you into writing, help develop your writing style or attitude?
When I was around 13 years old my baseball coach gave everyone on my team a framed version of this quote.  I'm 37 now and I'm staring at that same framed quote because it's sitting in my office at work.  I've kept it with me because I love everything about it and I try to live my life this way.  Trust me, I know every day won't be great but I know if I have a positive attitude, work hard and treat people the right way then success and happiness will follow.
What are you writing at the moment/working on?
I'm always writing something.  I used to only write when I was going through a difficult time but 2 years ago I started writing songs and I never stopped.  I usually write at night after my  daughter goes to bed.  I come up with a lot of ideas in my head while I'm driving then I expand on those when I'm writing at night.
I do have a project that I've been working on for a while now and I'm almost ready to launch it.  I'll be selling T Shirts and other clothing with my writing on it.  My good friend has his own clothing line so I've been working with him.  I really want it to be different and more than just the shirt so I'll be throwing in a free necklace with a moon or flower charm.  I also designed my own stickers so every shirt will come with one of those.  I'm excited about it but it's a lot of work and I want everything to be perfect.
Social Media Links:
Instagram: @paulyp9
Many thanks to Amy and Paul for joining us this this week and to you, my lovely readers.
And if you would like to appear in this series or have any comments please contact me below.
Until next time, Happy Writing, Happy Reading, Happy You! 
Soulla xxx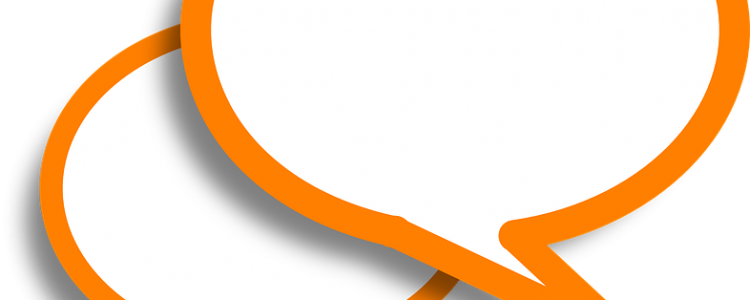 Welcome back to this series where we look at the quotes that inspire writers, poets and other creatives. Sitting down to write is not always the easiest of things to do and there are so many demands on our time including work and family commitments as well as many mundane chores that fight for our time, attention and energy. Throw into the mix niggling self-doubt and criticism and it's a wonder any of us actually write a word let alone manage to publish our books for our readers to enjoy.
So in this week's post three creatives Jenna Morland, Chariss Walker and Shiva Pouya, share their favourite quote with us and tell us how they have been/are inspired by it. So let's join them now!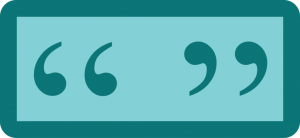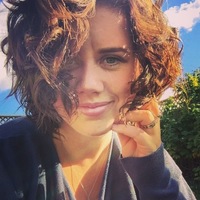 Welcome to author Jenna Morland.
Jenna's favourite writing quote: 
"If you don't see the book
you want on the shelf, write it."
– Beverly Cleary
How did the quote get you into writing, help develop your writing style or attitude?
Before I even knew I was a writer I had been searching for a new read. A book to obsess over—the kind when you fall hard and fast. But for some reason I couldn't find it. I saw this quote one day scrolling through Facebook and I stopped. I read it over and over again. Then, I picked up my laptop and began writing the book I wanted to read. I had never written anything before, yet somehow this simple quote inspired me enough to write Empress Unveiled. Fast forward two years and it's about to be published!
What are you writing at the moment/working on?
I'm currently writing the sequel to Empress Unveiled. I'm obsessed with these characters and I love this world so much. I suppose I accomplished exactly what I was looking for!
If you'd like to keep up-to-date with Jenna and her writing, these are her Social Media Links: 
Instagram: www.instagram.com/jennamorland 
Twitter: www.twitter.com/jennamorland
Website: www.jennamorland.com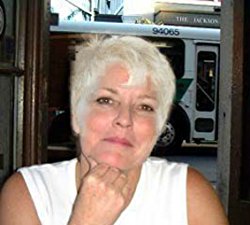 Welcome to author Chariss K. Walker
Chariss' favourite writing quote and how it inspired her:
"There are more things in heaven and earth, Horatio, than are dreamt of in your philosophy." 
~ Hamlet (1.5.167-8), Hamlet to Horatio/Shakespeare 
As an author of both nonfiction and fiction books, I started out in 2008 writing nonfiction about those "more things in heaven and earth," what some would call "metaphysical." I have always had a deep yearning and desire to know more, to study more, to understand. I am a seeker of knowledge. As a child, I was banned from the library for reading too many "grown-up" books. It seems absurd now, but society had evolved in the last fifty or so years. Thankfully. I'm certain that back then they simply didn't know how to deal with my myriad of questions and thirst for knowledge.
How did the quote get you into writing, help develop your writing style or attitude?
I wanted to share what I had learned with those who also craved a deeper understanding of the game of life; those who couldn't find the answers from any convenient resource. I don't have all the answers, but I have something to offer that isn't readily available through traditional sources… and, I offer my understanding in a down-to-earth fashion. A manner that is easy for anyone to understand. I use liberal personal examples and famous quotes to clarify. My first published book (2008: ISBN-13: 978-1717277657) says it all in the title: Make a Joyful Noise: Searching for a Spiritual Path in a Material World. Because it was what I had known for the first thirty years of my life, this book was written from a christian perspective in an attempt to share my personal transition from religious doctrine to metaphysical concepts and spiritual growth. Since its publication, I have authored more than a dozen nonfiction books and about 17 fiction books as of 2018. I'm not finished yet. There is so much more to write and share.
As with everything, my writing also evolved. It was a natural progression for me to begin writing fiction books with characters who possessed metaphysical attributes. The character might dream dreams, have visions, or experience some other type of physical or spiritual transformation as they learn to accept their mystical abilities. Again, even in my fiction writing, I am sharing what I have learned from years of study and earning educational degrees.
What are you writing at the moment/working on?
Currently, I am writing a 6-book nonfiction series, Going Deeper, which guides the reader on a journey of self-healing by releasing trapped emotions from their body, mind, soul, including chakras and the 11 body systems. Books 1, 2, and 3 should be released shortly. This is a cleanse-my-palate-period. You see, I also write dark-fiction about abuse, incest, and many other unpopular and unsavory topics. It is not my particular choice to write this genre, but I have found that the character takes me in that direction without fail. After writing a dark-fiction novel or completing a series such as A Serena McKay Crime Novel (Purple Kitty, Book 1 and Blue Cadillac, Book 2), I eagerly return to writing nonfiction and sharing spiritual love and light which reinvigorates me.
If you'd like to keep up-to-date with Chariss and her writing, these are her Social Media Links:
Read my writings at Smashwords
Opt-in "Nonfiction Author Updates" and get a free chakra ebook!
Opt-in "Fiction Author Updates" and get a free gift!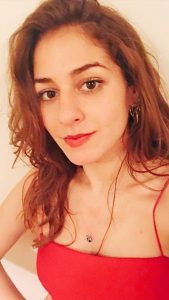 Welcome to poet Shiva S Pouya
This is Shiva's favourite writing quote:
"Painting is silent poetry, and poetry is painting that speaks."
– Plutarch
How did the quote get you into writing, help develop your writing style or attitude?
I initially started writing for my university module and would write short stories. One day, I came across this amazing quote from Plutarch and the idea to express myself through poetry became my hobby. I was always creative through the arts such as acting, sewing and painting. Alongside to this, I have a passion for politics and philosophy and this quote links perfectly well with my character. I love to express my feelings, thoughts and ideas through the arts. This quote made me want to focus on writing detailed poems about anything that triggers my interest and that allows readers to relate to my poems. I do not just create words, I create a painting through words and I want to be the voice of my own and everyone else's like being an actress acting someone else to convey a message.  Poem is a powerful art tool that can be the voice of a few or maybe a million.
What are you writing at the moment/working on?
I am currently developing my short story into a novel. The novel is of  historical context, based on the real events surrounding a woman who was oppressed for her love of acting during the period of a revolution.
If you'd like to keep up-to-date with Shiva and her writing, these are her Social Media Links:
www.instagram.com/ginger_ella_bella/ 
Thank you so much Jenna, Chariss and Shiva for joining me and of course to you too!
I hope to welcome you back again next week and in the meantime feel free to browse my website or contact me if you have any
questions at all about my writing or writing in general. Always happy to help if I can.
Until next time Happy Writing, Happy Reading, Happy You! 
Welcome to my very special A Cup of Conversation with renowned thriller author Ian Sutherland who I first came to learn about when a childhood friend's Book Club read his first novel and said they couldn't sleep for weeks becoming so paranoid about their technological devices being bugged! I was intrigued as to how someone's writing could impact on them so physically, emotionally, intellectually and socially and did some digging of my own. I signed up for Ian's newsletter and began to follow (not stalk!) him. His writing is sharp, current and as real as it gets. His background knowledge and experience of IT comes across authentically in his books…..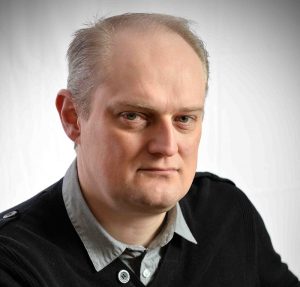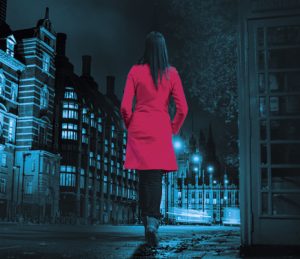 1. When did you start writing creatively?
I've been dabbling with writing creatively all my life, but I just never took it seriously until later. I studied the craft – buying and reading lots of books on writing, plotting, characterisation and so on – and believed all the time I spent reading these how-to books was moving me forward as a writer. But with no actual words on a page, it just turned out to be a classic form of procrastination. However, when I finally did knuckle down, a lot of what I'd learned came out on the page in my writing, so it wasn't all wasted.
2. Which author has most influenced your own writing style?
I think this would have to be Jeffery Deaver, the American thriller author, most famous for his Lincoln Rhyme series.
Deaver is famous for his plot twists. He has mastered the art of the reveal, the double-back, the switcheroo, the double reversal and every form of twist ever developed by authors. In his later books, he's even got triple twists. Every time you think you've figured out where he's going, the whole thing unexpectedly changes. Deaver makes it very hard to predict who the bad guy is.
I go for the same thing in my books. I may not do as many double-takes as Deaver, but I love the big twist you don't see coming. When all you thought is proved to be wrong. That there's something much larger going on. Even in my short novella, Social Engineer, I crafted a cool reversal that catches readers by surprise. But the twists and reveals in the two full length novels are the ones I'm most proud of.
3. What was the last book you read, what was it about and why did you choose it?
Yesterday, I finished the audiobook version of 'Ready Player One' by Ernest Cline. It was recommended to me by my daughter, who said I must read it before watching the Spielberg-directed movie adaptation that's just come out. She knew the 80s computer games and geeky sub-culture would very much appeal to me. I wasn't convinced but took to it and was truly impressed by the scale of Cline's vision and the ever escalating plot that mirrored any classic computer game.
4. What is your favourite reading genre?
I write crime thrillers so it's probably no surprise that this is also my favourite genre. However, I do try to read more widely, occasionally trying out romance, historical fiction or sci fi books. Reading in other genres helps me consider characterisation and plotting differently, as the approaches authors in other genres take are often different to crime fiction authors.
5. How did you choose the title of your book series?
The series is called the Brody Taylor Thrillers, named after the protagonist. However, the original series title was The Deep Web Thriller Series, to reflect the cybercrime elements so prevalent in the books. This, coupled with my original more 'cyber' looking covers meant that I alienated a lot of potential readers concerned about reading tech-savvy books. In the end, I change the covers and blurbs to present them as contemporary crime thrillers and renamed the series, thus hiding the tech elements of the book. The result was that sales immediately boomed, even though the content was exactly the same!
6. Tell us a bit about your latest release?
The most recent novel is called Taking Up Serpents. It starts off with the team investigating two assisted suicides, where the killer has forced the victims to place their hand in a box containing a deadly black mamba. The unusual style of death turns out to be very logical and, as the investigation progresses, the team uncovers a much larger cyber-conspiracy where hundreds of thousands of people will be killed within a few days, leading to a very cool ticking-clock finale. I'm very proud of it and readers love it!
7. What are you working on at the moment/what's next?
I'm working on the fourth book in the series, which will probably complete the overarching plot that spans the series. As with the other books, what's happening at the beginning masks a much larger cyber-conspiracy that the heroes need to discover and then overcome before it's too late. But this time, the stakes are even higher! I can't say too much more than that right now.
8. Where do you write and do you have a writing routine?
I write anywhere and everywhere. I wrote my last scene on a plane flight back to the UK and the one before on the Eurostar to Paris. All I need is my laptop and headphones playing my movie soundtrack playlist and then I can zone out from what's going around me and just write! I would love to say that I write a set amount of words every day, but I simply don't. I work around the rest of my busy life, filling in the gaps with bouts of intense writing. It's not the most consistent approach, but it works for me.
9. How do you "build" your characters?
For me, the overall plot comes first. After this, my characters are created to serve the needs of the plot in order to make the story even more believable. If the characters are designed in the right way, then the choice they make, which drives the plot in the right direction, are more natural. Once the core character traits are identified, I then add colour by drawing on other traits I witness in people I know or have met. I write my books in modern day London, so I particularly like to reflect the multi-cultural vibe that is going on there, which allows me to present quite a diverse set of interesting characters.
10. What steps do you take to ensure your writing is ready for release?
I ignore the usual recommendation to write a rough, but complete first draft and then edit and revise afterwards. Instead, I edit as I go. While it's slower, it means that when I finally write 'The End', I've got a pretty clean manuscript. I then go through it myself, cleaning up grammar and plot inconsistencies before handing it over to my editor. She takes two or three weeks and gives me back the manuscript marked up with hundreds of suggestions, each of which I work through. Once complete, I then send it to a team of about 50 volunteer beta readers who read it in the two weeks before release, pointing out any niggly errors that have slipped through the editing process. By the time it's finally published, it's clean and my beta readers are posting their reviews on Amazon on launch day, which are so important for future readers.
        11. What's your favourite go-to snack when writing?
Because I write anywhere and everywhere, I don't appear to have a regular go-to-snack! However, coffee is very consistent in my life no matter where I am.
        12. Is there any aspect of the writer's life you least enjoy and why?
I'm not the stereotypical introvert writer, so I love all aspects. I obviously enjoy the writing itself, but I even enjoy all the business and marketing side of the job. I'm a believer that 50% of my time needs to be about marketing the books as, no matter how good any book is, it won't sell itself. I therefore invest time in building my brand on social media, especially Twitter, and advertising on Facebook and Amazon, a known rathole for many authors. I even enjoy giving author talks and speaking at events.
Which leaves filling in my tax returns as the element I least enjoy!
        13. What do you most enjoy about face-to-face events and meeting your readers?
I've attended quite a few author events, which are lot of fun to do. People enjoy meeting writers and gaining an insight into the writer's life. However, I've also attended book groups where the book of choice was Invasion of Privacy. It really is fun to meet readers who've got together to discuss, with me, the author, the book that's fresher in their mind than mine! I end up getting queried on decisions I made, especially the death of one of the characters. It's fun to defend and hear the feedback first hand.
        14. You worked in the IT field. Can you tell how this has impacted on your writing?
They say, 'write what you know'. I've applied this in my books, adapting knowledge gained from my IT career to create a contemporary techno-thriller series, that is based on real world scenarios using modern day, not futuristic, technology. Sadly, the plot of my first book came true six weeks after publication, where a Russian hosted website was exposed. It had live video feeds being displayed publicly from private webcams inside people's homes in the UK and USA, the backstory of my fictional novel. I hope the plot of Taking Up Serpents never comes true because, if it does, a lot of people will die because of the lack of security in medical devices.
        15. What two things frustrate you the most about the writing industry and how would you change these?
There remains a wall between traditionally published authors and self-published authors like myself. Having met lots of traditionally published crime fiction authors at the CrimeFest conference last year (where I was invited to be on a panel), I discovered that there are a whole set of issues that midlist authors, in particular, face when dealing with their publishers that I am glad I don't have to deal with. Many of them are aware that the marketing innovation happening in the indie-author space is not being shared with them by their publishers. I believe there's a massive opportunity for authors of all types to tear down this wall and help each other. But the large traditional publishers don't appear to want this as they fight to hold on to their dominance, which is eroding day by day. In time, readers will choose, and their choice will be based on the best stories, especially as technology helps solve the discoverability problem for readers, by focusing on their tastes and not what's being marketed to them.
        16. What's on your current to-do list?
Write the next scene in my latest novel. Write a newsletter for my mailing list, even though I've got very little actual news to share right now! Review and optimise my Facebook adverts. Onboard the next ten authors to my Author Platform Sidekick service, where I help authors expand their brands on Twitter. And fit in a week's holiday to Portugal, where I'm with other friends who won't appreciate me disappearing behind my laptop when I should be having fun with them in the sun! It's a tough life!
It's a tough life indeed but thank you Ian for sharing your writing life with me and my readers. I really appreciate the time you took out of your schedule and I wish you all the best with your fourth novel. Enjoy Portugal!
You can connect with Ian across his various social media platforms listed below and until next time Happy Reading and Happy Writing!
Links:
Twitter: https://twitter.com/iansuth
Facebook: https://www.facebook.com/ihsutherland/
LinkedIn: https://www.linkedin.com/in/iansuth/
Website: https://ianhsutherland.com/
Blog: https://ianhsutherland.com/blogs/
Amazon link to books: http://geni.us/AyYLB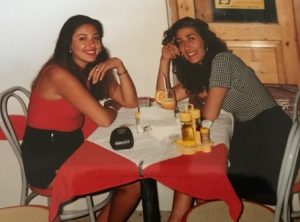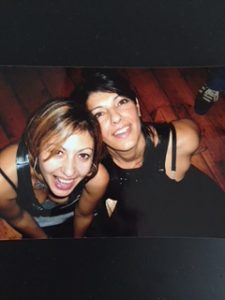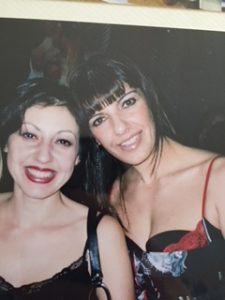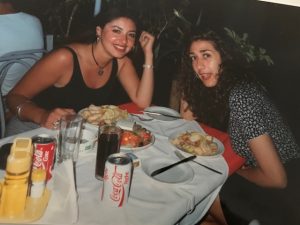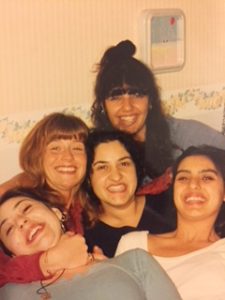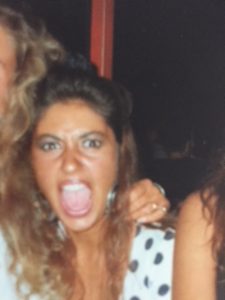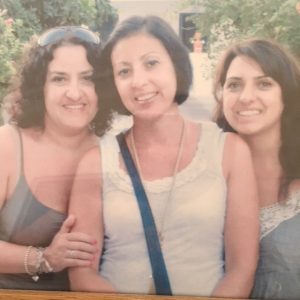 Welcome to this very special birthday post where I celebrate my sister's 50th Birthday with a few blasts from the past and a few words from one of her best friends, her cousin and her two brilliant sisters!! I wanted to do something different for her – cards get shoved into drawers, photo albums end up collecting dust on bookshelves and so I thought a LIVE post would always be here to remind her how much she's loved and admired and how important she is to so many of us.
It's not that far back
When we were on the same track
Carrying books and playing Mary's
Knocking on Andrew's door, doing the scarys
We rode our bikes, ate 99 ice creams
Carefree days, giggling lots, happy sunbeams
Walking to school, talking boys
Make-up, nail varnish our girly toys
Falling out over boyfriends
Then realising what we had was better than them
It took a while
But our sisterly love we did reconcile
Sharing secrets, out clubbing past bedtime
Making too much noise as we came in our only crime
Friday night youth club Wham, Chaka Khan, Bananarama
With us two there was always a drama
Discos in Portsmouth, late nights in Crawley
You puking at work, getting cocktail 'poorly'
Then we grew up, not sure when that happened
But with marriage and kids our hearts more gladdened
Sharing walks in the park
Elisia and Christian between them a spark
But we remained firm friends through all the mayhem
And then supported each other, loving anchormen
Now here we are, life a year and a half apart
We've come full circle, a new phase we'll start 
Our hearts together are tied with gold thread
And the happiest, best tears still to be shed.
Love you always and always Lia mou, Soulla xxx
Lia I'm so lucky to have you as my sister…you taught me so much growing up…how to smoke, drink vodka and be a fashion queen! 
But more importantly you were my travel buddy around America, Bahamas and Mexico! What an amazing trip we had and I will never forget running for our lives in Washington!!
Happy 50th babe! I love you so much, Lots of love Maria xxx
20 reasons why I love Lia…
1. From school days to present day she has been a constant in my life.
2. She was always up for running after boys.
3. She taught me how to knit.
4. Feeling comfortable enough to fart throughout our Callenetics home video.
5. For skipping dinner and having toast and peanut butter instead.
6. For pretending we were models and taking ridiculous photos.
7. For always being up for going out, to the point she double and triple books on the same night. 
8. For having a sweet innocence and believing everything she is told.
9. For going for a walk in the rain and never having an umbrella.
10. For having the best legs.
11. For being able to put those great legs in white jeans and look smoking hot.
12. For asking why we are having a minutes silence right in the middle of the silence. 
13. For never knowing how her iPhone works.
14. For being my gym buddy and making Spin classes so much fun.
15. For loving shopping as much as me.
16. For loving trivial tv like me.
17. For desite being 50, always asking me what I'll be wearing when we go out.
18. For always being excited by things.
19. For being a fabulous friend.
20. And finally for choosing me to be her friend.
Happy 50th Lilly mou. Here's to the next 50!!
Big love and Angels,
Maria x
It seems like only yesterday when we were in the video club singing at the tops of our voices to the old classics! If I recall 'Nothing going on but the rent' by Gwen Guthrie was a fave. 
Then our fab hols in Elounda, Crete were we didn't take our Thea!! 🤣🤣
Fab hols in Cyprus, clubbing in Zismos, Whispers in the evening, Donald Duck halloumi & lounza pitta about 2am and then zzzz all day at the beach topping up our tans. I remember the day ( which for me is pretty good with this memory)  you asked me to christen Elisia. My heart was bursting with joy. Truly an honour. And then Jojo too. 
You Lils are like a sister I've never had. Total opposites however we just click! 
Your zest for life, easy going manner, and loyalty to name a few things are just a few things that make you, special. 
I'm lucky to have you not as just family Lils but someone I call a best friend. 
So Lils I wish you a very Happy birthday. Here's to more years of friendship and good times. 
Love you loads Marina xx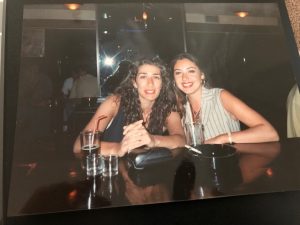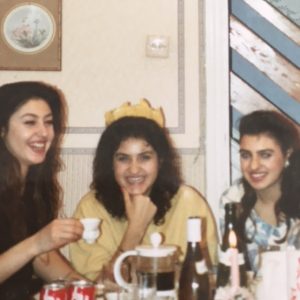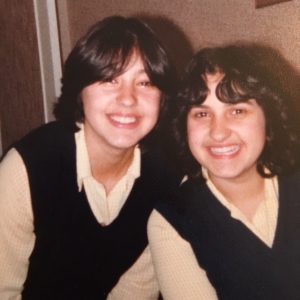 Today I'd like to give a warm welcome to my author friend Anne John Ligali who is very shortly releasing her second short story in her series about Friendships Online. If you missed her first story – The Big Event – it is available here.
In this A Cup of Conversation interview Anne shares the next story with us as well as how supportive she found The London Book Fair 2018 to be and how her daughter has accepted a Grammy Award on her behalf!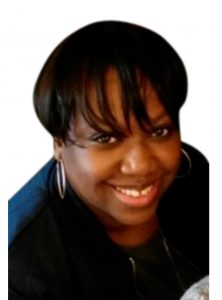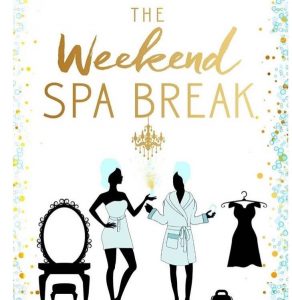 1. What genre do you write in and how did you choose this genre for your short stories?
I currently write in the romantic comedy/women's fiction genre (although I have future plans to write some children's books). I chose this genre simply because I really enjoy reading about women and their lives and how they survive through the ups and downs and how this makes them better people in the end.
The pay-off is so important. I have always been an admirer of this genre ever since reading my very first rom-com back in 2004.
It was one of Sophie Kinsella's books, Shopaholic Ties the Knot. Out of all the books I had browsed in Borders bookstore that day, I picked hers up. I laughed from the beginning to the end, and that's what encouraged me to try my hand at this genre for my short stories.
2. What is your favourite reading genre?
Well, the same genre that I write in, but I do love a gripping psychological thriller if I'm in need of something to have me on the edge of my seat! Time Slip novels (not time travel, although I love Back to the Future more than anything) are one of my other favourites. I love the idea of blending a present day story to one in the past and somehow they link perfectly. For me that's a work of art and I also find time slips stories never seem to sag in the middle. One of my favourite time slip novels is The Paris Time Capsule by Ella Carey, which was also in fact my very first audio book. The story blew me away as it is based on a true event when an apartment in Paris was abandoned for 75 years, was only discovered not too long ago.
3. How did you choose the title of your book series?
Friendships Online, I chose because it really is about a group of people that have been friends in the virtual world for a number of years and eventually they meet up in the real world at a Christmas party. Once in the real world they still rely heavily on social media to communicate, sell themselves, brag and go about their daily lives. I had fun writing this series because I do spend time on social media as a blogger and now an author.
There have been many great, funny and not so funny things that has happened to me that I've tried to include in the three parts. However there's still so much more I can write about. Although the series will come to an end later this year, this does not mean the end of Constance and friends. After all there are six friends in total, which is a lot, and they've already told me from the page how they each have their own individual stories that they would love to share one day. Watch this space. The culture of social media is such a huge one, and I would love to keep on writing about it and have more fun.
4. Tell us a bit about your upcoming release 'The Weekend Spa Break'.
The Weekend Spa Break is part two and it begins on the same night about an hour after The Big Event party ends at The Dorchester. So I would recommend reading part one first, (which is great because it's so short and you can catch up in just ten minutes) In part two we meet up with the friends again, but the story is more centered on Constance and Estelle's friendship as it blooms while they get to know each other better at Glitzy's Hotel & Health Spa. There are a few new interesting and the odd quirky character and I really tried to capture what it could be like visiting a luxury spa in the English countryside. Again, carrying on with the theme of social media, unlike part one's theme that looks at vanity, and self-obsession, part two looks at how the culture of social media is/has transformed other parts of our society and how being too open online may or may not be a good thing.
5. What are you working on at the moment/what's next?
I am in the final stages of the third and final part in the Friendships Series that is due out later this year. And I am also finishing off my romantic comedy novel set in the Caribbean, on an island that I used to live on. I am about 80% in as it's a project I started back in 2014, so most of it is done, I just need to finish it now.
6. Where do you write and do you have a writing routine?
I love writing at home. But if I choose to write away from home, then I love writing at Leon's Diner. I do have a favourite location as I find the space to be perfect for me to get my head down. I actually wrote most of The Weekend Spa Break at Leon's and by the end of it, I felt like a member of the Leon's family.
7. What steps do you take to ensure your writing is ready for release? 
I have recently changed my editing process. I used to rely on writing groups at my local college which were fabulous. But I find because it is a class, I'd have to wait two weeks or more before it's my turn to read my work out. But now since releasing The Big Event, after I do my own personal edit, I now do a round of beta reading, which substitutes what my writing group would have done, then I pass it onto my editor, then I proofread it again and again until it's as perfect as can be.
8. You visited LBF 2018 this year. What support did you find there and how does this inform your writing journey? 
Like previous years, the support at The London Book Fair has been incredible. Author HQ is the place for authors who are starting out on their writing journey as this will enable you to have any questions you have answered, and also prompt new ones.
This year was very different because it's the first year I had gone as a published author. Not only did I have general questions, but it this time I was armoured with a different set of questions, mainly to do with marketing and finding a plan to reach more readers.
My questions also lead me to ask about distribution, contracts, membership enquiries about groups that support authors and printing costs for when I eventually decide to print my books.
9. Is there any aspect of the writer's life you least enjoy and why?
I would have to say during the final editing stages when there are a number of deadlines on the horizon, that's when things start to go wrong, things that are usually out of my control. The list is endless. But I find, after having two books published, the same things have happened and it sends me into a flurry, but I get there in the end.
10. What two things frustrate you the most about the writing industry?
To be honest, not a lot at this moment in time. And I think it's because of these two reasons:
I am still new to the industry, so I have more to discover.
I made a decision to self-publish, at the moment, so I am happy and in full control.
I have not gone down certain routes that have frustrated other writers such as writing off to agents and not hearing back. Writing a book your way then to be told it has to be written a certain way in order for it to be considered for publication. That could be frustrating, and it may not be for all.
       11. What's on your current to-do list?
Send an extract of The Weekend Spa Break to my friend and author, Rebekah Louise who also write rom-coms, print off more paper copies of WSB for family and friends, planning my next summer bumper giveaway for June/July for my Books and Authors UK blog, and buy more coffee.
       12. What was the last thing that made you 'Laugh Out Loud'?
My seven year old daughter wearing a pair of my high-heels pretending to be me, by giving a really long speech and accepting a Grammy award. A Grammy? LOL!
Links: (in addition to those linked within the interview)
Twitter: @AnneJohnLigali
Instagram:  anne_johnligali
Facebook: Author Page
LinkedIn: Anne John-Ligali
Website: www.annejohnligali.com
Book Blog: www.booksandauthors.co.uk
Books and Authors UK Facebook page: Books and Authors UK
THE BIG EVENT BOOK TRAILER: You are welcome to share this video
Books and Authors UK blogsite: Twitter: @BooksNAuthorsUK