A bit about me.
I'm an author of adult fiction and have two books – Broken Pieces of Tomorrow, coming of age and The Summer Will Come, historical fiction – both with a thread of romance running through them available via Amazon as well as Sunshine after Rain, a collection of poetry inspired by old sayings and proverbs.
Before writing I was a teacher in a secondary school where my specialism was Business Studies which I taught at GCSE and A Level and BTEC Levels 2 and 3. I was also Head of PSHE, Deputy Director of Learning for the Sixth Form and Head of UCAS. I taught English one-to-one as part of a programme to improve overall grades at GCSE too. I was busy!
Since leaving my career in education I have devoted my time to a number of different roles; writing, marketing to for a fashion brand and for a local private school, editing, ghost blogging and private tuition including creative writing classes. I am still busy!
How I came about writing the 12 part Writer's Guide.
This guide came about as a result of my observations across social media regarding the sort of information new writers were looking for and often had to hunt across multiple sources to find, as well as my own experience of writing my books, publishing them and marketing them. Finding the right information at the right time took up a lot of my time and energy and I found it tedious and often quite stressful. There didn't seem to be a one-stop shop or site to help me.
It is an introductory yet comprehensive guide with examples, links to professional writing organisations and associations and suppliers of and experts in the fields of publishing and marketing too.
It is a mini encyclopaedia of everything a new writer needs to know in order to successfully write, publish and market their book, whether their work is fiction or non-fiction.
What are the 12 sections?
Quite simply:
Part One – Completing Your First Draft

Part Two – Writing Fiction or Non-Fiction

Part Three – Knowing Your Genre

Part Four – Researching Your Book

Part Five – Editing For Your Self-published Book

Part Six – Proofreading Your Book

Part Seven – Rewriting Your Draft

Part Eight – Finding a Self-Publisher Online Self-publishing

Part Nine – Printing Your Own Book

Part Ten – Off-Line Marketing To Sell Your Book

Part Eleven – Online Marketing To Sell Your Book

Part Twelve – So Your Book Is Printed

Bibliography – Links, Sources and Authors Quoted
Where is the Writer's Guide available to buy?
It's available via my website. Go to the red band at the top of the page…let it roll across and then click when prompted) and there is a simple payment option to buy the guide as well as extracts and information there too.
Any questions?
Please just email me or contact me via one of my social media platforms (all on this website)
Please follow and like us: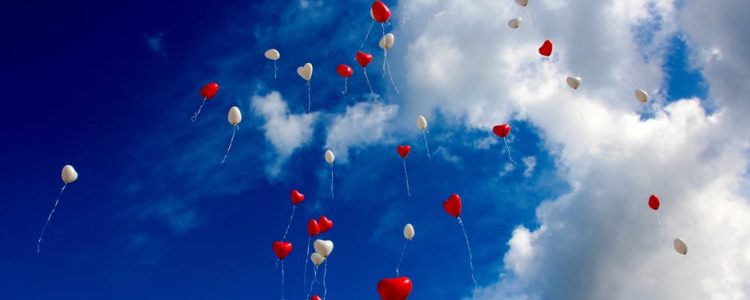 I wrote this poem – friends…discombobulated – over a year ago when I first started working seriously on the manuscript for my third book – currently titled Trust is a Big Word – though this may change.
For those of you not up to date with my next story it is about a friendship which begins online, across Twitter, as a bit of harmless flirtation and which ends up crossing the line and developing into an illicit affair, the main character is married.
It is a story about why so many people stay in relationships and make do, thinking they are not worth more, getting so comfortable in their relationship they lose their own identity and how one casual comment can turn their world upside down, make life worth living again.
It is a story of love and lust, of friendship and more and of how accepting who you are can create a whole new world where you can live, and breathe and laugh…it's going to be an incredible story.
And in the meantime this poem catches some of the essence of the book…hope you enjoy it.
I always believed you would be the one
From the wannabe excitement to the
Fat belly diets and silly football jokes
Besties through the good and the bad
But then something changed
Like ships on the wild sea, discombobulated
The clouds leaked unwanted watching
Into what became a useless, wrong lazy love
From gay spring happiness to utter desperate failure
Our love from virgin pure
To a disgusting addiction, intoxication
Now unusable, a one-sided single passion it seemed
Ears listened no more, lips moved wordless
Emerging, sounds solidifying on the ice air
Likes and fans, watching moving Twitter blue
Our bed a cake of disappointment
Bitter taste on our tongues,
Like a telling off from our mums
So we turned away from each other
To never return, to never say I could love you again.
Thank you for reading and I hope to share some of my writing with you again soon. Until next time, Happy Reading, Happy Writing, Happy You.
Soulla xxx
PS: My poetry collection Sunshine after Rain is available as an e-book download on Amazon…why not take a look here? Mwah xxx
Please follow and like us: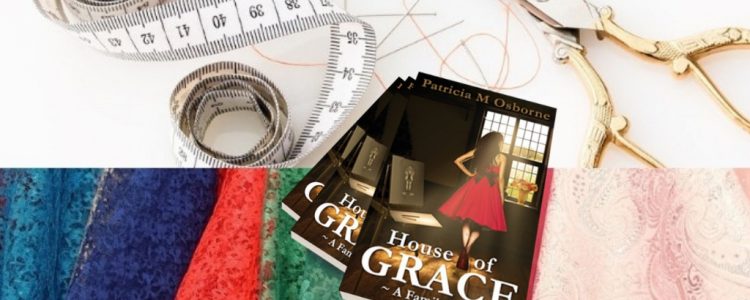 Welcome to A Cup of Conversation with author Patricia M. Osborne who wrote her first poem when she was in Infants School! Things have certainly moved on since then and she now has an MA in Creative Writing via the University of Brighton. She has a new book coming out soon and shares her writing journey with us here so let's have a read…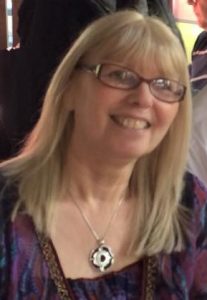 1. When did you start writing creatively?
I've been writing creatively for as long as I can remember. I won my first poetry competition when I was around six or seven. The poem was about clothes, but that's all I remember. It was only when I took up creative writing during my Open University BA degree that I started to take writing seriously. At first, learning all the technical tools stifled my creativity but as time went on, I found my creativity returned and my writing improved.
2. How have your interests outside of writing supported your writing journey?
I love walking and that helps because it gives me the excuse to wander around inspiring places like my local park and lake, and National Trust Properties. I also like to play the piano which clears my head.
3. You have an MA in Creative Writing via the University of Brighton. How has this helped your writing?
The MA has introduced me to so many wonderful resources, given me the opportunity to meet lots of writers and artists, and played a big part in expanding my platform and network. There was always plenty of opportunity to workshop and critique with peers.
4. You write novels as well as poetry. How does your process for writing each differ?
They are different, yes, but for me they go hand in hand. Writing poetry encourages me to ensure that every word counts in my novel writing. Working on a novel takes me time to warm up and I don't always have that time whereas  I can start a poem even when time is short
5. Tell us a little about your next novel, The Coal Miner's Son.
The Coal Miner's Son runs alongside House of Grace, A Family Saga. It may be read as a sequel or stand-alone. It begins in 1962: when nine-year-old George is ripped away from his family after tragedy strikes the village coal mine. Six years on, and living with his noble grandparents, he discovers he's been living a lie. He feels betrayed and unsure who to trust.
House of Grace is set in the 50s and 60s and opens in 1950 with sixteen-year-old, Grace, leaving boarding school. All she wants is to become a fashion designer but her father has other plans for her.
(In October 2017, House of Grace won a 'Chill with a Book Readers' Award.')
Back to 'The Coal Miner's Son', I was hoping to release this in December 2018 but the MA dissertation took over more than I'd anticipated. I've now resolved to finish it by the end of December with a view to release in March 2019.
6. Who designs your book covers and how much input do you have?
House of Grace was a joint project with Create Imaginations (now ceased trading) designing the picture and PJ Formatting and Cover Design did the rest.
I had lots of input with the cover illustration. I told Paul Beeley, Create Imaginations, exactly what I wanted. It took a few drafts to get it right but we got there in the end. I'm sure you'll agree that the cover for House of Grace is quite striking. I intend 'The Coal Miner's Son' to be just as eye catching.
7. How do you ensure your books are ready for release?
Firstly, I make sure my manuscripts are thoroughly edited by a qualified person, correctly formatted, and ensure it has a professional cover. It has to be every bit as good as a cover that a traditional publisher would use. I employed PJ Formatting and Cover Design to complete the formatting for House of Grace.
8. What was the last book you read and what lasting message did it leave?
The last book I read was Pat Barker's Regeneration. I suppose the lasting message for me, was just how tough those poor soldiers in the trenches had it. Even when their comrades had been blown to pieces they had to stay put. Horrendous. So important that these stories are passed on to the younger generation to hopefully keep wars at bay.
9. What aspect of the writer's life do you least enjoy? Why?
Probably the marketing. I actually love marketing and networking but it mean less time to write.
10. If you were able to meet any author, alive or dead, who would you choose and why? 
I think I'd quite like to meet Barbara Taylor Bradford as it's been said by some of my readers that my writing style is like her early writing.
11. Are you a planner or a pantser?
A bit of both although I normally like to know the ending. However, I changed my mind about the ending for 'The Coal Miner's Son,' so in this instance, definitely more pantser.
12. What's on your current to-do list?
I have a couple of poetry collections that I'd like to get out.
When I was Poet in Residence to my local Victorian Park, I wrote a poetry portfolio for my module assignment. This collection uses a fictional timeline to narrate the story of the park and is broken into four sections.
I have worked on another poetry portfolio for my MA dissertation. This was on myth, folklore and legends around trees. However, I still have a few more poems to write to add to this collection.
And of course my priority at the moment is to complete 'The Coal Miner's Son.'
Patricia thank you for your lovely message, "Once again Soulla, thank you for having me here. I've enjoyed answering your questions." and I wish you all the best with the completion of The Coal Miner's Son. 
Thank you readers for joining me this week and you can connect with Patricia across any of the links below. Until next time, Happy Reading, Happy Writing, Happy You! 
With much love, Soulla x 
Links:
Twitter: https://twitter.com/PMOsborneWriter
Instagram: https://www.instagram.com/patriciamosbornewriter/
Facebook: https://www.facebook.com/triciaosbornewriter/?eid=ARAWl6kX-Z4ENmaNIYhvFHIqRBpmnA8ALjtVhY_WLYHM1GtvkhdCcDVPUdzOp7wN8BmGkRkmGsHJD2ZJ
LinkedIn:  https://www.linkedin.com/feed/
Website / Blog:    patriciamosbornewriter.wordpress.com
Email: patricia.m.osbornewriter@gmail.com
Amazon link to books:
Please follow and like us:
Hi everyone and welcome to my poetry post this week. This is a special one as it will feature in my third novel, currently titled Trust is a Big Word but this may change. The story is set in London and Scotland and follows the friendship of two people who then become involved in an illicit affair; chatting on Twitter begins as a bit of harmless flirtation but quickly escalates into something much more intense and passionate and there's no going back…or is there? Are Alexander and Maria in too deep? Will they leave the lives they know to be together or will circumstances and old habits keep them apart? Can't wait to share it with you towards the end of 2019/beginning of 2020.
THE FIRST TIME I SAW YOU
The first time I saw you was before you saw me
Walking towards me, consciously unaware I was there
I observed you whole, your walk, your look, your stare
Like an outlined drawing I could now fill in the blanks
The gait of your step, the movement of your swagger
How tall you were and the way you held your head
I averted my eyes to avoid you yet noticing me
I wanted that moment of recognition just right to be
One of held locked gaze, not a crumpled weight
Colours of want and pages of love swept through me
Long felt caresses, silver-edged dreams almost a reality
Melting deep within me, sensations infused me abound
Then you caught my eye, and smiled an open song
A collision of desire and brushstroke this is for real
You took me in your arms and wrapped me in scarlet lust
Our hearts tender, entwined threads of silk in fine gold
A sip of eternity as our lips for the first time touched
Creamy beads I felt release as I breathed a heart's wisp
And you held me there for seconds but of all eternity
Lost in your strength, a wrap of comfort, love's creation
Inside the fluttering white wings of angels dusted my heart
Please follow and like us: