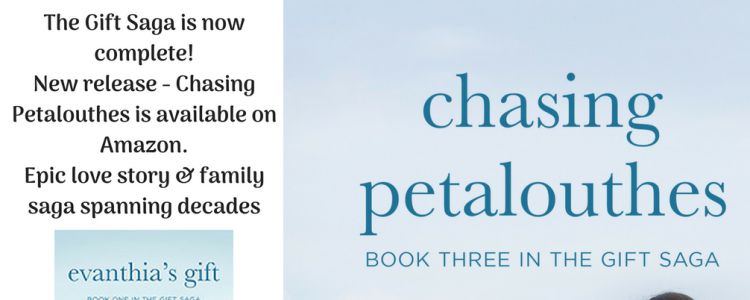 Welcome to A Cup of Conversation with wonderful writer and food blogger Effie Kammenou. I instantly warmed to Effie on Twitter and her shining, gently personality comes through in her interview. She is of Greek heritage and her series "The Gift Saga"has been inspired by her father's stories as well as her own inquisitiveness and connection to her family's roots. I hope you enjoy reading her "cup" as much as I enjoyed chatting to her.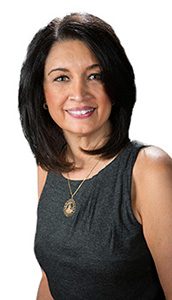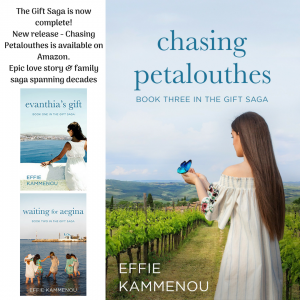 1. When did you start writing creatively?
That is not an easy question to answer. The short answer would be 2012, about six months after my mother passed away. I wrote as an outlet to express myself and to channel my grief. But I had been writing a food blog for several years before that. In that blog, I not only shared recipes, but also the traditions and celebrations that went along with the foods. I also occasionally contributed to a regional magazine, writing restaurant and book reviews and feature articles. However, if I go back even further, I remember writing a play with a friend when we were barely in our teens. And to think I thought I was only interested in acting out the plays, not writing them!
2. Which author has most influenced your own writing style and how?
I can't say that my writing style has been influence by any writer. I admire many authors, envy their eloquence and sophisticated use of the English language, but each author has his own style and own voice. Mine comes from my soul and life experience as well as my interests and observations of the people around me.
3. How would you describe your "The Gift Saga" series' writing?
When I began writing the first book, Evanthia's Gift, I wasn't sure it would turn into a book. I was writing more as a form of therapy. Fifty-nine chapters and 560 pages later, I had a full novel that was the first of a three-part saga. I had a story line in my mind for a while and I expanded it, developing a character inspired by my mother's grace and spirit. I also had a basic idea how I wanted to continue the saga with the other two books, but the details and the deeper story emerged as I wrote.
4. What is your favourite reading genre?
I love to read women's fiction and contemporary romance with deeper themes. The occasional rom-com is fun too. I also like a good paranormal fiction. And I really enjoy revisiting the classics I grew up with. That doesn't really answer your question, does it? I can't pin it down to just one.
       5. You have had an acting career in the past. How has acting influenced or supported your writing career?
Saying that I had an acting career is stretching it. I studied acting in college. I'd hoped to have an acting career. What I lacked at that time was the fortitude to forge ahead through rejections and the moxie to push my way through the right doors. And then there was that annoying reality called 'making a living.'
My training did, however, influence the way in which I write and develop characters. The way I'd breathe life into a role by giving the character a history beyond the script is the same way I gave my characters in my books their personalities, traits and pasts.
I have a little corner of the living room which I refer to as my 'writing nook.' I must have made it too comfy though as my hubby is always sitting there! I don't have a set routine- just whenever I have time.
6. How has your Greek heritage influenced the stories you write?
My Greek heritage is all over these books – the traditions, customs and religious holidays. The food and the spirit of the Greek people. The stories I've heard all my life and the experiences I've had. My observations of other Greeks and Greek-Americans and the dynamics of their families. All of these factors influenced my stories.
7. Tell us a bit about your latest release.
Chasing Petalouthes is the third and last book in The Gift Saga. This story focuses on the current generation in the family as they navigate their way from adolescence to adulthood. In the other two books the mains characters are women and it's no different in this one.
Evvie has lived through the loss of her father and her most beloved yiayiá. Because of this, she thinks that closing her heart will protect her from future pain. She's wilful and defiant at times in respect to her mother who has her best interest at heart but sometimes tries to force her hand in a direction that doesn't interest her.
Stella is the youngest of a family of siblings and cousins who, in her mind, are all more attractive, intelligent and talented than she is. She suffers from a lack of self-esteem and that frame of mind lands her in a relationship with the wrong man.
Throughout the story, the younger generation learn lessons from the older members of their family. Many of the chapters drift back in time as far as 1928 before any of the family had come to America.
In the end, the entire saga is tied together in a very meaningful and heartfelt manner.
8. Where do you write and do you have a writing routine?
I have a home office connected to the kitchen. The joke in my family is that I only occupy one of two spaces in the house – the kitchen or the computer chair.
I work during the day, so I write in the evenings and on my day off. I'm a night owl. I sometimes can be found at the computer until 2 AM and then I get up to go to work in the morning. I can be a little obsessive once I'm in a writing zone. I hate to be interrupted and writing that late affords me a lot of quiet time.
9. How do you "build" your characters?
As I mentioned earlier, I develop characters the way I'd created and interpreted roles. I like to give each character a history even if it doesn't come into play with the story line. But where they come from, the type of life they led and the experiences they'd gone through influences who they are, their traits and mannerisms.
10. What steps do you take to ensure your writing is ready for release?
I make quite a few revisions before anyone else lays eyes on it. I have a good friend, who I call my unofficial editor, and she is the first one to read through the manuscript. I take her suggestions and do another revision. With the first book, I had several beta readers and I'd made many changes after their read through. With this last book, I only had two beta readers before I handed it over to my editor. I make a few more revisions while working with her and when the manuscript is where we both want it to be, it goes out for a final proofread.
      11. What's your favourite go-to snack when writing?
That all depends. Sometimes it's dark chocolate and other times, chocolate licorice. But I'm really more of a savory food lover. Give me a few chunks of cheese and I'm a happy person. Especially kasseri!
     12. I know you're fond of cooking. Tell me a bit about your food blog and how your cooking has influenced this.
The food blog was started because people were always asking for my recipes. I thought it was an easy way to share them and also give a little backstory on what makes the dish I'm sharing special. Most of the recipes are family ones, taught to me by my mother and yiayiá. I'm proud of my Greek heritage and I enjoy explaining the customs and traditions that go along with our delicious foods. I also have other recipes, ones I've developed myself and aren't necessarily Greek. I entertain a lot, especially in the summer, so I post those recipes as well. All three of the books contain recipes between some of the chapters. I did this for a couple of reasons. I simply couldn't help myself! But I also thought for the non-Greek readers, the list of ingredients would aid in imagining what the foods in the text might taste like.
     13. What two things frustrate you the most about the writing industry and how would you change these? 
The industry has changed completely from ten years ago. The ability to self-publish has given me and other indie authors the opportunity to have our books on the market and in the hands of thousands of readers. I've been fortunate that my books have been well received and have sold to a large demographic.
The frustrating part is two-fold. The amount of time I spend on marketing takes away from my writing. I'm always looking for ways to reach new audiences and with all the different social media platforms there are today, I always seem to be on my phone or computer.
The other thing is that traditional publishers have not changed their business model or if they have, only minimally. Indie books are selling at a rapid rate. Readers are buying them and discovering new authors, but unless an author has already sold tens of thousands of books on their own, the publishers won't take a chance on them. Getting your manuscript into the hands of an agent willing to take you as a client is as hard as getting a publisher to consider your book. And you can't get a publisher to look at your book unless you have an agent. I've already gone through this before with my so-called acting career.
All in all, I'm happy to have control over my work, so I just keep going, writing and promoting. I'm lucky to have a fan base that is enthusiastic when I release a new book. I love interacting with readers on social media and I appreciate their comments and reviews.
     13. What's on your current to do list?
Chasing Petaouthes was only released on June 3, 2018. I'm busy marketing the book and looking for new readers for the entire series now that it's complete. I'm working with my cover designer and formatter to create a box set so it can be purchased together at a discounted rate.
I also have notes on the next series and plan to begin writing in a month or so.
I also need to build an author website, something I've put off. I'll be working on that as well.
Huge thanks to Effie for joining us and I wish you the very best of luck with the new release! Thank you too for reading – leave a comment too if you have a spare few minutes. You can connect and follow Effie's writing journey and buy her books on any of her links below:
Links:
Twitter: https://twitter.com/EffieKammenou
Instagram: https://www.instagram.com/effiekammenou_author/
Facebook: https://www.facebook.com/EffieKammenou/
LinkedIn: https://www.linkedin.com/in/effie-kameno-speyer-961682107
Blog: https://cheffieskitchen.wordpress.com
Amazon link to books: https://www.amazon.com/Gift-Saga-3-Book/dp/B07DCBXGGJ/ref=sr_1_5?ie=UTF8&qid=1528001925&sr=8-5&keywords=effie kammenou
Newsletter signup page: http://eepurl.com/bIoJl1
Fan contact e-mail: effiekammenou@gmail.com
Please follow and like us:
Welcome to this week's A Cup of Conversation with children's writer Elisa Gianoncelli who has been writing for over 20 years and is super excited about getting her books on the market very soon! I met Elisa through my work as both a private tutor and editor of her books and her passion and enthusiasm for writing surpasses any I have come across before…with her resilience and determination she is an author to look out for!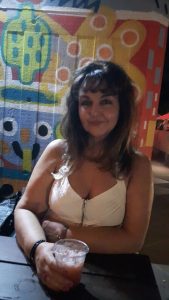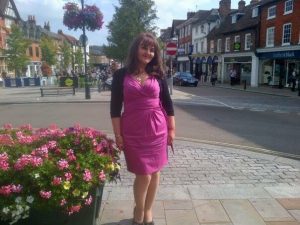 1. When did you start writing creatively?
About twenty-one years ago. My dad got ill and so I started writing my novel Tredicino for him and it would be the only thing to make him smile during that painful time and then I began to write the 'Me, You and…' stories. I switched from one to the other intermittently which kept my writing juices flowing.
2. Which author has most influenced your own writing style?
I would say Roald Dahl with The Frankie book series and I think his zaniness is injected into my stories. JK Rowling's success, however, in her approach to a book series made me look at my novel Tredicino in a different way and because of the word count I have decided to serialise it. I can also say Enid Blyton influenced my writing as I wanted to introduce a varied vocabulary dealing with adventurous situations. For example, the country links with Britain, Ireland and Italy give a taste of the culture of different places increasing their general knowledge as Enid Blyton did in her books too.
3. Many writers dream of having an agent/publisher are you going to pursue this traditional route to market or have you published independently?
Yes, definitely. I think to get my books to a wider audience I would need the expertise and knowledge of the market that an agent and/or publisher will be able to afford me. I have made some of my books available as e-books on KDP but I am still hopeful to work with an expert in the field of children's books so that all the series can be made available.
4. How did youchoose the title of your latest book or book series?
For Tredicino I used the name my dad used in his stories to me as in Italian this means the thirteenth child and this is what this child got called because his parents could not be bothered to give him a name and he was the thirteenth child in his family.
I came up with the name Frankie because that was my nephew's shortened name from Francesco and I thought it suited my little adventurer.
'The Me, You and…'series came along because of my love of the world around us and the signs of danger that were emerging in how people were treating it for example, pollution,
plastic in the oceans and poaching of animals. So I felt as a tribute to animals who I love I could get across to children the amazing aspects of the elements and via the activity we explore these issues further.
As I was writing this series I became very involved in mindfulness and decided to apply this to the children I teach and their learning and so restructured my books to have a mindful approach.
5. Of all your books, who is your favourite character and why?
Tredicino is my favourite character because he's got super powers, he'd been brought up by awful parents yet rises above all the things going against him. By the time he was born his parents couldn't even be bothered to give him a name hence he is called the 13th child and has an awful existence until his grandma comes and lives with the family and he is destined to grow and flourish and become important. It's a story of fighting back and finding yourself in a world that isn't always kind.
6. Your children's books are very colourful; who created your artwork? 
I've had a number of artists work with me. David Ivory illustrated the Frankie books; he was an art school teacher where I used to take my son and then I got in-house support, from those who had creative talents and worked within my school although I have the copyright to all my artwork and I have also done some of the illustrations myself as art was one of my A Levels and has always been a hobby alongside my writing.
7. What are you working on at the moment/what's next?
Presently I'm working on my novel because it has been re-born and re-modelled; due to many personal experiences I've had to put it down and have gone back to it with fresh eyes and working on edits with Soulla. I've told myself this is the last time I'm going back to it since my son reviewed it for me too and made enormous enhancing changes which took it to being more of a universal book for boys and girls.
I'm also working on my educational books; 'Everything you need to know for the 11+ exam in English and Verbal Reasoning and how to pass it.'
8. Where do you write and do you have a writing routine?
I write anywhere and everywhere but I am probably most productive and best at night, usually at the dining room table and sometimes in bed. I usually write at night…with my Tredicino novel I'm re-visiting the novel and developing the characters and adding more detail.
       9. What is your favourite go-to snack when writing?
I've gone through stages but popcorn was a favourite for a long time and chocolate but now I tend to have dates and dried fruit…lots of different fads and currently I nibble on cream crackers!
10. Is there any aspect of the writer's life you least enjoy and why?
I think it can be quite isolated and it can be quite a lonely experience and you do feel a lot of pressure; is it good enough? You always question yourself and wonder if you're doing this well enough and not fooling yourself…but I think that every writer will question their ability but I do find it good fun to get into my writing and the different characters.
11. Does your work as an educator inform your writing in any way? How?
Yes, if I hadn't been a teacher I would not have been able to do the activity books which support the 'Me, You and…' series. I need the wealth of knowledge my experience brings to produce these. It's helped me to choose the vocabulary that I think is essential for children to know.
12. What two things frustrate you most about the writing industry?
I think that literary agents are so difficult to get unless you're a published author and it seems like a catch 22 situation. I wonder whether all publishers really read manuscripts sent to them? I think that's one main thing for me. The second is that I think that those people who are published don't seem to support those of us who need that support to get a lucky break…I think it's kept closed and it's difficult to find a way in. I also think all this ghost-writing doesn't do any real authors a favour either. As a previous ghost writer I made a lot of money for someone else and this left me wanting to do it for myself.
     13. Are you a planner or a pantser?
I think I started off as a pantser and then I became a planner…the structure of the story is vital.
     14. What's on your current to-do list?
What's on your current to-do list?
To get a literary agent or publisher because of the nature of my books, they are not easy to sell on Amazon and I'm hoping to sort this out before I get my novel polished and edited with the right support and I want to get my name out there as a brand.
Links:
BOOKS:
https://www.amazon.co.uk/Kindle-Store-Elisa-Gianoncelli/s?ie=UTF8&page=1&rh=n%3A341677031%2Cp_27%3AElisa%20Gianoncelli
Please follow and like us:
Hi! Welcome to this week's post. I often get asked how I think of writing the stories I write and more recently, what inspired me to write The Summer Will Come.
I've had many enriching experiences in my life which have opened my eyes to new things about myself, people and the world. But the seed which influenced the story The Summer Will Come came from somewhere deep within me. My mum recovered from an illness which lasted over three years and brought the very real concept of death and the fragility of life to me. Everything comes to an end and I began to question my life's purpose. What legacy would I leave behind once I was gone? How would people remember me? What is this life all about?
My Greek Cypriot roots and my sense of wonder and inquisitiveness of what came before filled my heart and my mind. What was life like before I was born, what experiences made my parents the people they are and ultimately have shaped me and the person I am today?
My pique didn't stop there and I began asking questions of my mum and dad, aunts and uncles, anyone who'd care to answer my barrage of questions; What brought you to England? Why did you leave Cyprus? I listened in awe at their recollections, their tales of escape, of heartache, of leaving behind their loving homeland, their hopes and dreams as their parents came to a foreign land with the intent of building a better life for their families. It was these stories and accounts, scribbled notes in my notebook, which formed the historical thread and the eventual story of plot twists and turns in The Summer Will Come.
In addition, I undertook hours of secondary research. I ploughed through many books, internet sites, photographs, and images.
My Instagram account connected me to the family of one of the EOKA heroes of the time; Evagoras Pallikarides. The family shared precious transcripts and notes and personal stories of the time and this history came alive as I read and imagined what it would have been like to live through the struggles of the time as a freedom fighter.
I have also been privileged enough to have connected with some incredible people to gain insight to their memories, thoughts, emotions and the impact that leaving their home country had on them. One key element repeated itself again and again and that was the determination, resilience, love and passion for traditions and culture that kept them going through their adversity and hardships.
The story revolves around two families, both Greek Cypriot living in different villages in Cyprus, one a small mountain village and another a coastal village in the south of the island. It is 1953; the year of Queen Elizabeth II's coronation and the start of what becomes a momentous period in the island's history; a time of turmoil, political conflict and slaughter of innocent people in the name of Enosis (unity with Greece) and freedom from British rule.
The reader is carried through their trials and the final push which forces them to leave their life, the only life they have ever known, to move to London, England. This is primarily a fiction novel set against some of the key moments in the history of Cyprus in the 1950s. It is a book of hope, new dreams, hardship, determination and overcoming adversity at a time when England, too was going through lots of changes.
The novel is written as a multi-point of view story – a mother and daughter from one family living in Kato Lefkara, and a father and son from the other family living in Ayios Tychonas; both villages are real villages in Cyprus.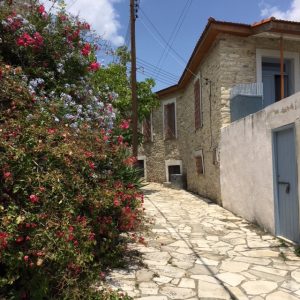 Elena, the daughter, and Christaki, the son, are the key main characters in the story. This helps to explore how the story events and situations are perceived by different generations and through both female and male voice allowing the reader to gain a more rounded experience of all that happens.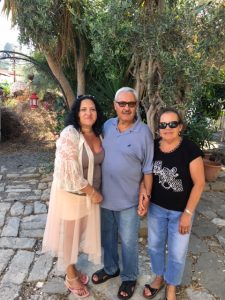 I have visited Cyprus many time over both as a teenager and an adult and I use the sights and smells of village life as I remember them, and as divulged to me through my research to draw the reader into the setting. I was lucky enough to visit Cyprus again earlier this month and with a fresh eye and a deep love in my heart I noticed different things. The stone oven, in which Christaki's mother bakes bread and cooks thefamily meals, is  still hidden in the far corner of the village home's courtyard in Ayios Tychonas. The church where the Queen's coronation is celebrated in Kato Lefkara still stands.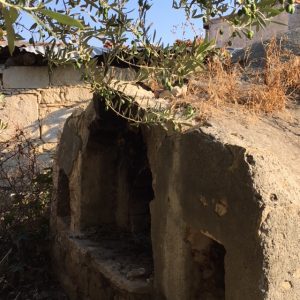 Publishing this book as brought something very special to the book shelves of all those readers interested in Greek Cypriot life and traditions and 1950s Cypriot and British history. Readers who enjoy strong characters, a well-paced plot with realistic yet amazing storytelling will want to read this book. I have cried, laughed and rejoiced with the characters in The Summer Will Come and I know that you will too!
One of the most recent reviews of the book says:
"An excellent read, a story rarely told in public, about what life was life for those Cypriots caught up in the crossfire of the Union with Greece campaign (EOKA) and the British Occupiers. Many who by the 1950s were increasingly impoverished and at the time terrorised by both sides. Shot at by both sides, caught up in bombings, not wanting the colonists in power, but not wanting the violence either. By 1958 the story moves to Britain as an increasing number of Cypriots move to England, in this case London.
Have you ever wondered what immigrants made of London in that period, coming from beautiful towns and villages to this smog ridden and dirty massive metropolis? But nothing is exaggerated here, our heroes suffer culture shock, family tribulations, but they also find new positives in the new life.
To say more would spoil the reading of a very good book, a book I couldn't put down and read in 3 nights."
If you'd like to read the book or read some more of the reviews it has received then please go to my Amazon author page here.
And until next time, take care and happy reading!
Soulla xxx
Please follow and like us: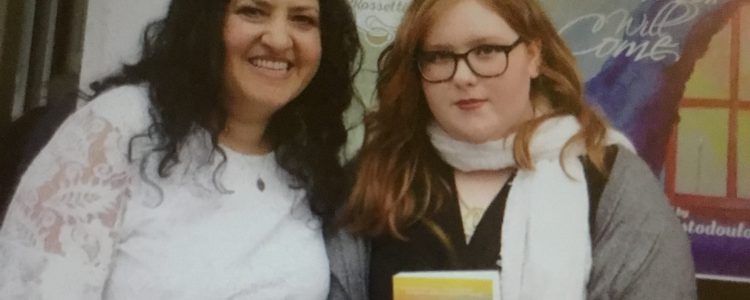 Welcome everyone! I am delighted Mya Glenister agreed to do this featured blog post! As a former teacher of Business Studies and Pastoral Leader in a local secondary school, I am a huge advocate of giving young people opportunities to learn, develop, enhance their skills and build resilience and confidence too.
After launching a competition via Instagram for artists to come up for book cover ideas for my two novels, I chose Mya Glenister's design out of six proposed designs sent to me as well as an original painting on canvas by another Athens-based student, Alexandros Sainidis.
This is her experience in her own words and I will be forever grateful to her for her dedication, mature approach and tireless edits to the final designs I used for Broken Pieces of Tomorrow and The Summer Will Come. This is Mya's story:
Hi, my name is Mya Glenister and I'm a 15-year-old from the United Kingdom. I designed the cover for Broken Pieces of Tomorrow and formatted the cover for The Summer Will Come. I met Soulla on Instagram after she had seen some of my work, and she messaged me and asked me if I wanted to take part in a competition to design her book cover. It was quite exciting for somebody to suggest something like this – I was, and still am, a very small artist and nobody had really noticed me or recognised my art before. Being selected and taking up an opportunity like this was both exciting and scary, but it was fun and I recognised it as being potentially important for my future too. I should also mention that Soulla contacted my mum and Okayed our working together as I am still a minor.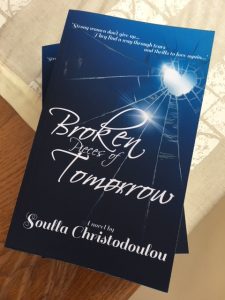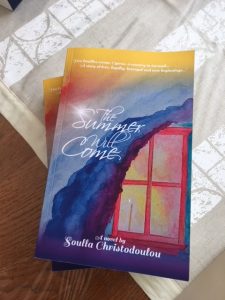 6 things I have learned through designing book covers (plus some tips)
1.      Art block is incredibly frustrating
Art block is when an artist has absolutely no ideas or inspiration. I think that designing a book cover is easier said than done. It is incredibly frustrating when you can't think of anything to put on the cover, particularly when there's a deadline. I've had art block plenty of times before, but when there's a deadline it gets a lot worse. To combat it, Soulla suggested that I use Google images to search words from the title of the book, and her summary of the story, to source a bank of images and ideas. Well, it worked, and that's where I got the idea of the crack for the cover of Broken Pieces of Tomorrow. The heart comes from the romance part of the story.
2.      Decisions
Deciding the fonts and colours was really difficult. I had to research a lot of things to set the mood of the story. With Broken Pieces of Tomorrow, I created the entire cover, so I had to research both fonts and a colour scheme. The light and dark blue background can connote the sadness that Georgia goes through as well as her strength as she goes on her journey to new beginnings. The white of the text and in the centre of the heart represents purity, hope and starting over. The use of these colours sets the tone of the book before the reader has even started reading it. Fonts can also draw readers in and set the tone of the book. Cursive and script fonts, like the ones I used on the Broken Pieces of Tomorrow cover, look very feminine and quite mature, which signifies that the book is a women's adult fiction. Also, be careful which fonts you choose. Choose ones which are on the public domain or are 100% free. These are completely free to use commercially, but you can pay for fonts if you want to. While you shouldn't judge a book by its cover, it's still important that you are able to set the general mood and idea of the story with the cover.
3.      Time management and Overworking
As a 14/15-year-old, it was difficult to be able to work on my studies, work on the covers, and have my own free time. I had to manage my time and it was pretty difficult. It did, however, help me have a better understanding of time management and helped to develop organisational skills and the importance of prioritising. Year 9 and 10 are extremely important years as a student, as this is where you learn most of what you'll need in year 11 for your exams, so there is significantly more homework than in year 7 and 8. As well as having studies and the cover, I had to have my own free time to relax and cool off – I learned that the hard way after I had overworked myself and caused issues with my mental health. Thanks to the experience of creating the cover, I understand better now that it's important to spread work over time and still have time to unwind, and I think that this'll help me through my adult years too.
4.      Time flies
Time is an extremely important factor when doing anything. I've already mentioned it once, and I'm going to mention it again. Time flies when you're doing something important. The time between Soulla requesting me in March 2017 and the book being released near Christmas of the same year felt extremely short. Understanding time is crucial if you're going to design a book cover, just as it goes quickly when you're working towards anything at all. I've already been told plenty of times that Year 11 goes very quickly when you're revising towards your exams – it's exactly the same with designing a book cover. I'm glad that I've had the opportunity to experience time's cruel flow, and it will help me with my exams and maybe even life in general.
5.      Motivation and Attention
Being motivated to do anything is difficult, especially when you're an easily distracted teenager. I found it difficult to stay focused on something for more than about half an hour to an hour (for example, while writing this post, I started Googling why milk curdles with acid). It's easy to divert your attention towards something else: that TV show you're halfway through watching and really want to finish, going out with your friends instead of doing something you need to do, or even sleeping for 'just five more minutes'. You'll sometimes even get distracted when you are really enjoying doing something. The best thing to do if you find yourself getting distracted is to remind yourself why you're doing what you're doing in the first place.. What is it all for? If you're revising for your GCSEs, it's so that you can pass and get a good job. If it's a book cover, it's so that the author's book can be released, and your art can be on display. Reminding yourself what it's for can improve your motivation and focus your attention.
6.      Pride
Pride is not a bad thing. If you've designed a book cover, it's good to have pride in your work. That's your art, and it's the first thing people see when they pick up the author's book. And you've got to be proud of it. You've put effort into it, and it's yours, not anybody else's. You have the bragging rights, so use them! It's not wrong to tell somebody what you've achieved. You, specifically, have been chosen to create it, so why not be proud of that? I am really proud of my work, and I have told a lot of people about my achievements and that's not a bad thing at all. You've got to hold your head up high and be proud of what you've achieved.
You can find me on social media:
Instagram.com/artful_ginger
Facebook.com/artfulsilver
Huge thanks Mya for this fabulously insightful discussion about your experience of designing my book covers. I wish you all the best in your creative career and in your upcoming Year 10 mocks too!
Thank you too for joining me again and I hope to see you again soon!
Keep smiling, keep shining, be you!
Soulla x 
Please follow and like us: