Hello and welcome to the last blog post of 2017!
It's that time of year when so many of us take time to reflect on the year that is almost over and we begin to plan ahead and think about things to come. What has made you happy and brought joy to your heart this year? What obstacles and challenges have you faced and how did you overcome them? Have your experiences changed the way you think or feel about certain aspects or people in your life? Perhaps you've lost someone dear to you. I've had highs and lows this year and I'm looking forward with a grateful heart that I am here to welcome 2018 with open arms, an open mind and an open heart. 
Life often just happens TO some of us while others have the attitude of I'M going to make life happen for ME. Either way I hope you enjoy this poem taken from my poetry collection SUNSHINE AFTER RAIN. ( viewBook.at/SARSoullaC )
It's been a long while coming
But cannot stop moving, cannot stop running
Thoughts whirling round in my head
Kindly words, promises said, whispers unsaid
What happened to our forever after?
Our joyous days filled with laughter?
Did habit and comfort get in the way?
Forgetting too often 'I love you' to say?
Life rushes, demanding space and energy
Losing ourselves to imbalanced symmetry
Hollow kisses, vacant glances and hurried caresses
The ticking clock a reminder time on presses
Early dawn mornings and late night slumber
Aching bones and tired limbs outnumber
Hours spent in front of blue screens
Or idly watching television's mundane scenes
But we must turn to each other anew
Make joint our efforts to be honest and true
To notice again beauty, joy and radiance
Breathe in rose perfume, amber fragrance
We unfold achingly, colours of a new bloom
Togetherness, unity in the same room
Holding tight, can't let go
How did we almost let our 'us' away blow?
With one accord, in each other lost
Our bursting hearts' passions embossed
We divert attention and feed love's funnel
Rejoicing we found light at the end of the tunnel
Wishing you all a very happy New Year 2018 full of dreams come true and many blessings.
Big hug and much love, Soulla xxx
Please follow and like us:
Christmas Morning
She woke, stretched arms above her head
A starkness, white, across the tiny room
It felt as though she floated in her bed
Her mind went whoosh and zoom
It was Christmas morning
And many a sound could be heard
Robins twittered without warning
Her eyes screwed against the light, blurred
She sat up and shivered against the chill
Wondered would the fires be roaring
Promised surprises awaiting gave her a thrill
Springing out from the covers, her heart adoring
Nimbly running down the stairs
The tree sparkled, adorned greeted her
Presents in abundance, stuffed teddy bears
The cat curled up meowing her purr
Mama and Papa awaited there
With orphaned Johnny and Little Rose
Bouncing blond ringlets, jet ebony hair
Lit wax candles cast their dancing glows
Within seconds hugs and kisses anew
The Christmas gifts were torn open
Wrapping and ribbons around the room flew
Wild whoops and yells of excitement spoken
The fire roared its orange and burning flames
While outside the snow blustery came
The children played, with echoed exclaims
Spreading out counters and a board game
Wonderland flurry wrapped the garden in white
A tiny robin at red berries nip and pecking
The garden a winter's magical sight
An iridescent pure silver icy flecking.
Happy Christmas to you all. With love, peace and joy.
Soulla xxx
Please follow and like us:

Welcome to Part 5 of this great blog series – Writers' Favourite Writing Quotes. This week's guest, Allison K. Garcia, has collaborated on this series with me before in Part 4 and she wanted to share another of her inspirational quotes with us. So welcome once again Allison, it's lovely to have you back in the 'Blog Seat' once more! By way of introduction I have added one of my own quotes which particularly resonates with me right now and I hope that you can relate to it too. Take five minutes and let's read on…
So, one of my own quotes which I go back to again and again is this:
'People will never forget how you made them feel.'

                              Maya Angelou
The reason this is particularly inspiring for me right now, at this point in my writing journey, is that I have had many readers of BROKEN PIECES OF TOMORROW contact me directly or through social media about the feelings the story evoked in them. Many who have commented in their Amazon reviews of the book and their comments have included: 'What an emotional rollercoaster…', 'It gave me the chills…', '…had me laughing and crying…'. Direct messages to me have included: '…it brought a tear to my eye…', '…I felt so sad I cried…', 'I whooped with joy at the end…so happy for Georgia!'
I must admit to you all that writing the book was quite emotional for me as it is partly based on my own personal experience of my marriage breaking down and the journey I found myself going on; often on auto-pilot! So I laughed and I cried writing the words as they literally, on some days, poured out of me with my tears.
To know that the story, MY words, have touched readers in this way is incredible and I feel sure that Maya Angelou is right when said this.
All my links can be found on my website, so please connect with me…I'd love to keep on sharing what I'm doing with you and look out for my next book THE SUMMER WILL COME – out on March 25th, 2018.
Allison K. García's favourite writing quote:
"The pen is mightier than the sword."
   Edward Bulwer-Lytton, 1839
"To use my words to fight injustice."
I've never liked physical altercations but being from an Italian family in New Jersey, I soon became a master at verbal altercations.
In school I started to learn about injustices towards different cultural groups and it soon became my own personal soapbox.
Later when I got my Masters in Counseling and began to work in this field, I heard so many stories of trauma and social oppression and injustice towards the Latino population. During that time, I was also learning from my brothers and sisters at my church about their traumatic border crossings and reasons they emigrated and what they had to endure here. Then a few years ago, when a prominent member from our church was deported, I decided that I needed to write a book about undocumented immigrants. And with everything that is going on in our country right now with racism and prejudice I decided that I wasn't going to wait to get it traditionally published but decided to publish Vivir el Dream on my own. So far it has made a difference in some people's mindsets regarding the undocumented population and to me that is worth everything, all the hard work I put into the book.
What are you writing at the moment/working on?
I am hoping to get Vivir el Dream translated into Spanish and hope to publish my next Latino Christian fiction book, Finding Amor, in 2018.
Social Media Links:
facebook.com/allisonkgarciaauthor
Twitter: athewriter
Instagram: allisonkgarciaauthor
Blog: allisonkgarcia.wordpress.com
Thank you Allison for joining us again and to you too! I hope that you will come by and visit again soon. And if you have a favourite quote, whether it be a writing quote or one which inspires you to write, and would like to be featured in the series, please contact me, I'd love to hear from you!
Until next time, happy writing, happy reading, happy you!
Please follow and like us:
Amy was one of the first authors I connected with on Twitter a year ago and her down-to-earth, realistic, heartfelt and often emotional poetry struck me as some of the most authentic poetry I have read in recent times. Amy bares her most inner fears and hopes, her pain and her joy through her words and very often in such a way that I can't help but want to hug her! So when she agreed to contribute to the Christmas Poetry blog post I was both delighted and a little anxious to see what take she would have on this. Her poem 'A Christmas Confession' has not disappointed me and is as true to her and Christmas as it could be. So whether you celebrate Christmas or not please read on…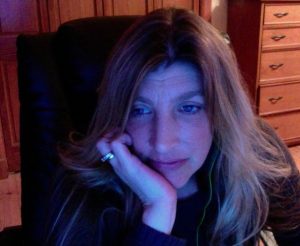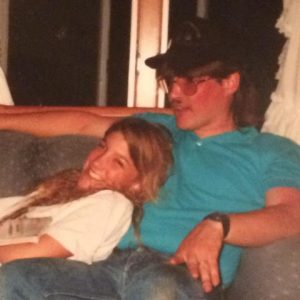 A Christmas Confession
He looked in my eyes
With a slight grin on his face
He had a simple question
One filled with grace.
"The night before Christmas
—the blizzard of '83
Remember the snow?
It'll never leave me
You were only six.
We'd just moved back
The presents were at grandma's
Dad couldn't walk the path
Mom worried and panicked
She had to give you the magic
If Santa failed you
It would've been heartbreaking and tragic
So I bundled up
My mind set to be strong
Across the field I walked
Only a mile… it wasn't long."
He shrugged and chuckled
Like he'd stepped in the past
My heart swelled with love
For my brother at last
That night still fresh,
Memories flooded my mind
It was an adventure for me
All the chaos was fine
My room was freezing,
Snow all over the floor
Mom gasped in horror
Then slammed the door.
I felt her anxiety
As she ushered me away
With an arm full of blankets
My brother's room, I would stay
The honor was mine
When I settled in my nest
My brother wasn't there
I couldn't fight the rest
Later I woke
And asked what was wrong
My hero simply answered
"Go to sleep—Santa won't be long."
In the morning I jumped up
And ran to the tree
Showered in lights
The sight was magical to me
At six years old
I had the best Christmas day
All because my brother
refused to let a blizzard get in the way.
AjM
Thank you so much Amy…so real and I imagine emotional to write too. It's been wonderful having you on my blog dear friend and I hope you will be a guest again!
Happy Christmas to you and your family and to all of my wonderful readers here…I hope you all have a beautiful, peaceful time full of love and the happiest of memories.
BIO:
Amy J. Markstahler is a poet and author of two novels. She lives in Central Illinois with her husband and two children in a cabin near the river.
Social Media links:
Facebook: https://www.facebook.com/AjMarkstahler/
Twitter: https://twitter.com/Ajmarkstahler
Blog: frontporchobservations.com
Please follow and like us:
I wanted this week's post to fit in with the festive spirit that comes with Christmas whether you celebrate or not. I remember being at school with Jewish children, Hindus, Sikhs, Muslims and they all still looked in awe at the wonder that seemed to surround Christmas time even though they didn't celebrate.
So this week I hope you enjoy the festive story starters. These are for those of you wanting a break from your own writing but who still might want to snuggle in front of an open fire, notebook and pen in hand, maybe a glass of mulled wine or Baileys, and just write.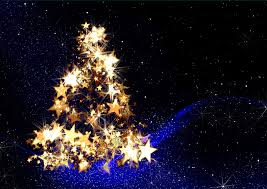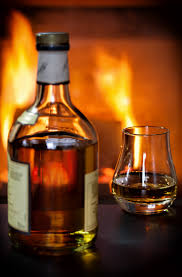 1. She didn't believe in angels, she never had but then how could she explain what had just happened?
2. He wandered round the huge shopping centre wondering where to start. He had exactly one hour to buy seven presents and all he could focus on was the huge candy cane hanging from the ceiling in the middle of the concourse…
3. The smell of brandy hit the back of her throat. Just one wee glass would be alright. I mean how would she get drunk on one glass? Two hours later, her apron dusted with flour, her fingers sticky with the fruit mixture, she looked at the bottle. She hiccupped and realised it was half full. How would she explain this?
4. 'Charity begins at home,' said her sister in no uncertain terms.
     'But I want to do something. Do something that makes a difference,' whined Freda.
      'Well, go and do it somewhere else and don't you go spending money we haven't got!'
5. Jonathan had wanted to be one of the stars in the school play. Then he changed his mind and the teacher kindly swapped him across to be a snowball. Then he changed his mind again and so he was playing the part of the nutcracker…but then he changed his mind again.
6. He looked through the recipe…one piece of coal, popcorn string, half a carrot, two tangerines, a sprig of holly…a box, ribbon and a candle. He had everything he needed. Now, to get started…
7. He knew he shouldn't but having crept down in his pyjamas there was no going back now. He took down the cake tin and opened it. The last mince pie stared back at him. He reached his hand into the bottom of the tin and pulled it out. Its top sprinkled with sugar and glazed with egg seemed to shine at him. He brought the mice pie up to his open mouth and just as he was about to take a bite…
8. Everything was pristine and in its place. The wooden reindeer adorned the fireplace, the firewood was cut up and filled the log basket, the bright red sleigh covered in fake snow decorated the middle of the mantel piece, a red bowl overflowed with gilded cones. But there was something missing…
I truly hope you have fun with these…perhaps use them with your family and loved ones on Christmas Day to have a storytelling session. Whatever you do and however you celebrate and spend the time I hope you and your families have a wonderful time. Happy Christmas to you all and a Very Happy New Year.
Please follow and like us: