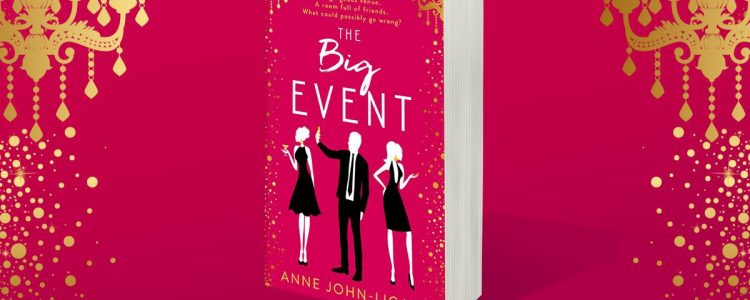 Thank you for joining me for A Cup of Conversation today as I chat to Anne John-Ligali on what is her much awaited Launch Day for The Big Event! So many of us have friends on Twitter and other social media sites…friends we often think about meeting in real life…well I've met Anne and she's bolder and brighter than ever and always has a smile on her face. But what if meeting up doesn't quite work out as you imagined? This is the theme of the first in her Friendships Online Short Story Series which is available today on Amazon.
 So before you rush off to have a read of The Big Event let's chat with her in A Cup of Conversation.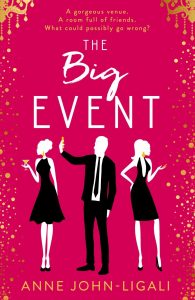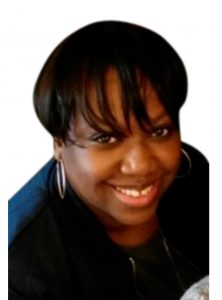 1. When did you start writing creatively?
I started writing creatively around 2007 when I was temping as an administrator for an architectural firm.  It was a very small firm and the phone hardly rang allowing me lots of time to read. I had just come to the end of reading a Victorian murder mystery by Anne Perry and I loved it. I remember trying to recreate my own scenes from the same era and had so much fun doing it.  Writing scenes, creating my own characters and experimenting with dialogue soon became a hobby of mine and I began writing about everything I possibly could. This interest lead me to eventually seeking out blogs and books on creative writing, books that I still have on my shelf today, my favourite being Plot and Structure by James Scott Bell.
2. Which author has most influenced your own writing style?
It's hard to pick one author as I have read so widely. I would say authors who write women's fiction and contemporary romance have had the greatest influence on my work. I adore stories about women and their lives with humour or the ones that tug at your heart strings.
3. Are any of the characters in your novel/s based on yourself?
There's definitely a piece of me in some of the characters I have created. I can imagine how difficult it would be to create a character that does not carry one of my traits or have experienced something I have.
4. What are you working on at the moment/what's next?
Apart from my short story series, of which The Big Event is the first story, I'm working on a women's fiction sweet romance novel set in the Caribbean. It starts off in London but the majority of the story takes place on the island of St Vincent. This story is very special to me in so many ways. I used to live on the island and although I have not been back for many years, it's been lovely to revisit in my mind, browse through old photo albums and talk to my parents. I have also had a few very helpful vloggers who vlog about the island to assist me with things that may have changed on the island over the years. I'm so grateful for the feedback and time that the vloggers have given to me.
5. Where do you write and do you have a writing routine?
I'm lucky to be the sort of writer that can write anywhere, anytime. I don't get easily distracted, even when my son and daughter are singing at the tops of their little voices. I wouldn't say I have a routine. I write mostly at night and during any days I have to myself. At the weekends I love visiting my local Costa; it's so comfortable, I adore the smell of fresh coffee and the cheery music in the background as I work away.
6. What's your favourite go-to snack when writing?
Pomegranate, cashew nuts and sparkling water, which I have beside me right now as I type. If I don't have any of that, then a microwaveable cup of Nescafé latte will do nicely.
7. Is there any aspect of the writer's life you least enjoy and why?
Grasping the amount of information that is available online for writers wanting to self-publish has been an overwhelming experience. Another thing is that feeling of fear I felt especially in the early days of writing; a feeling that I'd be missing out on something. So to ensure I'd never miss a thing I would opt into every newsletter going, and before I knew it, there would be 2000 unread emails in my inbox! However, I am very grateful for the wealth of data, the mentors, courses, blog posts and books that are available to teach people what they need to know. What I have also learned about a writer's life is that no amount of reading, meet-ups or webinars can truly prepare you 100% for what's to come. It's not until you become hands-on that you see the amount of work that's involved. Nowadays I tend to follow six key people who are my go-tos for self-publishing and creative writing and of course, my dear friend Khardine Gray. Their advice is all I need. 
8. Sum up The Big Event in 6 words.
Witty, contemporary, feel-good, engaging and glamourous.
 9. Are you a planner or a pantser?
Definitely a planner. I love planning every stage of my stories. For me it's so important to know where I'm going to avoid writing myself into a hole.  The process of planning gives me a thrill because it's not just about getting my story down, it's about how it gets written down that matters to me. It's sort of like putting your favourite jigsaw puzzle together, and seeing all of the pieces connected to complete the bigger picture. That's how I know being a planner is meant for me.
10. What's on your current to-do list?
To send some new ideas over to my cover designer for part four in my short story series. Oooh, if only he knew what's coming next.
To draft up my to-do list for all things writing for 2018, God willing.
To get round to listening to the number of e-books and audio books that have been on my Kindle for a while.
And to get my hair and nails done…of course.
Thanks so much for joining me and let's raise a glass of champagne to Anne on her Launch Day as we wish her huge success today and in the future too!
 The Big Event, part one of the Friendships Online Short Story Series is out now.
Blurb:
You are cordially invited to the party of the season where you'll meet Constance and her friends in action.
Constance Jeffries is excited when she gets the chance to meet up with virtual friends at a get-together in a London hotel. She's been tweeting and messaging her lovely friends for years and feels they must be just as excited to finally meet her in person too.
Or so she hopes.
The Big Event is first part in a short story series about the importance of 'real' friendships and how it's the little things that matter the most.
Pre-order your copy here on Amazon today
Watch the short story trailer for The Big Event here on YouTube
LINKS:
Author Blog: http://annejohnligali.com/
Author Twitter: https://twitter.com/AnneJohnLigali
Instagram: https://www.instagram.com/booksnauthorsuk/
AUTHOR Facebook: https://www.facebook.com/annejohnligali/
Books and Authors UK Blogsite:  www.booksandauthors.co.uk
Blog Twitter: https://twitter.com/BooksNAuthorsUK
Blog FB: https://www.facebook.com/Books-and-Authors-UK-674729805905507/
Please follow and like us: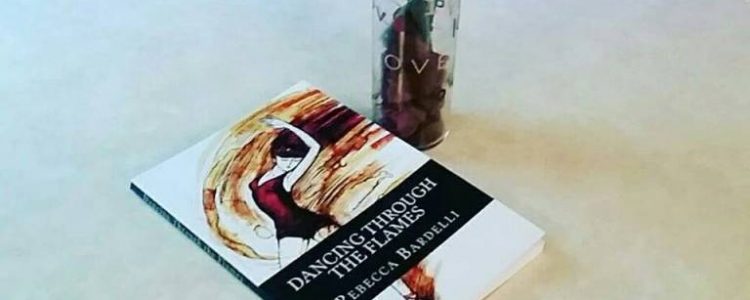 Welcome to A Cup of Conversation with the wonderfully creative poet and author Rebecca Lynn Bardelli. I connected with Rebecca when I read one of her poems on Twitter and subsequently downloaded her poetry collection Dancing Through the Flames which I found to be warm, heartfelt and very real poetry I could connect with on so many different levels. So without further ado let's meet Rebecca!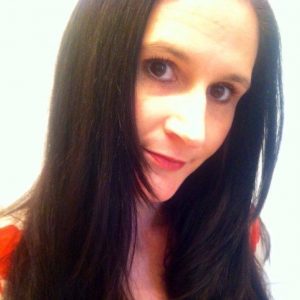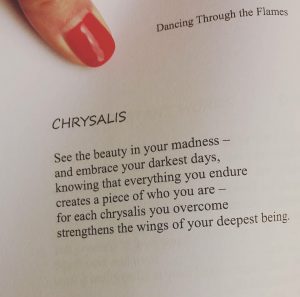 1. When did you start writing creatively?
I have enjoyed creative writing since I was in middle school. I found it freeing and still do. I didn't like many subjects in school, but writing was my favorite. I write poetry for several reasons. I feel like I've created a piece of art when I finish a poem, and it is an amazing feeling. I love being able to create something with words. I also write to heal and to inspire others.
2. Which author has most influenced your own writing style?
That is an easy question. I absolutely love Emily Dickinson. She is my all-time favorite poet.
3. Are any of the characters in your novel/s based on yourself?
My personal experiences that are reflected in my poetry include overcoming addictions, learning to love myself, the loss of loved ones, depression, fear, mood swings, and hitting rock bottom and going up from there. The overall theme is learning from my experiences and striving to make the best of life.
4. What are you working on at the moment/what's next?
The title of my debut poetry book is "Dancing Through the Flames." The flames are symbolic for life's hardships. I felt the title was fitting for what I was trying to get across in the book, which is that life can be painful, but we must dance through the flames.
5. Where do you write and do you have a writing routine?
I write and post my writing and samples of my writing on Instagram, Facebook, Twitter and Tumblr. I don't have a writing routine, but I do try to write daily.
6. What's your favourite go-to snack when writing?
I don't know if you can consider coffee, tea or soda a snack, but they definitely make their way to my table while I'm writing. If I need a quick snack without being interrupted, I grab a bowl of pretzels.
7. Is there any aspect of the writer's life you least enjoy and why?
That's actually a difficult question, but I can't really think of anything off the top of my head. So I'm going to go with no.
8. Are you a planner or a pantser?
I would say a little bit of both, but I'm definitely more of a planner.
Links:
Twitter: https://twitter.com/PoetessBecca
Instagram: https://www.instagram.com/poetessbecca/
Facebook: https://www.facebook.com/poetessbecca/
LinkedIn:
Website: https://beccabardelli.wordpress.com/
Blog: https://poetessbeccaposts.tumblr.com/
Amazon link to books:
Paperback: https://www.amazon.com/Dancing-Through-Flames-Rebecca-Bardelli/dp/0692862463/ref=sr_1_1?ie=UTF8&qid=1508772020&sr=8-1&keywords=Dancing+Through+the+Flames
Kindle: https://www.amazon.com/Dancing-Through-Flames-Rebecca-Bardelli-ebook/dp/B06XXNJ622/ref=tmm_kin_swatch_0?_encoding=UTF8&qid=1508772020&sr=8-1
Please follow and like us:
Do you need to relax after a long, focused session writing or are you suffering from writer's block?
Then Meditation could work for you.
I asked my long-time friend Corinne Schurink to write a piece on meditation and she was delighted to share her knowledge, having been practicing meditation for many years.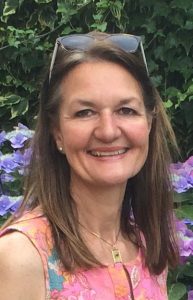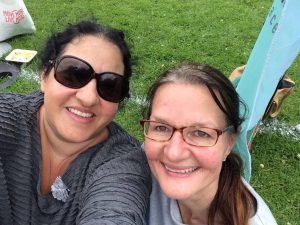 Meditation is about being with your inner self, tapping into your intuition, being more present in the moment that is here and now, connecting with your heart space and enjoying the essence and peace surrounding who you truly are.
Through cultivating this practice you will become more calm and centred, giving your mind some space so that words may flow more easily, to allow characters and storylines to reveal themselves.
Contrary to what many people may think, that they don't have time or patience to sit still and shut their mind off, there really is no difficult process to follow.
The most important thing is that you have a straight back whilst meditating, sit up straight in your chair, imagine you are a mountain.  This allows the prana or chi, life force energy, to flow more easily up the spine and allow the mind to find its true state of rest.
Now focus on your breath.  Breathe in and out deeply through your nose or mouth.  Keep your eyes open and your gaze slightly down your nose.  You may also have your eyes closed if you prefer.  Notice the space between the out breath and the in breath. When you become aware of your breathing and feel relaxed enough, you may notice that you become one with your breath.
Don't worry about thoughts still occupying your mind, the more you do this, the more they will calm and if they don't, just by being more aware of your thoughts shows how your mind has finally slowed down enough to notice.
If emotions or feelings arise within you, just sit with them, they will pass just as everything in life passes, it's only for a moment.  Think of your mind as muddy water and when left alone the particles will finally settle and reveal the water's true nature, totally clear and spacious to  'allow the now'.
If you have difficulty focussing on your breath another way to relax is to focus on an object such as a flower, a tree, the sky, something beautiful that is true to you.
Try to follow this practice, which is also a form of mindfulness, every time you come to the end of your working day.  It doesn't matter whether you do it for 5 or 15 minutes, the key is consistency.  It is also a nice way to transition from your work routine to your social life or when settling down for the evening.  Another good time to meditate is early in the morning before starting any writing.  With consistent practice, I promise the creative juices will not only flow but increase your creativity too.
The skill of meditation is to relax, but remain alert, and you will experience the bliss of your true nature, your talents and the joy this wonderful gift of writing can bring to your life.
A little bit more about Corinne from her:
I am 52 years old and until I started practicing yoga and meditation I was studying and making my way in the world of work. 
First in the hotel industry for 15 years in the UK and overseas, then as a Personal Assistant for some large Corporates.
In 2013 after the loss of both of my parents I have been on a journey of transformation, a sort of 'awakening'.
  M
editation and yoga really helped me and are now a regular part of my life with on-going reading and learning on the subject. I'm also working towards a yoga teacher training qualification.
Spiritual meditation helped me to see more meaning in my life and the essence of who I truly am.
It is an ongoing process that is constantly unfolding and for which I am truly grateful.
  I'd say it's never too late to start and can be both life changing and enhancing.
I just love it!
THANK YOU SO MUCH Corinne and to you wonderful writers for joining us this week…I hope you will make the time to connect with your inner self and may your creativity and words flow like a river!
If you wish to know more about meditation the Brahma Kumaris organisation
http://www.brahmakumaris.org/
and the Amaravati Buddhist Monastery
https://www.amaravati.org/
run regular meditation workshops, for donations.
Please follow and like us: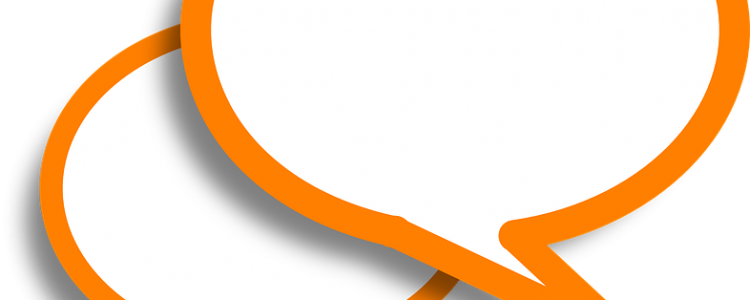 Writers' Favourite Writing Quotes (Part 4)
Hello and welcome if this is not your first visit to the blog series Writers' Favourite Writing Quotes. The series will be an on-going one and I'm delighted so many of you are reading the blog and visiting my website too!
In Part 4 of the series one of my author friends, Allison shares her favourite quote and her writing and creative journey. So take a break and enjoy reading.
Allison K. García's favourite quote is:
"I can do all things through Him who gives me strength." – Philippians 4:13
Allison says: For me, I have been writing since I was a little girl and I really feel God is who gives us our gifts. I'm a bit of a rebel in the Christian fiction world because I write from a liberal POV (i.e. Vivir el Dream is about an undocumented college student), and again I feel that the experiences I have been through and the people I have met throughout my life, happened for a reason and that there is a plan in all things from Him. But I can't do it on my own, so I need God's help. He also created coffee, so that helps me out, too. 🙂 Seriously, though, I really feel called to write about love and about loving each other and that's what I tried to write in my books.
Check out Allison's book Vivir el Dream on Amazon: http://a.co/0NVyYAx
Currently working on: I'm editing my second Latino Christian fiction book, called Finding Amor, which I plan to release in 2018. I also plan during NaNoWriMo to finish the last 2 books in an 8-book children's fantasy series called Prince Miguel and His Journey Home.
If you would like to know more about Allison these are her LINKS:
facebook.com/allisonkgarciaauthor
Twitter: athewriter
Instagram: allisonkgarciaauthor
Blog: allisonkgarcia.wordpress.com
Thank you Allison for joining us and to you too for taking the time to read through this blog post! I hope that you will come by and visit again soon. And if you have a favourite quote, whether it be a writing quote or one which inspires you to write, and would like to be featured in the series, please contact me, I'd love to hear from you!
Until next time, happy writing, happy reading, happy you!
Please follow and like us:
We talked and laughed mutually
Everything I said he
agreed unusually
How can he be so similar to me?
In thought, in ideas, our planning in glee
When I revealed my biggest dream
He smiled and said what a great scheme
By your side with whatever you need
Don't be alone, I can nurture the seed
And when I lost faith and began to doubt
He showed me the truth and did shout
He took my hand and yelled you're a star
Don't give up now when you've come this far
Exhausted and ready to give up
You re-focused me on the champagne cup
And you brought back my resolution
My energy and ambition, determination
We talked for hours and hugged and kissed
Warm and cosy eating ice cream and life missed
You looked into my eyes, knew with a start
We were one, you and me…a man after my own heart.
I hope you enjoyed my poem. I have written 30 poems inspired by old phrases and sayings. The collection 'Sunshine after Rain' is available on Amazon here:
Please follow and like us: